Liverpool City Region Freeport chair appointed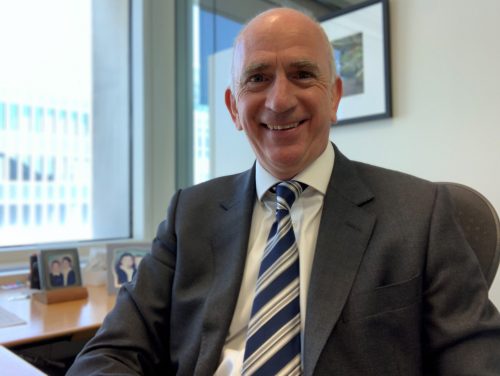 Liverpool's City Region Combined Authority and Local Enterprise Partnership have announced the appointment of Thomas O'Brien as chair designate of the Liverpool City Region Freeport Management Board.
Mr O'Brien, originally from Liverpool, has worked for more than 25 years for the World Bank based in Washington DC, USA, as senior adviser on economic and development policy to governments around the world.
In a highly distinguished career, he served for four years, from 2001-2005 in his home city region as chief executive of The Mersey Partnership to widespread acclaim and has also been an economic adviser at HM Treasury.
Mr O'Brien, who returns to the city region in the autumn, will chair the Freeport Management Board which will oversee the development and operation of the LCR Freeport, working closely with the combined authority and the Local Enterprise Partnership.
He said: "I am honoured to take on this important role. The Liverpool City Region Freeport is an exciting new programme, of national significance, that will create new jobs and better business locations to the benefit of people across our community."
Asif Hamid, LEP chair and chair of the appointments committee, said: "This is a hugely significant appointment for the city region.
"The freeport offers a huge opportunity to accelerate our economic growth and create thousands of new jobs for the local community. It will require leadership of the highest quality to realise this potential and in Tom we have a leader with impeccable credentials and a proven track record in bringing the public and private sector together to great effect all over the world.
"I am genuinely excited at the prospect of this appointment which was backed unanimously by the LEP board."
Recruitment of other members of the board is currently ongoing and the board will be formally established in the autumn.
Liverpool was among eight freeports confirmed by the Chancellor in his March Budget this year.
Businesses located in the freeport sites will benefit from: An enhanced 10% rate of Structures and Buildings Allowance for constructing or renovating non-residential structures and buildings; an enhanced capital allowance of 100% for companies investing in plant and machinery for use in Freeport tax sites in Great Britain, once designated; full relief from Stamp Duty Land Tax on the purchase of land or property within Freeport tax sites in England, once designated; and full Business Rates relief in Freeport tax sites in England, once designated.
A Free Trade Zone for the city region will contribute around £850m GVA and create 14,000 jobs, as well as lead on solutions to meet the region's Net Zero Carbon targets for 2040.
The core opportunities of a Freeport Zone are:
Increase trade through the Port of Liverpool and other city region gateways, improving efficiency of flows and driving employment growth
Develop a globally significant cluster of port, manufacturing, logistics and innovation activity
Be a central tool in attracting inward investment
Regenerate areas of deprivation and create sustainable job creation
Make a significant contribution in rebalancing UK freight and logistics
Improve links to national, regional and city regional infrastructure assets
Support the enablement of national and local ambitions for Net Zero
The Freeport will be shaped to support the delivery of city region's vision outlined in the Local Industrial Strategy and Economic Recovery Plan for a globally competitive, environmentally responsible, and socially inclusive city region
It is proposed that freeport management teams could be located in a new Freeport Management Centre, with three separate Freeport Tax Sites at Wirral Waters, Parkside in St Helens, and the 3MG multimodal facility at Widnes.