Tech business inTEC completes its eighth acquisition, taking turnover beyond £12m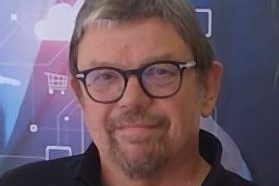 X

Register for free to receive latest news stories direct to your inbox
Register
Manchester-based inTEC Group has acquired Miller Waite, for an undisclosed sum, as part of its ongoing acquisition strategy.
Fast growing inTEC is a group of ICT specialists operating across the UK, working with SMEs and educational organisations. Miller Waite, based in Ulverston, Cumbria, has become its eighth acquisition and group revenues are expected to exceed £12m.
Specialising in the design, implementation, and support of a wide range of cloud services and business applications including IT managed services/infrastructure support, hosted collaboration, and communication solutions, inTEC is an end-to-end independent consultancy helping businesses and organisations understand and see real value from their technology systems and investments.
Miller Waite is a technology business with clients in the mid-large enterprise space and has grown from being an MSP to also becoming a leading Cyber Essentials Auditor. It has a strong software development capability specialism including bespoke ERP systems. Its founder, David Miller, will step away from operational issues and remain as a non-executive director.
Simon Howitt, inTEC Group chairman and CEO, said: "We are delighted Miller Waite are joining the group.
"They have a talented team and a terrific client list. We believe they have skills and resources that we can utilise across the group, and there are many of the group's resources we can bring adding value to their clients.
"David should be congratulated for how he has grown the business over the years and has developed a robust management team that we are looking forward to working with, to continue the next phase of growth."
David Miller said: "It has been a huge privilege for me to work with such a talented team of professionals who have delivered first class IT support to our fantastically diverse client base, both locally and all around the UK, for over 27 years.
"I have been extremely selective in finding the right partner for Miller Waite to ensure that the company, its employees and clients all have a long and secure future.
"Naturally, Will Gardner-Brennand and his team will continue to provide the same great service to all of our valued clients, and I will continue to offer any assistance necessary to ensure that everyone's experience is at least as good as it always has been."
He added: "I am certain that the Miller Waite team and all of its valued clients will reap huge rewards by becoming part of the inTEC Group.
"The combined skillset that the inTEC Group has built is testament to its ambition and dedication to set very high standards in providing the ultimate in IT service and support."
This is the first transaction inTEC has completed following its backing from Dukes Royalty to enable its mergers and acquisitions programme to maintain momentum.
Simon Howitt added: "Our plans for the remainder of 2021 and going in to 2022 are exciting.
"We have a high number of possible acquisition prospects at developed stages and we plan to go in to 2022 with projected revenues in excess of £30m. The support from Dukes Royalty in helping us achieve our goals has been first class."
The inTEC Group was advised by Knight Transaction Services with legal counsel provided by Daniel Glover and Squire Patton Boggs. Miller Waite was advised by Cowgills Corporate Finance with legal counsel provided by Bermans.