People: CBRE; Maguire Family Law; Hampson Hughes; Bridging Finance Solutions; St Pierre Groupe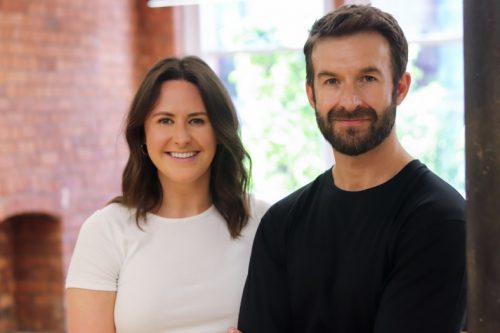 X

Register for free to receive latest news stories direct to your inbox
Register
CBRE has expanded its Manchester occupier services team with the appointment of Frankie Isherwood who joins in response to a surge in demand from clients seeking support as they navigate the changing working environment.
The team is headed up by Joe Rigby who has been with the CBRE business since 2014, utilising his global expertise to provide a bespoke service to occupiers advising on their real estate strategy and direction. Since he took the helm of the Manchester team in 2019, the division has gone from strength to strength securing, delivering regional workplace strategy and transactions for the likes of HILTI, HSBC, Warner Brothers, Grant Thornton and Schroders.
It has also secured international mandates for clients including THG in Melbourne, San Francisco and New Jersey and Perkin Elmer in Hamburg, Milan and Dubai.
Since the pandemic, CBRE has identified that occupiers are considering their strategy, not only in terms of how they occupy the physical space, but also how agile their portfolio is, to allow for a successful and efficient hybrid workforce. This heightened demand, along with the change in sentiment for both investors and landlords towards how the occupier thinks, has led CBRE to expand the team to support clients in preparation for the return to the office and the years ahead.
Frankie Isherwood joins occupier services from a five-year stint in CBRE's highest performing Northern division, investment properties, which, during that time, carried out £4.5bn of investment transactions and last year had a 96% market share in Manchester office investment activity.
Frankie has had involvement in some of Manchester's largest strategic funding and joint venture transactions including acting for Bruntwood on the formation of the Bruntwood Scitech JV with Legal & General in 2018 and Aviva Investors' funding of Enterprise City. More recently Frankie worked on the sale of Helical's £119m Powerhouse Portfolio.
Joe Rigby said: "Occupier services has proven to be an invaluable support to businesses and the changing workplace resulting from the pandemic has accelerated and expanded this need as organisations of all sizes face new challenges. Having worked closely with a broad spectrum of clients throughout significant transactions and ventures, Frankie has the ideal skillset to transfer to this team to take our offering to the next level. Her in-depth market and client knowledge will be invaluable in supporting our occupiers and in propelling the division forward."
John Ogden, MD of CBRE's Northern business, said: "Under Joe's expert management, the occupier services division has been incredibly successful with clients both regionally and internationally. We acknowledge that this is a real growth area for the business and, as such, are delighted to transition one of the Northern business's most accomplished members, Frankie, into the team."
Frankie Isherwood said: "Having joined CBRE as a graduate, I have been fortunate to work with the best Investment team in the region and I am excited to be bringing the knowledge and insight I have accumulated to the occupier services team at such an exciting time."
::
Divorce and family law firm, Maguire Family Law, has appointed Karima Al-Saidi as its latest solicitor, as the firm looks to expand its growing team.
Karima has exclusively practiced in family law since she qualified as a solicitor in February 2021. She has spent the majority of her training contract in the private family law department, specialising in domestic abuse and children matters.
She studied at Chester University where she completed an undergraduate degree in Spanish and English Literature, before completing her GDL and LPC at BPP in Manchester. Karima was appointed by Maguire Family Law in August 2021 and will be based at the firm's Wilmslow office.
Karima said: "I am delighted to be joining the team during this period of rapid growth for the firm. Maguire Family Law has a strong reputation in both the Cheshire and Manchester markets so I look forward to integrating myself into the team and helping to support our clients in any way I can."
James Maguire, founder and director of Maguire Family Law, said: "I am thrilled that Karima is joining our growing team here at the firm. Her compassionate and personable approach will undoubtedly be an asset, and something our clients will welcome as they look to navigate life-changing decisions and personal struggles.
"I have no doubt her skills and expertise in the field will make her an integral part of the business and that she will provide only the very best service to our clients."
::
National law firm Hampson Hughes has appointed three new members of staff to its clinical negligence team, following a period of growth for the firm.
Lindsey Jenkins, Gemma Dixon and Jhay Mason have joined the firm in their head office in Liverpool as a solicitor, assistant solicitor and clinical negligence litigation executive, respectively.
Hampson Hughes specialises in clinical negligence and personal injury law, representing clients from across England and Wales across a number of areas of practice including clinical negligence, road traffic accidents, accidents at work, product liability and slips, trips and falls.
As a qualified solicitor, Lindsey brings with her more than five years' worth of experience in clinical negligence litigation. She joins Hampson Hughes from a local Liverpool firm, bringing with her an exemplary client service skill set, a compassionate understanding of the field of clinical negligence law, as well as an understanding of the local community.
Gemma qualified as a solicitor in 2020 via CILEX, the professional body for Chartered Legal Executives, legal practitioner, paralegals and apprentices, previously working as a file handler for a large Merseyside-based personal injury and clinical negligence firm.
Jhay Mason has moved to Hampson Hughes from Slater and Gordon, with a strong history within the clinical negligence field as a paralegal and litigation executive, with proven casework experience and client care skills. Jhay has been involved in some significant and high value clinical negligence claims and is due to qualify as a solicitor next year, with the support of Hampson Hughes.
Carlos Lopez, director of clinical negligence at Hampson Hughes, said: "We are delighted to welcome Lindsey, Gemma and Jhay to the team at Hampson Hughes. As soon as I met them at interview, I knew that they would be an asset to clients and the firm.
"They are all passionate about this area of law and I know that they will achieve good results for clients, as well as developing their own careers with us. They now bring the team total to 11 and are part of our drive to solidify Hampson Hughes as a leading North West firm for clinical negligence work.
"Acting for those injured through sub-standard medical treatment is an incredibly rewarding occupation, and their passion, dedication and experience within the sector will prove invaluable to the firm as we continue to provide a first class legal service for what can be incredibly vulnerable people."
::
Steve Barber, managing director of Wirral-based Bridging Finance Solutions, has been re-elected to the executive board of the ASTL (Association of Short Term Lenders), whose members represent some £4.7bn of UK loans.
The election will see Steve serve for a further two year term on the board. The ASTL is the UK trade body for bridging and short term mortgage providers with more than 75 members and associate members, representing the sector with the UK regulator, the Financial Conduct Authority, the Government, through HM Treasury, and other sector trade bodies.
The executive board represents the interests of its members who sign up to a code of conduct and rules which set the standard for transparency and customer service.
Steve said: "It is a privilege to be re-elected by my sector peers to represent their interests in what is a fast moving and dynamic market as we move into the post-COVID era. The increasing appetite for bridging and development  finance can only be a good thing for the sector, and for many, the pace of delivery and flexibility on offer is a better fit than traditional lenders.
"I look forward to working with other members of the newly elected board for the benefit of the UK property sector and economy."
Bridging Finance Solutions has been operating from its Wallasey-based offices  for 16 years and has provided short term development and bridging funding for clients in excess of £110m.
::
David Milner has been appointed CEO of branded bakery business St Pierre Groupe, three years after joining the board.
Milner, who was responsible for driving international growth at Tyrells and progressing the Lily's Kitchen pet food brand, takes on the CEO role to drive the group's next stage of growth.
St Pierre Groupe boasts a retail value of a quarter of a billion dollars, after substantial growth of its branded propositions. The business portfolio includes St Pierre – America's number one brioche brand, Baker Street – the extended life bakery brand and Paul Hollywood, the category leader in part-baked bread.
As non-executive chairman at St Pierre Groupe, Milner spent the past three years in a strategic role but will now implement growth plans internationally as CEO, alongside the senior leadership team. The appointment is part of a long term strategy to bolster the board of directors with unrivalled experience in UK and US markets. Since 2018, St Pierre Groupe has grown its turnover by 68%.
In 2019, the Didsbury-based company was awarded the Queen's Award for Enterprise in International Trade and has appeared in The Sunday Times International Track 200 for five consecutive years. Most recently, it won Exporter of the Year at The Grocer Gold Awards 2020 and in 2021, it debuted at #42 in The Sunday Times BDO Profit Track 100.
David Milner said: "St Pierre Groupe is a phenomenal business, doing bakery differently with its three brands. Since joining the business in 2018, I've worked with the team to achieve incredible growth. Yet there is still huge potential – it is innovative, superior quality and branded. The workforce has increased threefold in 18 months and I'm excited to guide the team to even greater success."
Paul Baker, founder of St Pierre Groupe, said: "David has been instrumental in our remarkable success in the past three years and appointing him as CEO was a natural next step to prepare us to meet ambitious growth plans."
As St Pierre Groupe moves into its next phase of development, David Milner will accelerate the international growth, nurturing relationships in the USA and exploring new opportunities to expand the geographic footprint of the business's brands.
Milner added: "It's an incredibly exciting time for the company. A great brand starts with a quality product and St Pierre Groupe has quality products in abundance.
"Across the globe, consumers are shifting to more premium products – COVID simply accelerated the shift, encouraging us to innovate for and elevate everyday meals with our product ranges. As a business we are renowned for working with retailers to deliver exceptional category growth – and we are constantly reviewing the market, consumer habits and our products to ensure this continues."
David Milner's appointment as CEO comes with a plan to double the value of the business in the next five years.