People: O'Connors Legal Services; Belong; Mitchell Charlesworth; Access2Funding; Farleys Solicitors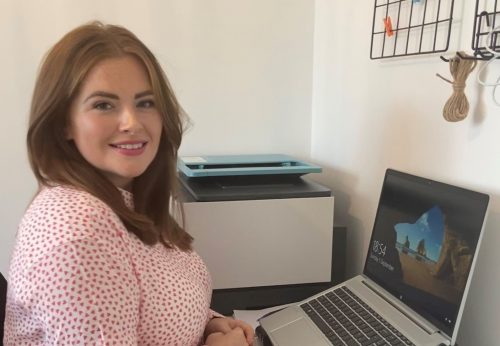 X

Register for free to receive latest news stories direct to your inbox
Register
Liverpool and London-based business lawyers and advisers, O'Connors Legal Services, has appointed corporate and commercial specialist Lauren Swanick as a chartered legal executive.
Lauren joins from a North West commercial law firm where she handled a wide range of corporate and commercial matters for mainly owner-managed businesses.
O'Connors says it provides a unique blend of corporate, commercial, insurance and regulatory advice, helping clients manage risks in strategic projects and transactions, wherever in the world they are doing business. A significant proportion of the firm's work is for high growth owner-managed businesses as well as providing specialist support to insurance businesses, legal businesses, and investment funds. The firm represents some of the UK's most innovative and successful organisations.
With a degree in European and International Law, Lauren's appointment will further expand O'Connors' cross border capabilities and add a valuable international resource for the firm's clients.
Lauren said: "I am hugely excited about joining O'Connors and helping them to build on their local, regional and national reputation for technical skill, sector specialism and innovative solutions. The firm's team-based approach to project and transaction management really appeals to me and I am keen to play my part in the firm's future success."
Director, John Spofforth, said: "Lauren is another great appointment for us as we fine tune our skillset to match our clients' needs and we are delighted to welcome her to the firm. Lauren will be working across our whole team as we deliver our unique blend of corporate, commercial, insurance and regulatory solutions to our business clients."
Lauren arrives hot on the heels of corporate lawyer Craig Geraghty and insurance lawyer Alison Chu who have recently joined the firm.
::
Dementia care specialist, Belong, has appointed Ali Gopaul to its operations team, with oversight of the organisation's Greater Manchester care villages, as well as the group's health and fitness provision across all locations.
In his new role as operations manager, Ali will work closely with teams in Atherton, Wigan and Didsbury, all of which hold Outstanding or Good ratings with the Care Quality Commission (CQC).
Belong's on-site state-of-the-art exercise studios and specialist fitness instructors also fall under his remit. The operator's gym provision has a proven track record in enablement and rehabilitation, supporting older people to maintain their independence through improved strength, balance, mobility and wellbeing outcomes.
With more than 18 years in care and an MSc Health and Social Care Management, Ali comes well equipped with a deep knowledge and vast experience of the sector. Originally from Mauritius, he grew up around a family of healthcare professionals, who sparked Ali's passion for helping others and seeking a career in care. His work history includes working for Bradford District Council, managing day care for adults with physical and mental health disabilities, before moving into operations and regional management positions in the private sector.
After heading up care homes as Registered Manager, Ali broadened his experience, taking on operational roles in older people's and dementia care and raising standards in nursing and residential settings.
In his most recent role, he was awarded a personal certificate of recognition from the High Sheriff of Lancashire for his exceptional service to the community during the COVID-19 pandemic, while managing a residential and dementia care home for one of the UK's largest charity care providers.
Outside of his work, Ali continues supporting others, most notably, helping to set up a centre to feed the homeless, as well as teaching underprivileged children. His fluency in seven languages, including Hindi, Urdu, French and Italian have helped him to forge strong relationships with customers.
Ali said: "I'm thrilled to be joining Belong. I really share the organisation's values and philosophy, and am an advocate for the village model. I look forward to building on our reputation and the high quality care we offer our customers, their families, and local communities."
Belong chief operating officer, Stacey McCann, said: "We're delighted to welcome Ali to the team. He brings with him a wealth of experience working in care, and his strength in developing relationships, along with his personable character, make him an invaluable addition to Belong."
Ali joins Belong as the group prepares to open its eighth and ninth care villages, with Belong Chester opening in January 2022, followed by Belong Birkdale in Southport, scheduled to open later in 2022.
::
North West accountancy firm Mitchell Charlesworth has made a series of senior appointments in its audit and accounts, outsourcing and wealth management teams. In addition, the firm is making changes to its working model which will allow greater flexibility for staff in relation to post-pandemic working.
Manager, Gary Evans, has been appointed to develop the firm's outsourcing services which include management reporting, VAT returns and bookkeeping. Gary is an expert in business process improvement and using cloud accounting technology, such as Xero.
He has a varied background across corporate finance, audit, and business advisory services. He has experience of both practice and industry, with time spent working as a finance manager in the construction sector. He works with many owner-managed and family-run businesses across a range of sectors, including construction and trades, property development, professional services, e-commerce and retail.
After studying Accounting & Corporate Finance at the University of Adelaide, Gary gained his chartered accountant status with Chartered Accountants Australia & New Zealand. He worked at William Buck, a large national firm operating across Australia and New Zealand, and BDO in Adelaide before moving back to the UK. Prior to joining Mitchell Charlesworth's Liverpool office, Gary worked at BDO in Manchester and Liverpool.
Jonathan Leatherbarrow is an independent financial advisor who has joined the firm's wealth management team. He brings extensive knowledge and experience from specialist advisory roles within both private banking and investment management. Jonathan joins the firm from St James's Place and has previously worked at Rathbone Investment Management and Lloyds Banking Group.
Jonathan enjoys building lasting relationships with clients and their families, and provides tax-efficient financial advice including pensions, investments, protection and estate planning to private clients and business owners across the North West.
Manager, Michelle Southworth, has joined the Liverpool audit and accounts team. Having worked in the accountancy industry for more than 20 years, Michelle has gained extensive experience and knowledge in all accounting and tax matters for clients, ranging from accounts preparation and tax returns for sole traders and SMEs to carrying out audit work on large multinational corporations.
Michelle qualified as a certified accountant in 2015 and has experience of advising businesses across a wide range of sectors, including IT and communications, leisure and hospitality and the construction industry. She has previously worked at PwC and Grant Thornton.
The firm has also welcomed assistant manager, Emerald Thomas, to its audit and accounts team in Chester. After completing her A levels in 2005, Emerald joined a firm of accountants in Shrewsbury to undertake an apprenticeship studying for the AAT qualification, followed by the Chartered Certified Accountancy (ACCA) professional qualification, for which she qualified in 2011 and is currently a member. Emerald then spent time working in industry before moving back into practice where she spent four years as a client manager for a practice in Telford.
Emerald has managed a varied portfolio of clients in previous roles and has experience of advising business owners across a wide range of industries including agriculture, construction, publishing, marketing and hospitality.
Elsewhere in the firm Charlotte Eaton (Manchester), Hannah Swettenham (Chester) and Adam Warburton (Chester) have all been promoted to the role of assistant manager.
Charlotte Eaton graduated from Edge Hill University with a First Class Degree in Accountancy in 2017, and then began her accountancy training at a practice in Leigh before joining Mitchell Charlesworth's Manchester office as a trainee accountant in February 2019. In October 2020, Charlotte gained her ACCA qualification, and was promoted to assistant manager the following year. She manages year-end accounts preparation, management accounts preparation, bookkeeping assignments, VAT compliance and return preparation, and all aspects of accounting software, including new implementations.
Hannah Swettenham graduated from Durham University with a degree in Economics in 2014 before training with a Big Four firm in Liverpool and gaining her ACA and audit qualifications. She joined Mitchell Charlesworth's Chester office in 2019, specialising in audit and has more than six years' experience across a range of sectors and businesses of all sizes.
Adam Warburton started his career as an accounts trainee working towards his AAT qualification, first at a Chester-based healthcare company, and later at a local firm of accountants. He joined Mitchell Charlesworth's Chester office in 2016 and qualified as a member of the ACCA in 2019. Having worked within general practice for more than six years, Adam has experience of helping a wide variety of clients across a number of different sectors. He has particular expertise when it comes to the rules surrounding holding client money, advising and managing a portfolio of professional and financial services firms in a practice-wide role.
Richard Johnson, managing partner at Mitchell Charlesworth's Liverpool office, said: "We are delighted to welcome Gary, Jonathan, Michelle and Emerald to the firm. Both our clients and our teams will benefit from their knowledge and experience. In addition, the promotions of Charlotte, Hannah and Adam are well deserved and recognise the contribution these individuals make to the firm's audit and accounts service.
"This latest round of appointments and promotions highlights our investment in our people and our firm and shows our ongoing commitment to deliver the highest standards of service to our clients as we support them with their post-COVID recovery."
The firm has introduced a new policy which will give staff more flexibility over where they work post-pandemic. The homeworking policy, which has been implemented this month, allows employees to apply to work from home for part of the working week. The new policy follows on from the introduction of a flexible working day in March 2019. This gives employees greater flexibility over their working hours to allow them to better manage both their work and personal commitments.
::
Birkenhead-based tax specialist Access2Funding has appointed Don Haymes into a new role of chief financial officer following a period of exponential growth for the business.
Don has more than 20 years' experience working as a CFO/finance director for a broad range of SME businesses with turnovers ranging from £1m to more than £50m. His most recent role was for SKG Capital Partners, where he was instrumental in the restructuring and sale of Dawsons Music.
Don will have overall responsibility for finance and to ensure that Access2Funding operates within its agreed budget, has robust risk management and compliance procedures and that expenditure delivers best value for the business and clients.
The appointment follows the reappointment of Dawn Coker into her new role as chief executive last month and comes in a year that saw Access2Funding more than quadruple its workforce and increase its turnover by 119%.
Dawn Coker said: "I know that Don will be an excellent addition to the executive leadership team at this pivotal point as we continue to transform and grow Access2Funding. Don brings strong leadership experience with a proven track record in complex financial organisations."
Don said: "I look forward to leading Access2Funding's finance team to contribute to the business's future success as the company progresses to the next phase of its strategy. Access2Funding has a great opportunity to continue to cement its leading position in the UK R&D market, as well as look to grow through new opportunities, and I am excited to work with the executive team on this next stage of development.
"As well as providing strategic input, I will very much adopt a hands on approach and operate with a strong all round commercial output across the business."
::
North West law firm Farleys Solicitors has retained a record number of trainee solicitors qualifying from their training programme.
Three newly-qualified solicitors have been offered roles within the corporate, insolvency, and personal injury departments, bolstering the firm's offering of legal services to individuals and businesses.
Jodi Oosthuizen originally joined Farleys in April 2019 as a corporate executive before being offered a place on the firm's training programme. After completing two years of training, Jodi has now taken up a position in the corporate team once again, specialising in business sales and acquisitions, mergers, and management buyouts.
Ella Holden, from Blackburn, has also completed her two-year training contract having undertaken seats within the wills and probate, personal injury and property departments. She has now been offered a position with the insolvency team based in Preston, having displayed a particular talent and passion for that area of law.
Jade Jump originally completed work experience placements at Farleys before beginning her training contract. She has trained in areas including family law, commercial litigation, and personal injury before choosing to qualify into the latter. She will be based at the firm's Accrington office and will specialise in road traffic accident claims, accidents at work and public liability claims.
Alongside the newly-qualified solicitors, Farleys has also welcomed its latest intake of trainee solicitors. Alicia Langley, Haiqa Riaz, Ross Liddle, and Emily Bridge will undertake two years of training, taking up seats in a wide range of departments to complete their well-rounded training.
Farleys' training principal, Nick Molyneux, said: "We are pleased to welcome our new intake of trainee solicitors. We're very proud of the training programme we offer which equips the solicitors of the future with the skills they need to excel in their chosen area of law.
"We are also delighted to have retained Jodi, Ella, and Jade following their qualification. They are excellent and valued members of the team at Farleys and we wish them the best of luck as they move forward with their careers."
Farleys will be opening the application window for training contracts commencing in September 2023 in January 2022.