People: Butcher & Barlow; This Generation; Assetz Capital; NFU Mutual; Marketing Signals; Cowgills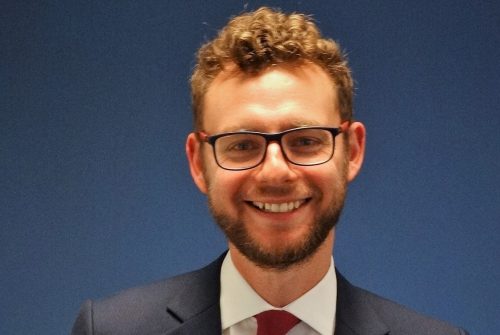 X

Register for free to receive latest news stories direct to your inbox
Register
Top Legal 500 North West law firm Butcher & Barlow has announced a new partner appointment with the arrival of Tim Bailey from Bowcock and Pursaill.
Butcher & Barlow has 10 offices across the North West and is one of the region's top Legal 500 firms.
Equity partner and head of the wills and probate division, Chris Hopkins, said: "We were impressed with Tim's work, and we wanted someone of his calibre to help with the increase in demand we've seen in this area over the last 18 months."
Butcher & Barlow has seen a large growth in demand in its private client department, with the market remaining buoyant despite the COVID situation.
Tim said: "I'm extremely pleased to be joining Butcher & Barlow as a partner. The level of trust that Chris and his fellow partners have shown in me, combined with the firm's impressive client base, made all the difference to me when accepting the position.
"I think my experience over the last 10 years makes for a bright partnership and I'm looking forward to the new challenge."
As well as Tim's appointment the firm has also announced five newly-qualified solicitors in four of its offices in the private client, family, commercial litigation, and commercial and corporate departments, and has taken on four new trainee solicitors.
Chris Hopkins said: "We pride ourselves on understanding and meeting not only the needs of our clients, but also ensuring we are nurturing and providing our staff with the best opportunities for their careers.
"This new partner appointment and the successful qualifications of the five solicitors, along with the new trainees, are a further indication of Butcher & Barlow's ambitions for growth and excellence."
::
Former journalist, Connor Dunn, has joined Liverpool PR agency ThisGeneration.
He worked for the Liverpool Echo for six years in various roles across both news and sport.
Dunn has joined the agency as a PR account manager and it is the first in a series of strategic appointments following a number of client wins for the agency, which was founded by former Labour Party communications adviser Dan Hughes.
New clients for the agency include national financial advisory company Sedulo, global haulage firm Brunswick International and DAM Health, which is among the European leaders in COVID-19 testing.
The PR business also recently launched a major social mobility initiative for the Manchester-based Atlanta Insurance Group, in partnership with a host of Premier League footballers including Liverpool FC star Trent Alexander-Arnold.
Most recently, the agency celebrated success after a long campaign on behalf of the Oliver King Foundation saw the Government agree to install life-saving defibrillators in all schools.
Dan Hughes, managing direction of ThisGeneration, said: "Connor has won awards for his journalism and it won't be long before he's winning awards for his work in PR. He is vastly experienced in news journalism and has an impeccable understanding of the national media landscape.
"He has hit the ground running on a number of high profile campaigns such as the British LGBT Awards and Football For Change. He is a brilliant communicator who will serve ThisGeneration and its clients incredibly well indeed. I am delighted that he has joined our team."
ThisGeneration represents a variety of corporate and lifestyle brands and works on profile raising and reputation management campaigns for public figures.
The company is working on the HSBC-sponsored Ethnicity Awards which will take place in November.
::
Specialist lender Assetz Capital has appointed a new senior relationship manager to its bridging team as it continues to grow market share in short term finance.
Mehwish Mirza joins from Glenhawk, where she spent nearly two years operating as a business development manager following spells with Together and Gatehouse Bank. Mehwish began her career with a seven-year tenure at Al Rayan Bank, becoming the first woman to be promoted as a business development manager in the bank's history.
The appointment follows a period of significant momentum in the bridging market for Manchester-based Assetz Capital. In July, it added Laleta Buctkuar and Colin Mottram to its bridging team to accelerate the growth of its short term loan book.
Following 12 years at Together, Laleta brought a wealth of experience in the intermediary market, while Colin was promoted internally from senior relationship manager after two years at Assetz Capital and previous spells at Lloyds Banking Group and the Royal Bank of Scotland.
In July, Assetz Capital was accredited as a lender under the Government-backed Recovery Loan Scheme (RLS) following its successful distribution of more than £350m through the Coronavirus Business Interruption Loan Scheme (CBILS). The specialist lender has lent nearly £1.5bn of retail and institutional funds to UK businesses to date.
Mehwish said: "It's a great time to be joining Assetz Capital as we grow our bridging offering. I have been impressed by the team's ambition, and I look forward to delivering our real world bridging solutions to clients."
Mark Standley, national commercial director at Assetz Capital, said: "As a well established market leader and go-to lender for property development and commercial mortgages, we are focused on building the same high standards of reputation and delivery in the short term finance world.
"The core ingredient will always be having the very best people, so I am delighted to welcome Mehwish to Assetz Capital. Mehwish has extensive experience in the bridging and business development space, and she has already progressed a number of quality opportunities for us."
::
A thriving NFU Mutual South Cumbrian insurance agency has strengthened its team still further by appointing a new, highly experienced commercial Insurance adviser.
Michael Green has joined NFU Mutual South West Lakes Agency, which has offices in Ulverston and Broughton-in-Furness.
The agency, which has four agents and 11 staff, offers a wide a variety of insurance products, from personal home and motor insurance to business insurance for local tradespeople, hotels, restaurants and other local companies. In addition, the agency works with NFU Mutual Risk Management Services which can provide help and guidance on health and safet matters.
NFU Mutual South West Lakes Agency has around 4,000 policy holders across the South Lakes area.
Michael, 37, grew up at Burton-in-Kendal, where he still lives. After working in the banking sector for four years, he joined NFU Mutual Lancaster Agency, where he worked in commercial insurance, before moving to NFU Mutual South West Lakes.
He said: "I have been advising new and existing commercial business customers for more than 12 years. I understand that finding a trusted insurance adviser while running a business can be a real challenge, so I use my experience to take the strain off my commercial clients by recommending our award-winning insurance solutions, which are tailored to their specific needs.
"My insurance expertise lies across a huge range of businesses, from manufacturing, construction, wholesaling and the motor trade through to property owners, retail and leisure and hospitality."
NFU Mutual South West Lakes agent, Natalie Edmondson, said: "We are excited to have Michael join the team and feel he will be a great asset to us in supporting the local community with their insurance needs."
::
Altrincham-based search engine marketing agency, Marketing Signals, has welcomed Lauren Richardson and Olivia Bence to its PR team as part of the company's growth aspirations.
Heading up the new department will be digital PR campaign manager, Olivia Bence – who has previously worked at a number of Manchester PR agencies. This comes after a successful period for Marketing Signals, which recently added two brand new B2C e-commerce clients to its roster.
Bence has more than five years of experience in digital PR. She said: "I am absolutely thrilled to join the Marketing Signals team, especially at such an exciting time. I am really looking forward to getting started and driving successful campaigns for clients that align with company objectives and drive business growth."
Looking after the day-to-day PR for several of its clients, Lauren Richardson, who will be coming in as a senior account executive, will be working alongside a great team on national and regional projects established within fitness, accountancy and retail sectors.
Working closely with the digital PR campaign manager, Richardson will be responsible for delivering PR media strategies for clients, helping them achieve their marketing goals.
A PR and communications professional, Lauren has grown her career from working as a temporary PR executive at a London agency to working on the biggest defence contract in the UK for Amey for a number of years. She has experience in the housing, construction, defence, energy, business and modular industries.
Lauren Richardson said: "I'm absolutely delighted to be a part of such an amazing team and look forward to growing with the business.
"I'll be looking to use my knowledge, skills and experience to help grow our clients and generate results for ambitious businesses across the UK and Ireland."
Gareth Hoyle, managing director, said: "The last 12 months have been transformational for us. We are now a remote-first company which has helped us attract and retain the best talent for our client base. Moreover, the remote-first change has also given us the freedom and wellbeing to enjoy life how we want to live it.
"We are all so excited for what the future will bring as we launch ourselves out of the restrictions and the country starts to open up again. Starting this new team is an exciting start for Marketing Signals and we can't wait to see the team grow."
::
Business advisory and accountancy firm, Cowgills, continues its ambitious recruitment drive with the appointment of Gemma-McCaldon Gower as a specialist VAT director into its growing tax team.
Gemma, who joins from Crowe UK, has previously worked with HMRC and Deloitte and brings more than 15 years' experience to Cowgills, taking the total headcount in the tax team to 25.
Partner, and head of tax, Lisa Wilson, said: "We have enjoyed a phenomenal year of growth in challenging circumstances. We want to continue to support our clients with the very best proactive advice which is why we are recruiting as well as developing our team internally. Gemma is the most senior hire into our tax team and we are delighted to welcome her on board.
"Her specialist knowledge enables us to offer our clients holistic tax advice and to provide absolute clarity in the complex tax area of VAT. It's a difficult field which has grown exponentially following Brexit and has been further complicated by HMRC piloting its move to digital with VAT.
"We will continue to strengthen and grow our team to ensure we support our clients as tax matters continue to get more complicated and are not yet becoming more straightforward."
Gemma said: "I'm really excited to join Cowgills at what is a time of great change within the field of VAT. I look after clients across a wide variety of sectors, priding myself on breaking down complexities and giving straightforward advice. I have a keen interest in VAT on land and property, a specialist area for Cowgills which has a dedicated property and construction team, so we can be really collaborative and provide the very best, joined up tax advice right across a client's business."
Gemma will regularly present VAT updates, training webinars and seminars, working with professional organisations such as the Charity Finance Group, CIMA and others.
Following an unprecedented period of growth, Cowgills continues to recruit the best talent right across its business including expanding the corporate finance team in its Manchester office and opening a new office this year in Liverpool to support business recovery.
The board said it has made significant investments into offering the best benefits and rewards available to ensure that it can attract and retain the very best talent across the North West. Cowgills now has 190 staff and 14 partners based at locations across the region.