NW business briefs: Dow Schofield Watts; Langham Partnership; Business Health Matters; Mayfield Park; Belle Vue Manchester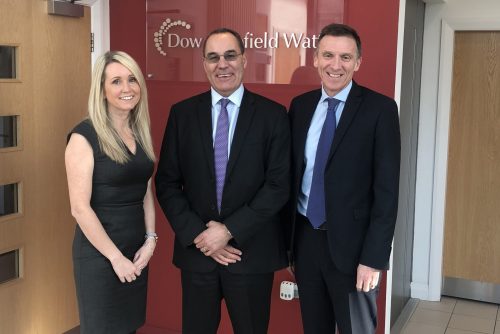 Warrington-based independent advisory firm Dow Schofield Watts has expanded its debt fundraising arm with the launch of a new operation covering London and the South East.
The firm has appointed Gavin Harrison as head of DSW Debt Advisory in the region. DSW Debt Advisory helps companies and private equity firms seeking debt funding of £3m or above to support acquisitions, fund growth or to refinance existing facilities. The service was launched in early 2020 at the firm's headquarters in Daresbury and has since grown rapidly in the North. The new operation will be based at the firm's London office and is part of its national expansion plans.
Phil Tarimo, who founded DSW Debt Advisory and has held a range of board level roles in the industry, said: "Gavin's arrival adds further senior level advisory and banking expertise to the firm and enhances the breadth of experience we can bring to bear when structuring funding solutions for our customers.
"It also extends our network into the South East, in line with our plans to build a UK-wide independent debt advisory business. We are currently in talks with other experienced advisors and expect to make announcements on further expansion very soon."
Gavin Harrison has spent more than 20 years in banking and finance, having started his career at PwC and worked at Allied Irish Bank, Barclays and Santander. He said: "Debt funding will play a key role in rebuilding the post-pandemic economy. Many businesses will be seeking funding for growth, while others that have taken on significant debt may be looking to refinance on better terms.
"While there is a wide array of different funders and products, and new ones entering the market all the time, it is critical to find the right funding partner and negotiate the best deal. The expertise of the DSW team and its partner-led approach is key to matching borrowers with the right lender for their needs. I look forward to working alongside Phil and the team and building our business in London and the South East."
::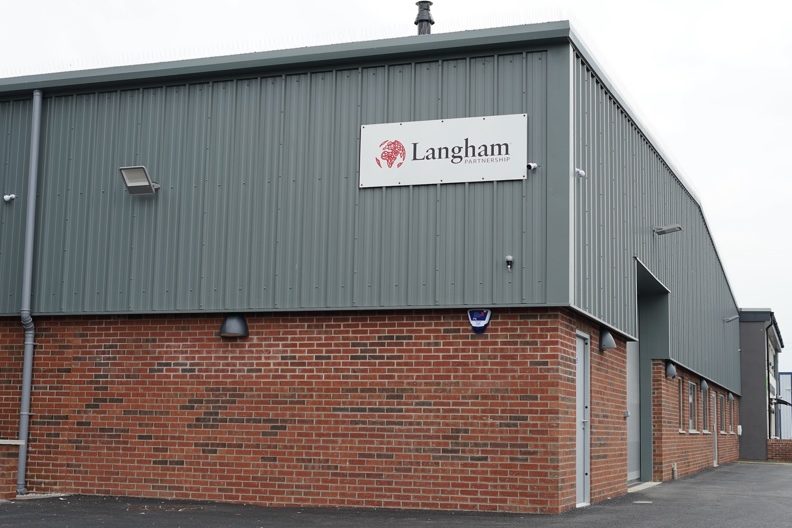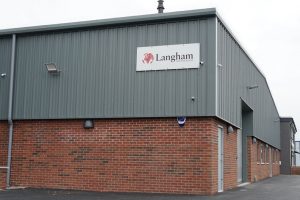 A Carlisle-based charity has announced its relocation to a facility that will double its capacity as demand for resources increases dramatically around the world. Langham Partnership, which has been in the city for more than 15 years, will be moving to the new purpose-built warehouse and offices in Lancaster Street this month.
Langham Partnership distributes Christian books and resources aimed at training preachers and equipping the next generation of church leaders in the Majority World. The resources are being shipped to more than 100 countries including those in South America, Africa and Asia and interest has been increasing which has resulted in Langham having to double its capacity to satisfy the demand.
Revd Canon John Libby, national director of Langham Partnership UK and Ireland, said: "Carlisle has very much been our home for the past 15 years. We have always felt great support from the local church, community and authorities and are proud to have been able to provide employment locally throughout that time. This move allows us to recruit more onto our growing team and support many more individuals and churches around the world with our resources."
Not only will the new facility provide more capacity but it is hoped will also provide a 'greener' and more environmentally-friendly logistics process.
Libby Kelly, director of operations, said "We want to add value to the local community – both economically but also environmentally. It is important to us that we are leading by example and doing our bit to support Carlisle and the extended region around Cumbria by using local contractors for the build and employing staff living within and near Carlisle."
::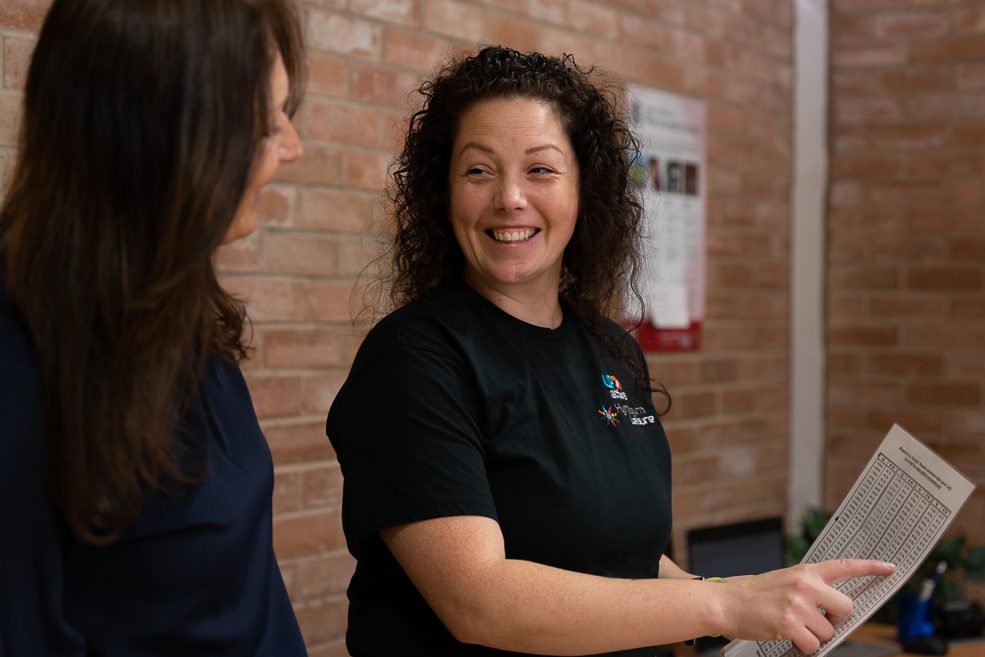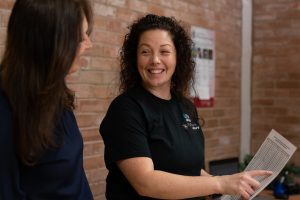 A new £8m initiative that will support businesses across Lancashire in improving the health and wellbeing of their employees has launched. Supported by Lancashire Mind and a number of local and national delivery partners, the Active Lancashire-led programme has brought together the expertise of specialists at the University of Central Lancashire, ukactive and Lancashire Mind to deliver a tailored and affordable workplace health offer to Lancashire-based SMEs.
As a result of this three-year programme, employees across the county will be empowered to take ownership and improve their own health and wellbeing, while businesses will benefit from a healthier, happier and more resilient workforce. In response to the increased levels of poor health within Lancashire's workforce, the programme offers two main services to businesses in the form of the ESF-funded Workplace Health Champion Training and the Government-backed Workplace Health Screenings service.
The free training includes basic skills (Mathematics, English and ESOL) and a Level 2 and Level 3 NCFE-accredited qualification for those individuals who wish to drive change in their organisations and create a network of health ambassadors across the county. The screenings, focused on employees aged 50+, combine a physical health assessment and mental health element to produce a unique tool for employees to learn more about their own health and take positive steps to improve it.
The programme has undertaken a robust training and pilot phase over the past 12 months, where staff from leisure trusts and local authorities have undergone extensive training to deliver both the Workplace Health Champion Training and the Workplace Health Screening service. The launch signals the start of the delivery of this exciting programme which will aim to train 5,000 Workplace Health Champions and conduct more than 15,000 health screenings in the workplace, over the next three years.
Adrian Leather, chief executive at Active Lancashire, said: "Speaking to Lancashire businesses and business leaders, I repeatedly hear about the loss of staff due to sickness and poor attendance at work, some of it due to the pandemic, much of it due to long term health conditions. Today's launch of Business Health Matters creates a significant opportunity to increase the competitiveness of our 53,000 businesses and the productivity of our 650,000 workers in Lancashire. The research shows that by improving the mental and physical health of employees in Lancashire, we can reduce rate of sickness absence in the county and increase those retained in employment. By bringing these levels in line with national averages, the economy in Lancashire would grow by £3bn per year."
::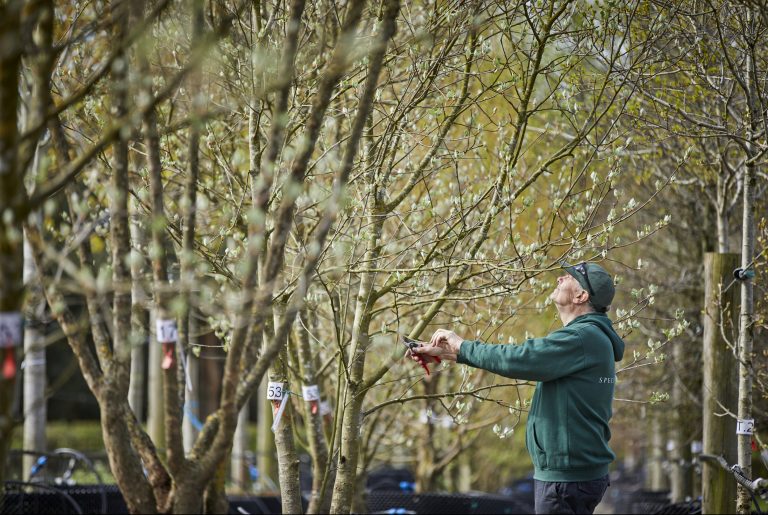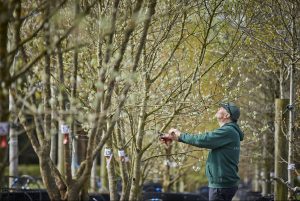 A collection of 140 mature trees of 43 different species have arrived in the UK ahead of being moved to their forever home at Manchester's new Mayfield Park, the city centre's first new park in 100 years.
The diverse species, including eye-catching, 12-metre tall Austrian Black Pines, will help to create a stunning, biodiverse natural landscape in an area of the city where few trees have ever been grown before. As the epicentre of the textiles industry during the industrial revolution, the high levels of pollution from coal-burning cotton mills and workers' homes at Mayfield meant the area was inhospitable to trees. Now, in a major step forward for green space in Manchester, Mayfield will be home to both UK native and non-native trees procured by the Mayfield Partnership from across Europe.
The trees are currently being nurtured by local experts at Specimen Trees in Knutsford, Cheshire, before being relocated to Mayfield in late autumn as part of a massive planting operation that will also introduce around 120,000 plants and bulbs of 250 different species to the park.
When it opens to the public in autumn 2022, the Mayfield Park will feature open lawns, riverside walkways, three new bridges over the River Medlock, play areas and a variety of seating options, ensuring all members of the community have spaces they can visit and enjoy.
Arlene van Bosch, Mayfield development director at developer U+I, said: "The arrival of the trees in the UK is such an exciting milestone for the creation of Mayfield Park. After many months of excavations, ground works and efforts to bring Mayfield's hidden river back into view, we can't wait to introduce these mature trees to their new home, alongside the thousands of wildflowers and plants that will bring the park to life as a vibrant, stimulating, sustainable and safe space for people to enjoy."
::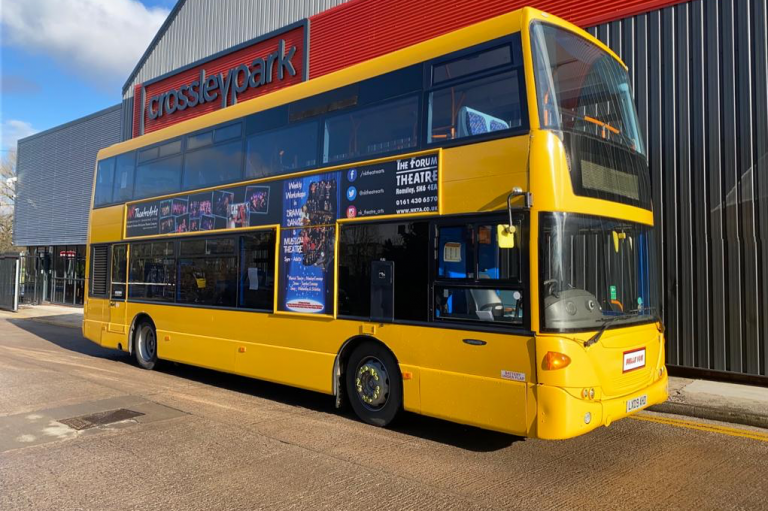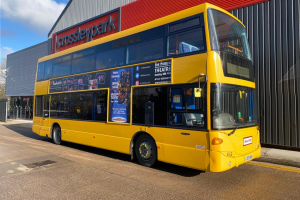 An upgrade for 22 vehicles operated by bus and coach hire company Belle Vue Manchester is being carried out as part of the region's move to become a Clean Air Zone.
The Manchester Clean Air Zone is scheduled to launch by the end of May 2022, with the aim of improving air quality by lowering emissions from commercial and passenger vehicles. Vans, buses, coaches, taxis and lorries will have to pay a daily charge if they fail to meet emission standards.
More than £120m in government funding has been secured to help operators upgrade to cleaner, compliant vehicles so they can travel in the Greater Manchester-wide zone without incurring the daily charge. Belle Vue was the first operator to apply for grants from Transport for Greater Manchester to meet the cost of retrofitting vehicles which required the work, and was the first to be made an offer of funding.
Twenty one Scania double-deckers school buses and one Mercedes Tourismo coach operated by Belle Vue are being retrofitted with new exhaust systems, at a total cost of £350,000. Belle Vue, which is based at Discovery Park, Stockport, carries two million passengers a year and is the largest education transport provider in Greater Manchester. As well as school bus services, the company provides transport to corporate and social groups via its diverse fleet.
Managing director, Phil Hitchen, said: "It's essential that our cities have cleaner air, and updating vehicles with exhaust systems that meet new emission targets is absolutely necessary. We're extremely grateful to Transport for Greater Manchester for providing the necessary funding for retrofits to 22 vehicles in our fleet. It's an important undertaking for our business, as it will ensure that these vehicles are as modern as the rest of our fleet, which already includes a significant number of hybrid buses."