Company round-up: Character Group; Grafenia; Tatton Asset Management
Oldham-based toys business Character Group warned its full year profits could fall by 10% of market expectations due to continuing problems with supplies and costs.
In a trading update for the year to August 31, today, it said the re-opening of bricks and mortar retail sites has had a buoyant impact on sales, generally, and throughout the second half of the year the group continued to experience a strong performance in sales of its product portfolio, with many brands outperforming management expectations.
However, despite this strong performance, the outcome for the full year has been affected by several factors that were identified at the time of the group's interim results announcement in April, which have since deteriorated further.
It said, like many companies, the global logistical challenges – such as the ongoing delays at ports, shipping and container shortages, exponential increases in freight rates, and increased costs of inland transportation in China and the UK – coupled with the pressure on the costs of production in China due to higher raw material and labour costs, has had an impact on profitability.
The immediate outlook for an early improvement in supply chain efficiency to ensure timely fulfilment is currently unclear, it said. Notwithstanding this, and the variety of challenges that the group has faced and is facing, it said its determined and unswerving dedicated teams in UK, Scandinavia, Hong Kong, and China have reacted positively to these issues.
They have worked extremely hard in tackling the logistics problems from the Far East, to focusing on getting product containers delivered to the group's warehouses, and onward deliveries to customers. Consequently, there has been limited downside and the group expect its underlying profit before tax for the year ended August 31, 2021, to decrease by no more than 10% of market expectations, which are currently revenues of around £140m and underlying pre-tax profit of approximately £12m.
Character said development of the group's product portfolio for the new calendar year is well advanced and the reception, to date, from customers, following early previews and presentations, has once again been very positive. Order levels continue to be strong and the prospects for a good sell through remain very favourable.
It said, despite challenges, the group has finished its financial year in a strong position, with a robust balance sheet, a sizeable cash balance, and with substantial unutilised working capital facilities. Overall, it said, the group is in great shape to address the opportunities and challenges that lie ahead.
::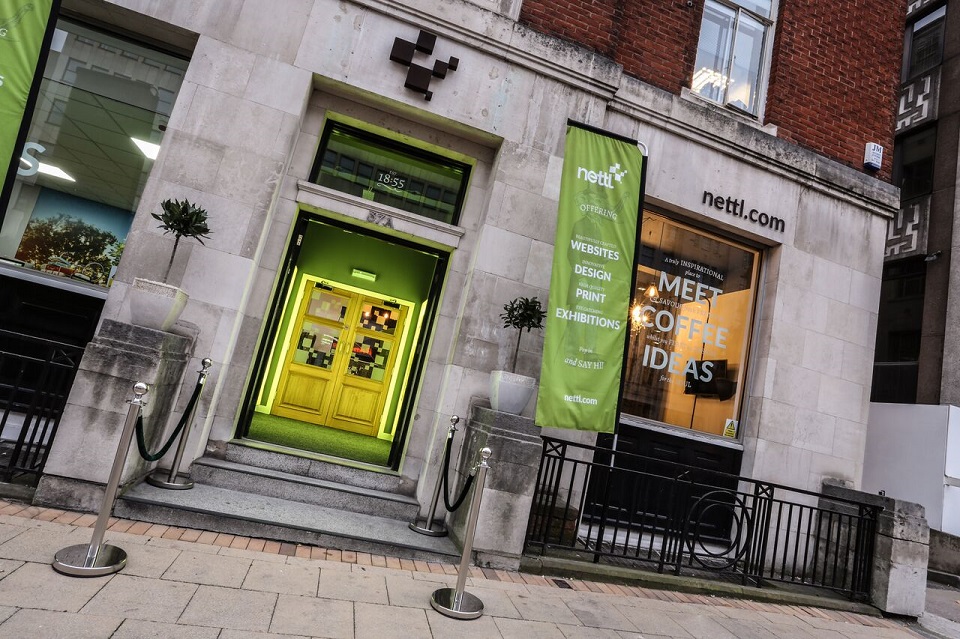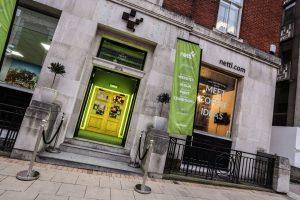 Grafenia, the Manchester-based print group, recorded its highest sales in August since November 2019, as trading conditions begin to improve.
In an update ahead of its annual general meeting today, it said for the five months from April to August, total revenue was 20% higher than the same period last year.
It has been affected by the impact of cancelled events and exhibitions, but, as government restrictions have been lifted, each new round of easing has resulted in increased business activity, it reported. Before the pandemic, margins were eroding on traditional litho print and Grafenia has been gradually reducing its reliance on those sales. It said litho was hardest hit in the pandemic and now represents around a quarter of total revenues. However, since the start of the new financial year, the group has seen growth across all product segments, even in litho print.
Grafenia also revealed that, since the start of the year it has continued to add new UK and US partners to Nettl, its website design, SEO and signs arm.
The business has also introduced a shift in its acquisition strategy and is now searching for software businesses to bring into the group. During the summer it ran an internship programme for MBA students of Entrepreneurship by Acquisition in conjunction with London Business School. These interns became fellows of 'Software Circle', Grafenia's outreach and direct approach programme.
It said it is pleased with the calibre of the intern 'searchers' and quality of opportunities and has a number of ongoing discussions with owners of software businesses.
Looking ahead, Grafenia said autumn usually displays strong seasonality. Last year the second wave of coronavirus began to adversely affect business activity. It said: "What will this year bring? Difficult to say. There go we, but for the grace of government rules.
"That said, we're a leaner business than we were going into the pandemic. Our break-even point is lower. Modest increases in revenue improve our profitability. Like many businesses, we're seeing inflationary pressures on material, energy and distribution costs. Nevertheless, we remain focused on achieving our mid term goal of 10-15% EBITDA. We're encouraged that our most recent trading month was around that range."
::
Tatton Asset Management has acquired £650m of Verbatim funds, for a cash consideration of £5.8m and a long term strategic distribution partnership with Fintel, a provider of fintech and support services to the UK retail financial services sector.
The Wilmslow-based financial advisory firm said the deal supports its strategy to grow assets under management (AUM) through both acquisition and through strategic partnerships that extend its distribution channels, facilitating further organic growth.
It said the five-year strategic distribution partnership with Fintel provides access to more than 3,800 new financial intermediary firms and its 6,000 Defaqto users, significantly enhancing reach and distribution to further contribute to the organic growth of the AUM.
The transaction is expected to be earnings enhancing in the financial year ending March 31, 2022, and beyond. Over the remainder of fiscal year 2022, the partnership, including the Verbatim funds, is expected to generate adjusted operating profit of around £0.6m, with adjusted operating profit of approximately £1.5m expected in 2023, the first full financial year.
Tatton said the acquisition is being funded from existing cash resources on the balance sheet, and post-transaction the group will still have strong cash resources of about £15m.
Paul Hogarth, Tatton chief executive, said: "I am delighted to announce the acquisition of £650m of the Verbatim funds and this five-year strategic partnership with Fintel plc, a firm whose strategy and values are aligned with our own, keeping the IFA at the heart of our respective businesses.
"The transaction clearly demonstrates the progress we are making in executing on our growth strategy. We have set out a roadmap for growth over the next three years, growing our AUM organically and by acquisition and extending our reach to the IFA community, the lifeblood of our industry, through strategic partnerships.
"This transaction is evidence of that strategy in action and it enhances our proposition to IFAs and their clients further, with the multi-index and multi-asset funds complementing and extending our current fund range."
He added: "We are excited to be working more closely with Fintel plc, a business we have known and respected for a very long time. I have no doubt that this is a fantastic opportunity for both businesses to continue to deliver against their strategic objectives, while delivering real shareholder value."