People: The Insurance Octopus; Browne Jacobson; Open Money; Sixteen Real Estate; CarMoney; Jefferies Solicitors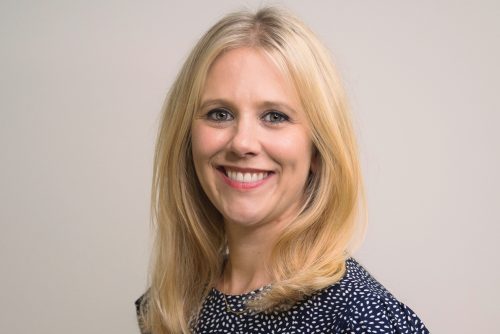 X

Register for free to receive latest news stories direct to your inbox
Register
Sale-based commercial insurance broker, The Insurance Octopus, has appointed Helen Bush to the role of director, the most senior position within the company.
Helen has held the position of head of finance and support services for 11 years and has been instrumental in the business's success.
The Insurance Octopus provides tailored insurance policies to around 35,000 small businesses.
Having built a successful career working within multiple departments, Helen has had an influence over all aspects of the business. Prior to working at The Insurance Octopus, Helen worked as a media executive at agency Mediavest.
She said: "I'm really honoured to be leading The Insurance Octopus. I've been with the company for more than a decade and in that time we've never stood still.
"I always had a drive to improve areas of the business, creating solutions and implementing strategies to make things simpler and faster for our customers and colleagues. To deliver that approach across the whole business now is exciting, and being able to take our people on that journey with me, and then seeing the results, is very rewarding."
She added: "My core focus as director is to take us on to that next level. We're implementing new technology to make things even faster and smoother for our customers. We're also growing our presence in the cyber market, which is an increasingly important market for small businesses."
Founded in 2008, The Insurance Octopus now employs 90 people and achieved a Gross Written Premium (GWP) of £19m in the financial year ending April 2021. The insurance broker was also recognised for its exceptional customer service with the Feefo's Platinum Trusted Service award, and earlier this year was announced as a finalist at the British Insurance Awards.
Helen said: "In the early stages of my career at The Insurance Octopus, I could see that the business had potential. I've spent the last 11 years helping to grow The Insurance Octopus from a start-up, to now an established commercial insurance broker. We have set ourselves apart from other brokers, by taking the complexity out of insurance and making it simple and straightforward to our customers. The journey of the Insurance Octopus has been exceptional, and I look forward to supporting the entire team in the future."
The Insurance Octopus was acquired by Manchester-based Verastar Group, which provides a range of services to small businesses, in 2016.
Helen added: "Being part of the Verastar group unlocks a lot of growth potential for us. We are in a position to deliver a unique offering to Verastar customers, and strengthen the Verastar group offering as a multi-service provider."
Lee Hull, CEO of Verastar, said: "Helen is an outstanding leader and the work she has done to grow The Insurance Octopus is phenomenal. Helen already has exciting plans in place to strengthen and shape The Insurance Octopus for the future. She is well placed to take leadership and reach into new markets within the insurance industry."
::
Law firm Browne Jacobson has welcomed 17 new trainee lawyers to its scheme for 2021-2023 as it continues to grow its national business.
The new recruits have joined 17 trainees already at the firm, bringing the total number of trainee solicitors at Browne Jacobson to 34.
The trainees are split across the firm's national five office network and include two in Manchester, three in Birmingham, one in Exeter, four in London and seven in Nottingham.
They will work across various key sectors and service lines for the firm including construction, corporate finance, employment, financial services, insolvency, commercial, education, private client, banking, social care, technical claims, real estate, litigation, clinical negligence and inquests and advisory.
Seven of the new starters have come via the firm's successful vacation scheme which launched in 2015. The summer vacation scheme provides an opportunity for prospective trainees to undertake genuine work while learning more about the firm.
Six of the trainees are also internal candidates, where the firm has spotted the potential of people around the business to develop into solicitors of the future.
Richard Medd, managing partner at Browne Jacobson, said: "I'm so excited to welcome our new trainees to the firm. We get so many high quality applications, I'm confident we've appointed the best people to support the future needs of our business and our clients, and to add to the vibrant people culture that the firm is known for.
"We're seeing strong growth across the business and we've been able to accelerate the start dates for seven trainees who were due to start with us in 2022. That's a brilliant reflection on the strength of our business and how the economy is recovering from the impact of the pandemic."
He added: "Our trainees get exposure to a broad range of legal matters and the firm's diverse and high quality client portfolio. That gives them a great foundation for their legal careers and lets them see and develop connections for themselves and the firm which help the firm strengthen our client offering."
::
Financial Services provider OpenMoney has prepared itself for a new period of expansion, with the appointment of Symeon Breen as its new chief technical officer.
Symeon joins from a recent role as vice president of engineering at Acuant, the American digital identity platform that acquired Hello Soda, a Manchester-based provider of ID verification, Know Your Customer (KYC) and Anti-Money Laundering (AML) solutions.
He was part of the executive team that, over four years, took Hello Soda from start-up to a multinational company servicing more than 175 countries and territories around the world. Symeon joins Manchester-based OpenMoney with an ambition to instil his trademark ingenuity, work ethic and strategic flair in spearheading a new epoch of growth for the financial services firm.
Symeon said: "Throughout my career I've always been a firm believer in encouraging personal growth within teams and challenging myself – the role at OpenMoney provides the opportunity for me to do just that. OpenMoney is a fantastic, values-driven business that is set to ramp up its operations, somewhere my experience in driving rapid growth is likely to be of real benefit.
"Anthony Morrow and the team at OpenMoney have such an inspiring and clear vision around democratising financial advice. My initial priorities will be to translate that bright vision into an actionable strategy which has key pillars and a clear direction, empowering the OpenMoney team to make rapid progress, reach new heights and widen its audience."
Embarking on his new role from October 1, Symeon will work in a hybrid capacity between home and OpenMoney's Manchester offices.
Anthony Morrow, founder of OpenMoney, said: "Symeon has an incredible reputation within the world of FinTech as a CTO who is a real vanguard of growth. His relentless work ethic and strategic-minded approach are exactly what OpenMoney requires as we look to bring our financial services to more people than ever before."
He added: "We are on a mission to let people get the most out of their money and our appointment of Symeon is a key ingredient in our new recipe for advancement."
::
Sixteen Real Estate has made another new appointment to its Manchester team with Josh Ramplin joining Andy Backhouse in the industrial department.
Josh started his career in property almost 10 years ago, initially in the residential sector with roles ranging from negotiator, property sales consultant, valuer and director. In 2019 he moved into the industrial sector joining Stenprop as its first customer engagement manager.
He said: "I am delighted to announce I have now joined Andy Backhouse at Sixteen Real Estate where I can see a positive and exciting future ahead. The industrial market is a very buoyant/fast moving sector to be involved in and since joining Sixteen Real Estate it is clear to see we have the passion and capabilities to deliver optimum results for our clients."
Andy Backhouse said: "I'm thrilled that Josh has joined, he brings with him a diverse range of qualities, experiences and a fantastic attitude. His addition to the team will only help strengthen the first class service and advice we provide our clients."
::
CarMoney, the Scottish motor finance business, has appointed Cheshire-based Rebecca Wright, an experienced automotive sector salesperson, as its new North West regional sales manager.
Rebecca, whose seven years with Audi UK saw her move from sales into management, joins a team determined to expand the CarMoney brand throughout the region.
CarMoney said it is disrupting the market across the UK by applying technology to take away the discomfort of buying a car through helping guests smoothly navigate their way through the process, all the way from choosing the right vehicle from a respected dealer, to putting the best finance package in place.
Rebecca said: "I joined CarMoney because I was attracted by the company culture. It is somewhere I want to stay and progress in the knowledge that I will get full support from my colleagues.
"I am already reaching out to motor dealership across the North West with a package of enhanced services to make it easier for them to sell cars.
"Our team is highly experienced and motivated to spread the word about the excellence of the CarMoney approach which is focused on aiding car dealers to sell more cars, as well as setting up new car dealers and looking after our current customers."
Alastair Grier, MD of CarMoney, said: "We warmly welcome Bex to our growing team of automotive sector professionals. She will play a key part in spreading our message of excellence throughout the North West of England and beyond."
Growing demand for e-commerce transactions means that CarMoney is accelerating its pace of progress in recruitment, technology, operational performance, and colleague training.
CarMoney works with fintech businesses, AutoConvert and Xero, to increase efficiencies and to give customers and dealer partners a faster, slicker experience when financing a car.
The business, which secured £879m of approved car finance in 2020 for 6,805 vehicles, up from 5,736 in 2018, is divided into retail and dealer teams. The retail team provides borrowers with a guaranteed funding package before they buy a car, putting them in the best possible position to negotiate on price.
::
Personal injury firm Jefferies Solicitors, based in Altrincham has had a new paralegal join its catastrophic injury team, and a new admin assistant joined the Inception team in the past few weeks.
Paralegal Francesca Farrelly brings a wealth of experience to the catastrophic injury team, having worked as a paralegal in various catastrophic injury teams since graduating from the University of Sheffield in 2018.
Emily Markham joins the new enquiries team, Inception, as an admin assistant following completion of a PGDL from BPP Leeds this August after studying Criminology at Northumbria University where she graduated with a first.
She said "I'm really looking forward to kick-starting my career with Jefferies. I can't wait to apply what I've learned in my PGDL."