North West business briefs: Amanzzo; Rise; S4S; NPIF-FW Capital; Future U

X

Register for free to receive latest news stories direct to your inbox
Register
Amanzzo, a new luxury, sustainable menswear brand, has launched its debut collection of swimwear, produced using recycled and repurposed materials.
Founded by Kris James, a singer-songwriter from Liverpool, the brand works with unconventional materials, such as plastics and netting found in the ocean, to produce premium quality swim shorts. After witnessing the impact of plastics on our shores, Kris – who found fame in boyband The Scheme before embarking on a solo music career – was inspired to develop a clothing company that combined luxury quality with environmental responsibility.
He said: "Amanzzo was born out of a desire to bring about real change in the fashion industry, prioritising sustainability at every avenue, from production through to packaging and shipment. Consumers are now asking more of clothing brands – they want to see the tangible ways in which companies are responding to the growing climate crisis, with meaningful actions being taken to effect positive change on the planet.
"Our circular production model and use of recycled plastic means our garments can be repurposed time and again, minimising negative impact on the environment. This debut collection is focused on pared-back, timeless designs, and I'm looking forward to continuing to produce garments that set a vital precedent in sustainable, responsible manufacturing."
Amanzzo's swimwear is produced using ECONYL, a regenerated nylon woven from recycled materials found in the ocean, and takes classic designs and elevates them through a fine attention to detail and an emphasis on tailoring.
Dubbed 'affordable luxury', the brand takes a considered approach to production, balancing contemporary design, high quality craftsmanship and environmental responsibility to produce timeless pieces at an accessible price point.
::
North West entrepreneur and franchising specialist, Trevor Brocklebank, has launched a new franchise brand, Rise. The company has announced its first pilot territory in Cardiff this week.
Rise offers a range of activities for the health and social care sectors based on adapted games, sports and dance. These activities are tailored to people's physical ability or cognitive capacity to bring health and wellbeing benefits. Brocklebank, a former chair of the British Franchise Association and Homecare Association, is also vice chair of the Cheshire and Warrington LEP and non-exec at Mid Cheshire Hospitals NHS Foundation Trust.
In 2005 he co-founded Warrington-based home care franchise, Home Instead UK, with his wife Sam. The company went on to win the Queen's Award for the innovation it brought to the home care sector. Rise sees Brocklebank once again creating a business that gives back with services being offered to help people to keep mobile, engage in social activities and enjoy a sense of achievement.
Brocklebank said, "My vision is to create businesses that make a difference. There is enormous potential for Rise to do this and I've already seen first hand the impact that sports based activities can have on people of all abilities. The model is ideal for a franchise roll-out as local owners can position themselves as the go-to expert for these enriching activities that bring benefits to both participants, their carers and families, too.
"We ran a session at a children's hospice recently where the children were supported to kick balloons, emulating a game of football. Siblings and parents were able to join in, bringing the family together with a shared, multi-generational experience. And to see a group of care home residents taking part in a tennis 'match' is just brilliant."
::
A North Wales specialist steelwork fabrication company is lining up a major programme of expansion to mark its 10th anniversary. S4S (Steel 4 Structures) will invest more than £1m over the next couple of years to meet growing customer demand.
The Buckley-based business also expects to increase its workforce by around 10 to 40. The company will move into a unit adjacent to its current facility next month creating new office space, staff parking and a fittings shop. The transformation will mean that S4S will increase the total size of its premises from 37,500 sq ft to more than 50,000 sq ft.
The next phase of investment will also see the business add new haulage vehicles to its fleet, enabling it to transport heavy loads. S4S's services include all aspects of structural steelwork and metalwork. The company offers its clients a turnkey service from design, fabrication, finishing and site installation.
S4S has also carried out projects for many household names in the retail, food and beverage and hospitality sectors including Costa Coffee, Greggs, Coca Cola, Heineken, Beefeater Gin, Home Bargains and Farmfoods. The company, which is headquartered on the Spencer Industrial Estate in Buckley, has also provided new showrooms for major motor dealerships including Porsche and Jaguar Land Rover.
Tom Phillips, S4S's managing director, said: "The business has grown consistently during the last 10 years and our success owes a lot to the partnerships we have formed with our customers and the dedication and hard work of the S4S team. We have also always believed in the importance of ongoing investment to ensure that our facilities, equipment, services and people are of the highest possible standard. The expansion of our site to include new offices, staff parking and a fittings shop is the next milestone in our business with further investment planned over the next couple of years. Our ultimate goal is to build our own bespoke fabrication facility."
::
Cumbria's local economy has been boosted by more than £7m in debt finance since 2017, thanks to the impact of FW Capital and the Northern Powerhouse Investment Fund (NPIF). In total, £3.5m of the funds have been deployed directly by NPIF-FW Capital Debt Finance, managed by FW Capital and part of the Northern Powerhouse Investment Fund (NPIF), with a further £3.6m attracted from private sector investors.
SME finance specialist FW Capital, which has an office in Penrith, has supported businesses across a variety of industries, such as food and drink, manufacturing, engineering, logistics, tourism, and hospitality.
Launched in 2017, NPIF is a collaboration between the British Business Bank and 10 Local Enterprise Partnerships situated across Northern England, including Cumbria LEP. It is designed to support new and growing SMEs, create jobs and encourage and attract additional private sector investment. FW Capital has recently been accredited by the British Business Bank to deliver the Recovery Loan Scheme (RLS), and will be used in conjunction with the deployment of loans from NPIF.
FW Capital investment executive, Maria Ramsdale, who oversees the Cumbria region, said: "Historically, businesses in Cumbria have been quite difficult to reach but we are getting the message out there and that is reflected in us delivering funding of £3.5m since NPIF launched. That said, we want to do more and are working closely with the Cumbria Business Growth Hub and Cumbria LEP to encourage businesses to speak to us. Growth can only happen if it is properly financed and the funding we provide also comes with many additional benefits of advice and support through our own experts and large network of contacts."
Corinne Watson, head of business and programmes at Cumbria LEP, said: "The Northern Powerhouse Investment Fund has been a vital source of finance for Cumbrian businesses, supporting growth, innovation and job creation across the county. FW Capital's investment of £3.5m in local businesses is an important milestone and I would urge businesses who are considering finance options to see how NPIF may be able to help them realise their growth aspirations."
::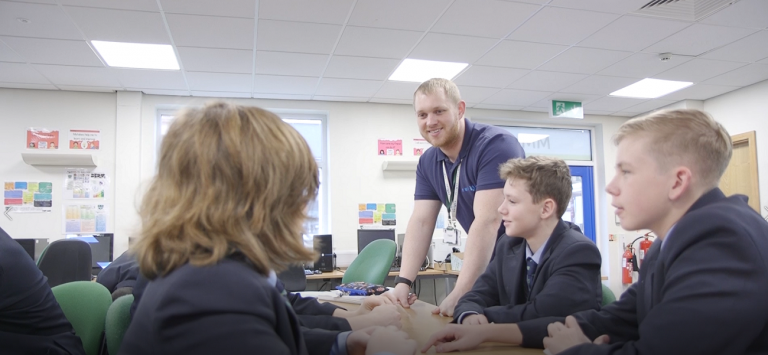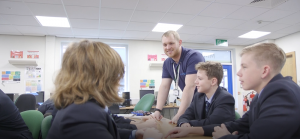 A student careers service which has offered advice to more than 25,000 young people across Lancashire has been extended after securing funding for an additional year. Future U has been awarded £850,000 of funding from the Office for Students to continue its careers support for an extra 12 months.
Future U works across Lancashire to increase career and higher education aspirations for young people and encourage teenagers to think about studying at university and their career aspirations. The funding will allow the programme to continue to host events at schools and colleges across the county so that young people can explore careers that are of interest, as well as speak with leading employers and find out about opportunities after leaving school, such as university courses and degree apprenticeships.
It also supports families and young people from areas in Lancashire which are currently under-represented in higher education. The funding will also allow the programme to provide additional support to adult learners, children in care, young carers and students from military families.
Since the start of the project in 2017, Future U has delivered more than 1,100 careers activities across 70 schools and colleges in the area, in addition to creating a range of resources available to download from its new website, www.lancashirefutureu.org.uk
Theo Blackburn, Future U programme m anager, said: "We are very excited to build upon the successes of previous phases as we continue to support those that need this support now more than ever across Lancashire. The inclusion of adult learners for this year is a welcome addition and opens up exciting opportunities, while our new website will play an important role as a one stop shop in supporting schools, colleges and other organisations to find crucial information as well as details on events and activities, all aiming to support progression to Level 4 study."