Oil refinery in talks over extending VAT repayment schedule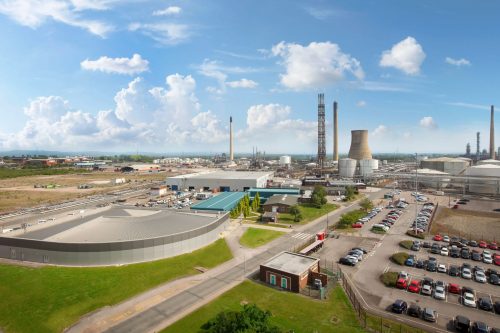 The owners of Cheshire's Stanlow oil refinery, Essar Oil UK (EOUK), are in talks with HMRC over an extension to pay outstanding taxes.
They were responding to speculation about the financial viability of the business, following weekend reports in the national press.
EOUK announced last week that it had secured additional funding to strengthen its financial position after a funding shortfall following falls in fuel prices caused by the pandemic during lockdown.
It also confirmed that it had entered into a 'time-to-pay' arrangement with HMRC for a total of £770m in VAT in April.
It has already repaid HMRC £547m leaving a balance of £223m, as part of the Government opt-in scheme.
All companies under the TTP scheme have been given until January 2022 to meet their commitments.
EOUK had agreed to an accelerated schedule to make this payment and was in discussions with HMRC to modify that schedule. It said it fully expected to meet all payments by the January deadline.
However, this weekend it admitted it has requested a short extension to the original schedule.
In a statement, the company said: "The recovery from the pandemic has been slower than predicted. EOUK is, therefore, in discussions with HMRC over a short extension to make those deferred VAT payments. Those discussions are positive and EOUK looks forward to a resolution soon."
The statement also revealed that EOUK now has $1.1bn in liquidity, up from $850m as at May 25, 2021.
It said it is in a more positive trading environment and Stanlow is now EBITDA positive, with a strong demand for its road fuel products and aviation fuel demand strengthening as the aviation industry begins to recover.
It also revealed that it is increasing deliveries of its fuel in the face of petrol shortages in UK garages, caused by a lack of tanker drivers.
In early August the business took action to retain its driver base, plus sign up smaller hauliers, resulting in EOUK increasing vehicle shifts per day considerably, ensuring security of supply to its customers at this critical time.
In early August EOUK was operating with around 52 vehicle shifts per day. Now it is providing more than 70 shifts per day. And it said the shift plan is set to increase this further to well over 80 by the end of October according to current scheduling, bringing much needed fuel to EOUK's forecourt customers.
The statement said: "EOUK remains confident in its future, not least as the air travel market continues to open up and demand recovers."
It is estimated that Stanlow produces 4.4bn litres of diesel, 3bn litres of petrol and 2bn litres of jet fuel.
The site directly employs around 900 staff, with up to a further 800 contractors also located there.