North West business briefs: Preston College; Conlon Construction; Sale Sharks; The VitCo; Bromleys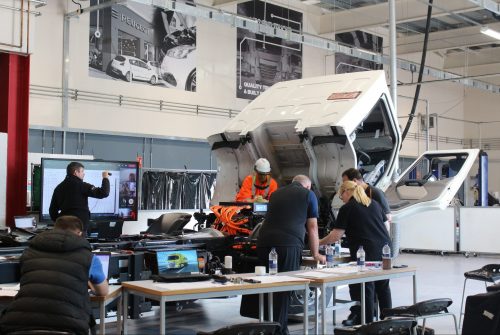 Preston College is playing host to a world-leading training programme as a dozen technicians get to grips with a brand new, industry leading electric vehicle from Leyland Trucks.
The LF Electric 19-Tonne Rigid model has been designed, developed and manufactured by Leyland Trucks in Lancashire. The state-of-the-art vehicle offers a range of up to 280 kilometres and is supported by DAF's dealer network and charging infrastructure provided by PACCAR Parts.
Those attending the training programme at Preston College will go on to train technicians and dealer staff nationwide, ensuring that dealers and other professionals can service the trucks throughout their life. With the introduction of electric vehicles, technicians of the future will need to have a broad skillset covering both conventional diesel powered trucks as well as a new generation of alternative powertrains. The training at Preston College addresses precisely this need.
Under normal circumstances, training programmes would take place at the DAF headquarters in Eindhoven, Netherlands. With COVID restrictions in place, DAF's UK facilities fully booked, and an urgent need to conduct training sessions, finding an alternative venue was necessary. Leyland Trucks' service, warranty and reliability manager, Tony Ellis, took the lead in identifying a solution to the problem.
Leyland Trucks has a long-standing relationship with Preston College, underpinned by the apprenticeship scheme that sees students work and train with the Leyland Trucks team, benefitting from their expertise as one of the UK's leading manufacturing companies. Former head of school at Preston College, Mark Knight, recently joined the Leyland Trucks team as an engineer with responsibility for electric powertrains.
Tony Ellis said: "We are very excited about the new electric truck and there was no way we were going to let COVID restrictions stop us from delivering on our mission. We have a great relationship with Preston College, which is renowned for its technical training facilities and expertise. We approached them to support this training and they did everything in their power to make it happen."
::
Conlon Construction has completed work on a 2,000 sq m split level climbing facility in Oldham that will become a community hub and a key funds generator for local causes. Summit Up boasts world class climbing challenges as well as retail facilities, with all distributable profits channelled into local community projects by The Stoller Charitable Trust, which initiated the scheme.
The multimillion-pound, 12-month project – which completed four-weeks ahead of schedule – was recently visited by Team GB climber, Shauna Coxsey. Designed by AEW Architects, with works overseen by Dooley Associates, the futuristic external façade cuts a striking image, inspired by the Peak District and particularly local stone 'gritstone'.
The internal space consists of an upper ground, mezzanine and lower ground, to complement the steep gradient of the site on Oldham's Egerton Street. Climbers can explore 100 climbing routes spread across 47 rope lines, two official speed walls with timers and a unique two-tier floating boulder, all of which are of equal standard to the Olympic Speed Wall. For those looking to climb without a partner, the centre has auto belays for solo climbing. It's also home to one of the largest and highest Clip 'n Climb arenas in the UK, with 35 different fun challenges for ages 4+, plus toddler sessions for kids aged 2-4 and children's parties.
Darren Lee, commercial director for Conlon Construction, said: "We are proud to have played our part in delivering this landmark project in Oldham. It's a spectacular building that will open doors for so many people – not just through climbing but also through the vital funds it generates. This is the latest in a number of Greater Manchester projects for Conlon and aligns perfectly with our vision to deliver modern developments that offer a lasting social value."
Stephen Lowe, chairman of SCT Climbing, said: "Our purpose as a charity is to raise aspirations, support Oldham's young people to reach the height of their ability, and provide a helping hand when it is most needed. Summit up is the result of a vision that came to life by a team of like minded partners, and this centre will play a crucial role in helping us achieve our goals and change people's lives for the better through the funds we raise."
::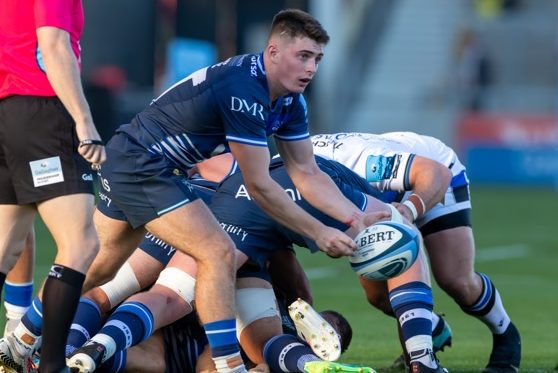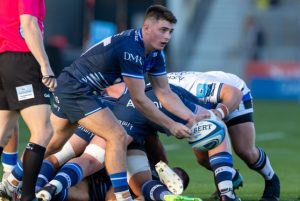 Sale Sharks has signed a new partnership with David M Robinson (DMR) as kit sleeve sponsor for the 2021/22 Gallagher Premiership season and beyond. As the new season gets under way, DMR joins the roster of partners at Sharks as shirt sponsor on the team's new Macron shirt, for the 2021/22 and 2022/23 seasons.
This latest commitment underpins the Altrincham brand's commitment to the local community and to sports across the North West, it says, sponsoring the only Premiership rugby union team in the North West. John Robinson, managing director at DMR, said: "It's a privilege for DMR to be officially teaming up with Sale Sharks for an exciting new season. We have enjoyed a long standing relationship at all levels of the club from directors to players and we have always wanted to formalise the relationship through our sponsorship – having our name on the shirts binds us together."
David M Robinson proudly claims the North West as home having been founded in Liverpool in 1969, now welcoming clients to showrooms in Manchester, Altrincham, Liverpool and Canary Wharf.
Sid Sutton, CEO at Sale Sharks, said: "At Sale Sharks and within the world of rugby, we understand that timing is everything so to have DMR on board as a partner – and on our shirts – is fantastic news for the club. We want to align ourselves with partners who share our club values and DMR's national reputation for excellence in jewellery and watches matches up perfectly.
"DMR have been huge supporters of the club for a number of years, so it's fantastic to have their logo on our new kit for the next two seasons. I have no doubt this is a relationship that's going to help both brands grow right across the North West and beyond."
::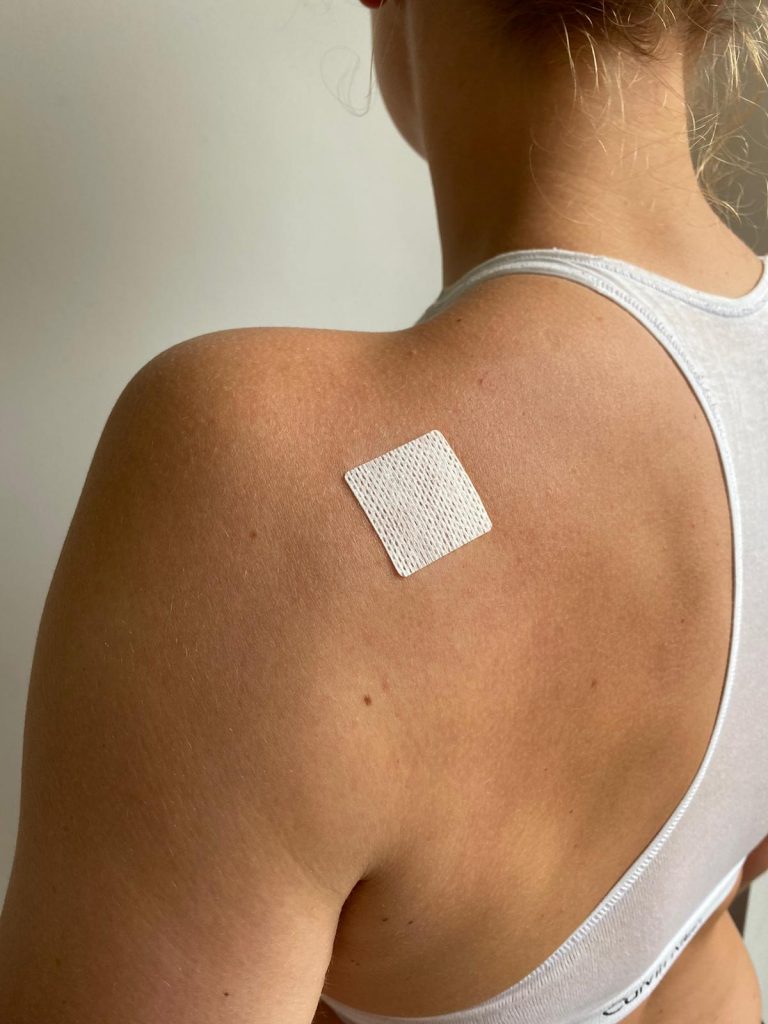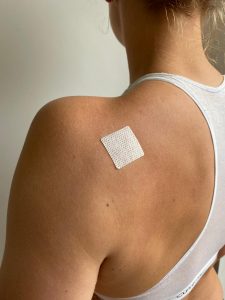 Demand for vitamin supplements has soared amongst UK adults due to the additional pressure caused by going back to the office and children being back at school, a Preston-based company claims. All-natural vitamin patch company, TheVitCo, said it had seen a 120% rise in sales since the end of the summer holidays and the move away from working from home.
It said sales were particularly high when it came to patches helping people combat things such as anxiety, depression, tiredness, and poor sleeping patterns. The return to playing business-social sports such as golf, and team sports at the weekend, has also seen a large rise in copper patches to tackle pain relief and niggles.
TheVitCo director, Jack Taylor, said its Multivitamin and Energy Boost B12 patches in particular had become extremely popular. He said: "There is no doubt that after a lengthy period of time when COVID forced people to work from home, things are getting back to normal and more and more people are going back into the office. That brings with it the stress of the commute and extra all round anxiety associated with doing something people are no longer used to.
"When you add that to the stress of the children being back at school, then many people are looking for that extra help when it comes to maintaining their general health and wellbeing. Then we have those people who are starting to play sports again, particularly golf, with business colleagues or socially and who are picking up niggles or need pain relief after so long off the course."
TheVitCo was launched earlier this year to meet demand for an alternative and more effective delivery method for vitamins and nutrients than traditional pills, powders, and shakes. Its range is clinically proven and is designed with slow-release technology, allowing a steady flow of the ingredients to pass into the body via the skin, directly into the bloodstream, therefore avoiding the digestive system.
::
North West law firm Bromleys has agreed a deal to sponsor high-flying Curzon Ashton FC for the fifth season in a row. The club, based in Ashton-under-Lyne, Tameside, is currently third in the Vanarama National League North following a strong start to the new season, its eighth consecutive campaign in this division.
Bromleys, which is also based in Ashton, is sponsoring the club's 3G pitch at its home ground, the 4,000-capacity Tameside Stadium, and has signed up to be a media partner alongside brands such as Adidas, BT Sport, Sports 360, Vanarama, the Football Conference Trust, Village Hotels and The Sign Box. Bromleys is also the only approved legal partner for the club, whose nickname is The Nash.
The firm played a key role in securing funding for the artificial pitch, which is used for first team training and is the home of the East Manchester Junior Football League. As well as being the venue for junior matches it hosts many community games, including women's football, those involving service veterans, disabled people and older enthusiasts playing walking football. In total, more than 4,500 people play or watch football on the pitch each week.
Curzon Ashton director, Paul McHugh, said: "Bromleys has been a very loyal partner of the club for a number of years and we are thrilled to see this partnership continue for the fifth season in a row. We have a great relationship with the Bromleys team, and we are delighted to renew our ties for the 2021/2022 campaign. Bromleys is highly regarded across Tameside and beyond, and is a perfect partner for our ambitious club."
Bromleys partner, Paul Westwell, said: "Curzon Ashton is truly a community club and, with our focus on being heavily involved with the community of Tameside, it's a perfect partnership. Here's to a successful season for the club, on and off the pitch."