Fast fashion's volatility wipes £500m off retailer's value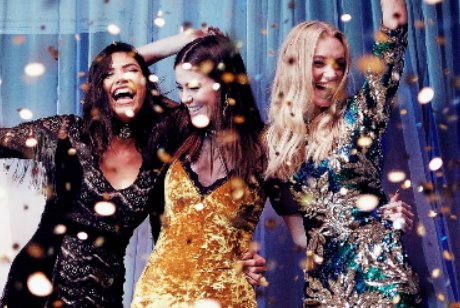 X

Register for free to receive latest news stories direct to your inbox
Register
Boohoo endured one of its worst days in its seven years as a public company after a slump in its share price wiped nearly £500m off its market value.
Its shares fell 15% to close at 217p after it revealed record half-year sales of £976m.
Expectations of the fashion retailer are so high that a 9% increase in quarterly sales still caused consternation among investors.
The analysis consensus forecast had been for a 28% growth in the three months to August after achieving 32% in the first quarter, but sales throughout summer were underwhelming.
"When it disappoints on the sales growth front, the market takes a very dim view of the company," said AJ Bell's investment director Russell Mould.
Boohoo said it has "seen a re-acceleration in the rate of growth" this month but warned "cost headwinds" would continue and freight and wage inflation would hit profits.
It has now revised its adjusted profit margins for the full year down to 9-9.5% from 9.5-10%, which would hit profits by around £10m on current sales projections.
The company also expects its capex spend to be £275m, about £25m higher than the top end of its previous guidance.
Boohoo, in common with other online retailers, is also facing rising returns in the UK which it admitted are "returning to pre-pandemic levels".
Mould added: "During the various lockdowns a lot of people couldn't be bothered to go to the Post Office to return items, so clothing retailers benefited from fewer returns. Historically fancy items were more likely to be returned, such as dresses after wearing them (with the tags still on) to a party. Restrictions on social gatherings meant those items were in lower demand during lockdowns, but demand is bouncing back and so too are the returns."
Boohoo said it remains "extremely confident in the group's future growth prospects".
It said: "As short-term demand uncertainty and material cost headwinds as a result of the pandemic unwind, we believe that the group continues to be capable of executing its strategy aimed at leading the fashion ecommerce market with medium term guidance of sales growth of 25% per annum and adjusted EBITDA margin of 10% remaining unchanged."
But after a commercially-successfully 2020 when sales were up 40% in the year to February 2021 despite a supply chain scandal about alleged labour abuses and poor working conditions, shareholders have not maintained their enthusiasm.
Boohoo's share price is around 40% lower than in January and back around the levels seen in summer 2019, before the lockdowns offered a transformational opportunity for online retailers.