Influential Conservative gets on board with Burnham's £1bn transport plan – at a price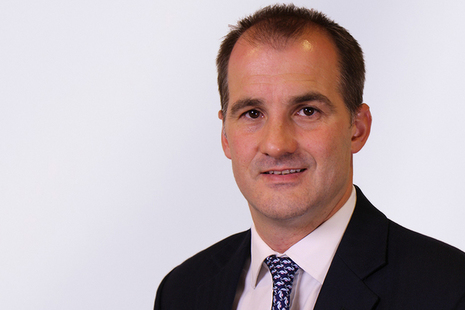 X

Register for free to receive latest news stories direct to your inbox
Register
A prominent Conservative MP has backed Andy Burnham's request to Government for funding for his levelling-up integrated transport plan – but wants to see the Greater Manchester mayor and its population also put its hand in its collective pocket to pay for the scheme.
Jake Berry, a former Northern Powerhouse minister and chair of the Conservative's Northern Research Group, believes an element of fiscal devolution is both inevitable and desirable, to prevent metro-mayors from acting like "Father Christmas just giving you presents".
Burnham has submitted a £1bn proposal to Government that he believes would bring levelling-up to life and could be a "template that can be taken to other parts of the country".
His funding request includes up to £100m of ongoing subsidy to ensure Greater Manchester could benefit from capped "London-level" fares.
Speaking at an event at Squire Patton Boggs outside of the main Conservative Party conference in Manchester, Berry described Burnham's request as "a completely reasonable ask".
But he said: "I think the answer from the government should be 'yes, absolutely – we'll give you half, but you have now have the power to raise the other half from the people of Greater Manchester who will benefit from this plan'.
"Because my constituents in Rossendale won't be able to get across Manchester for £1.50 even though many of them live 100 yards outside Greater Manchester. So if we're going to have that in Manchester, it's right the people in Manchester pay.
"Everyone loves their local mayor because they're just in charge of giving away money. We need to make them responsible for raising it too. I think that will be a form of mature form of devolution and I think that's where the Government is going."
Berry is seen as a persuasive Northern voice in the Conservative Party because of his close links to Prime Minister Boris Johnson and his previous involvement in devolution deals and arrangements across the mayoral city regions.
He voiced his support for Greater Manchester's integrated transport plan and believes the Government should also back it.
Berry said: "[Andy Burnham] said, here is an oven ready deal – to use a phrase – for Manchester. I think that stands a really good chance of success, the government is looking for early winners.
"I'm really hopeful for Manchester. I think that will be a really great thing for the city to open up opportunity for young people, and all people, to access the highly-paid jobs that we have in the centre of Manchester.
"But I want to see the Government go further with that because there is no reason actually why that shouldn't be rolled out across the whole of the North West, into Lancashire, into Cumbria."
Berry also wants the Government to go further on its definition of levelling-up, which has been the key phrase of the week at the Conservative Party Conference but remains a nebulous concept.
In a conference speech this week new levelling-up minister Michael Gove said it means strengthening local leadership, raising living standards, improving public services, and enhancing a sense of pride.
"Where levelling up as a concept falls down, is that it's a great election slogan, but it's not strategy," said Berry. "Michael Gove went someway in his speech – he went about halfway to where I'd like to see him go – about what that strategy is, there's a lot more work to do.
"The reason that's important is because the Government won't deliver levelling up on its own. It will be the businesses of the north of England, and the public sector, and the charities, and the communities, who can deliver levelling up. But if we don't know what the plan is, we can't do it."