Latest acquisition by chemicals firm adds to RBH family of companies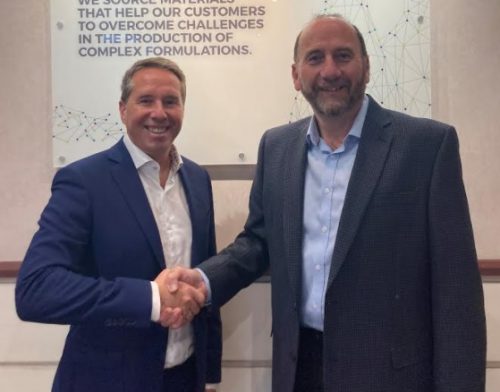 X

Register for free to receive latest news stories direct to your inbox
Register
Richard Baker Harrison (RBH), the Manchester-based supplier of speciality functional materials, additives and chemicals to the polymer and related industry, has acquired privately-owned Geniechem and Geniechem (Europe), for an undisclosed sum.
RBH says the deal will add expertise in the CASE and high-end composite sectors to its extensive portfolio of products.
Geniechem, based in Billericay, will be an independent member of RBH Group.
It will retain the experience and drive of owner Martin Kaufman in a wider capacity, underlining the commitment of both organisations to create added value for customers and stakeholders.
RBH says it has a long history of growth and investment in people, products and principals within the chemical distribution sector. The decision to include Geniechem into the RBH family of companies represents an important strategic investment for RBH as it continues to broaden its portfolio of products and resources to support customers and principals further.
Martin Kaufman said: "We are very excited by RBH's acquisition and the opportunity it creates to deliver on our customers' requirements.
"I am delighted to be part of a team whose entrepreneurial spirit and ambitions for the future will enable us to work together in offering a wider portfolio of materials and more efficient supply chains."
Martin Cicognani, managing director of RBH, said: "This investment provides us with a wider scope for future focused development and a strong customer base for our products and services that will help to inspire change across our specialist markets.
"We are excited to launch Geniechem as part of the RBH Group and look forward to its immediate contributions to our success together."
In August this year, RBH acquired privately-owned York-based Dunwood Polymers, for an undisclosed sum, creating a new independent company, Dunwood Specialities Limited (DSL).
RBH is part of Liverpool-based OBG Pharmaceuticals.