North West business briefs: Epstein Theatre; Canada Goose; The Blair Project; Assura; Oldham College

Liverpool's much-loved Epstein Theatre is entering a brand new chapter with a new management team at the helm. Epstein Entertainments is a joint venture between Liverpool producers Bill Elms, Chantelle Nolan, and Jane Joseph, who have taken over the historic Hanover Street venue this week.
The creative team's exciting plans already include a Christmas pantomime this festive season, which will be announced and on sale this week. The theatre will retain the same name and continue to run as a variety venue with a mixed programme of entertainment.
Bill Elms has more than 30 years' experience in the entertainment industry, both regionally and nationally. He is director of Liverpool based arts PR company Bill Elms Associates, and a theatre producer under Bill Elms Productions, whose previous shows have included Jerry Springer – The Opera, Swan Song, Judy & Liza, and Something About Simon. Last year, he also created Liverpool Theatre Festival, of which he is artistic director – the festival has just enjoyed a successful second year. Bill will become the venue's artistic and communications director.
Chantelle Nolan, who is currently general manager at St Helens Theatre Royal, is the new artistic and operations director at The Epstein Theatre. Along with her mother, Jane Joseph, she is one half of Regal Entertainments which has run St Helens Theatre Royal for the past 20 years, as well as producing top quality drama, comedy, and panto productions which have toured extensively. Chantelle also directs and produces St Helens' three annual pantomimes. Regal Entertainments will now produce three in-house pantomimes a year at The Epstein Theatre.
The Epstein is a 108-year-old, 380-seat proscenium arch theatre. In July 2011, a £1m refurbishment was completed which saw the Hanover Street venue brought up to 21st century standards and renamed The Epstein Theatre in honour of former Beatles manager Brian Epstein. The former operator went into administration in December 2017 and has been run by administrators until this time. The venue closed its doors in March 2020 as part of the Government national COVID-19 lockdown, and will now reopen under the management of the new team.
Bill Elms said: "I'm absolutely delighted to have been successful in the joint tender for the lease of The Epstein Theatre. This is a venue I have loved with a passion for so many years and is one of Liverpool's leading historical and cultural gems. I'm excited to play a part in both strengthening and reaffirming its future, with a vision to establish the venue among the most prolific theatres in the industry – we'll be showcasing established favourites, revivals and new works, working with both local and national producers and production companies, and exploring some mid-scale UK tours that currently tend to bypass the city."
::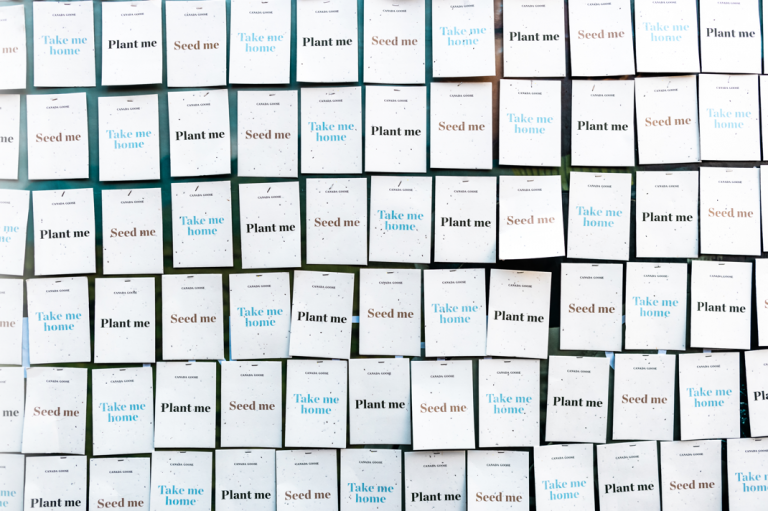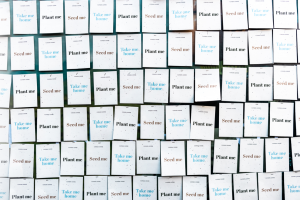 On September 25, Canada Goose opened its Pop-Up store in Manchester. Located on New Cathedral Street, close to the lively Arndale Centre, this temporary 'Live in the Open' Pop-Up is the first of its kind to launch in Europe, bringing the brand's Canadian Warmth to consumers through the senses.
The Pop-Up also features a mix of leafy foliage throughout as reference to the Canadian wilderness. A nature-inspired audio recording with sounds of forest bathing, produced by artist Joseph Murray, creates a fully immersive experience.
The Manchester Pop-Up presents a broad product assortment for all seasons built for the city's classically oceanic climate and cooler Northern temperatures, including
To celebrate the opening of the store and Live in the Open concept, Canada Goose curated a special outdoor experience for locals. Nearly half a million wildflower seeds, such as Meadow Buttercup, Musk Mallow and Self Heal will be embedded in leaflets attached to billboards around the city, for people to discover.
Passers-by were encouraged to interact with the installations, taking the leaflets, filled with seeds, away to plant straight into soil, given the 100% compostable material. Once all of the seeds had been collected, a creative visual that illustrates the Live in the Open ethos was revealed. Additional leaflets are available at the Pop-Up store, offering consumers more ways to engage with the outdoors.
::
Manchester-based social enterprise, The Blair Project, has launched a partnership with Jobcentre Plus to provide a two-week taster course in green technologies through its flagship ProtoEV Challenge, the first of its kind in the UK. The course will offer 300 people who have lost their jobs as a result of the pandemic an opportunity to reskill and pivot their careers.
Over the course of 10 days, teams of up to eight participants will have the opportunity to retrofit used petrol go-karts and convert them into high powered electric e-karts, which they will then test to see which is the fastest and most energy efficient.
The course will educate participants in how to use battery technologies, electric motors, powertrain systems, computer-aided design, 3D printing and sensor technologies to improve vehicle performance, as well as soft skills such as teamwork, problem solving and leadership skills. Participants will gain essential exposure to green technologies to inform career choices and progression pathways into jobs, apprenticeships, or self employment within the digital, green technology, manufacturing and engineering sectors.
Following the programme, participants will be offered the opportunity to gain further training with The Blair Project at the Manchester Innovation Activities Hub. The hub, which will be a centre of excellence in Greater Manchester, is dedicated to the rapid upskilling, reskilling and retraining of more than 5,000 local residents over the next five years.
Nile Henry, founder and CEO of The Blair Project, said: "We are really proud to have partnered with Jobcentre Plus to roll out our ProtoEV Challenge to adults. For those who have been hard hit by the pandemic, this is a huge opportunity to reskill later in life. We have already seen the impact that the course can have on young participants, with 95% of students who take part in the ProtoEV challenge going on to careers, apprenticeships or further education in STEM."
::
Warrington primary care premises specialist Assura has furthered its sustainability commitment by joining the internationally-recognised Planet Mark community. Assura, which looks after more than 600 primary care buildings across the country used by more than five million patients, has joined the scheme as part of its work to reduce the environmental impact of its existing sites and new schemes.
Planet Mark is a sustainability certification for every type of organisation and recognises continuous improvement on measuring and reducing carbon footprint. Its certification scheme encourages action and builds an empowered community of like minded individuals.
Joining Planet Mark is the next step on Assura's journey, building on its existing Six by Six pledges to maximise its impact on society and minimise impact on the environment – which includes the commitment to advance its development process to deliver only new buildings which are net zero for both construction and operational carbon by March 2026, to source only renewable energy and to move all its buildings to an EPC of B or above within five years.
Through Planet Mark, Assura is also protecting an area of endangered rainforest thanks to Cool Earth, a charity working alongside rainforest communities to halt deforestation, and is helping the Eden Project – an educational charity building connections with each other and the living world, exploring how we can work together towards a better future.
Assura CEO, Jonathan Murphy, said: "We are hugely excited to be learning from the Planet Mark community to help us learn, progress and achieve our net zero carbon and social impact goals. There are so many different areas where we can make a difference and Planet Mark will really help us focus our efforts on the most impactful things that we can do first, without forgetting the little steps which make a big difference. What's particularly exciting is the potential to connect the NHS teams using our sites with ideas, resources and expert advice on reducing their carbon footprint beyond the bricks and mortar of the buildings themselves."
::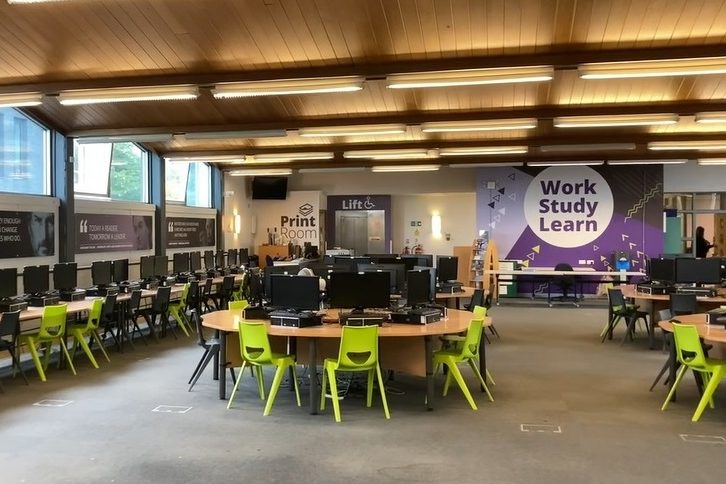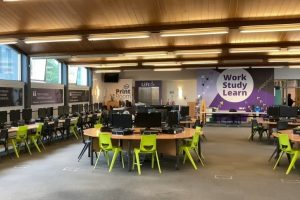 Oldham College has been chosen to join the Education and Training Foundation's (ETF's) Centres for Excellence in Special Educational Needs and Disabilities (CfESEND) programme by becoming one of eight new employer spokes across the country.
As a Further Education (FE) provider with a particularly strong relationship with a wide range of employers, including those with a track record of employing learners with SEND, it plans to bring together a range of trend setting employers from different industry sectors to show how businesses can benefit from diversifying their workforce.
At Oldham College the offer will include a programme of activities to connect local trend setting employers from different industries with people with SEND, showcase their skills and suitability and illustrate the benefits of diversifying their team.
Teresa Carroll, national head of inclusion at ETF said: "As the country recovers from the effects of both Brexit and the COVID pandemic, learners with SEND are a huge untapped resource to employers and businesses. Eighty one per cent of non-disabled people are employed whilst only 52% of people with disabilities are employed, hiring people with SEND is not just the right thing to do, but makes good business sense, too."
Alan Benvie, vice principal – student experience and inclusion at Oldham College, said: "We are so pleased to have been chosen as one of the eight spokes which will deliver this programme across the country. We are looking forward to getting started and building on the fantastic track record the CfSEND programme has established."