People: Dow Schofield Watts; Institute of Directors; Claritas Tax; KeyFleet; CBRE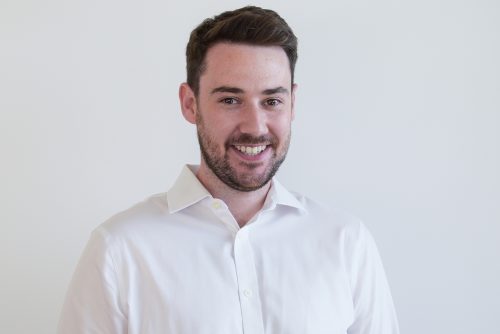 Independent business advisory firm Dow Schofield Watts has appointed Peter Fendall as strategic projects director to support its expansion across the UK.
Peter joins from Deloitte's Manchester office, where he spent eight years working with a wide range of corporates and private equity firms, managing large and complex audits and working on regulatory and compliance projects.
In his new role, he will be helping to roll out the firm's unique licensing model which enables finance professionals from 'big four' firms to run their own business under the Dow Schofield Watts banner.
Established in 2002, Daresbury-based Dow Schofield Watts now has more than 75 professionals across the North West, Leeds, London and Aberdeen. It ranks as a top 60 accountancy firm, offering 'everything but audit' and was recently named one of the UK's top 15 most active corporate finance advisers. Peter's arrival follows a number of key non-executive director appointments as the firm continues to add new service lines and locations.
Peter said: "Dow Schofield Watts's business model is a genuine alternative to traditional accountancy firms and offers greater autonomy and flexibility for professionals. This really resonates with advisors in the current market, providing a great opportunity for the business to increase its footprint.
"I look forward to helping roll out the model to other key cities in the UK and welcoming more skilled advisors on board."
Nicole Burstow, finance director at Dow Schofield Watts, said: "Peter will play a key role in supporting our plans to launch more new locations and service lines. The accountancy market is ripe for disruption, with top tier firms restructuring their business and struggling to attract a more diverse workforce, and many professionals rethinking their priorities following the pandemic.
"The Dow Schofield Watts model opens up new career horizons for them and offers greater choice for advisors and clients alike. We believe alternative models like ours will play an important role in the future of the accounting profession."
::
The Institute of Directors (IoD) has appointed two ambassadors to bolster its Cheshire leadership team.
Stuart Waddington and Helen Tonks will work alongside newly appointed branch chair Richard Huxley to connect and engage with directors across the county.
Stuart spent 12 years in the RAF delivering leadership and physical training before setting up his own business, Star Development UK, in 2018.
Star Development UK delivers leadership and transformational development programmes to high performing teams and individuals including chief executives and Olympic athletes. Stuart is the host of the podcast #Leadership – what's on your mind?
Helen Tonks is co-founder and operations director of South Cheshire-based Hydraulics Online. She is a specialist in strategic change management and has taken the family business start-up from a blank sheet of paper to Department for International Trade Export Champion and a global provider that serves customers in 130 countries.
In 2020, Helen won IoD North West's Family Business Director of the Year award and she now acts as a mentor supporting Manchester Metropolitan University's delivery of the Government's Help to Grow: Management Programme.
Richard Huxley, IoD Cheshire chair, said: "I am very excited to welcome Stuart and Helen to the Cheshire committee as ambassadors. Stuart brings substantial and relevant experience in leadership training, while Helen has a formidable track record in the blue chip world and of working within a family business.
"We are looking for more ambassadors, so if you are a pro-active director who would like to build your profile while supporting local members, please get in touch."
Richard, managing director of Nantwich-based NWF Fuels, was named IoD Cheshire chair in September this year.
::
Claritas Tax has expanded its team again with the announcement of five new key recruits to its ever growing, full service tax business.
Bringing in more than 50 years of collective experience from across the tax landscape, the five recruits are Sarah Scala, joining as associate partner to lead the tax dispute resolution (TDR) service line, Cass Graham and Gurpreet Pawar, joining as senior manager and manager, respectively, in Claritas's corporate and transaction tax teams, Karen Litherland, as manager in Claritas's private client team, and Michael Bell, who takes up his position as tax trainee, working across all of Claritas's specialisms while being supported to study for the prestigious ICAEW and Chartered Institute of Taxation qualifications.
Based in Manchester, Birmingham and London, the new joiners follow an influx of new recruits for the business at all levels, as the independent multi-disciplinary tax practice continues to implement its rapid growth plans.
Matt Hodgson, partner at Claritas Tax, said: "In an incredibly competitive recruitment landscape, to be able to announce five new recruits is evidence of how Claritas is continuing to expand its brand and reputation in the tax marketplace. With three further senior appointments joining us before Christmas, this will take us to over 40 advisers, making us a formidable team of multi-disciplinary tax specialists."
Iain Wright, partner, said: "We are proud of the strong reputation we are cementing in the sector. Our success is down to our multiple service line approach which has resulted in us being able to build long term partnerships with our clients. These five new joiners will enable us to better support our clients and I'm excited to welcome everyone to Claritas."
::
Blackburn-based company vehicle solutions specialist, KeyFleet, has made an internal promotion to its senior management team in the shape of Dave Turner.
Dave, formerly head of sales at KeyFleet, has been with the business since January 2017, after 17 years working for Bowker BMW in Accrington and Blackburn and is the culmination of more than 21 years in the motor trade and fleet industry.
He said: "I am both humbled and excited that Marc and Lee have asked me to join the board of KeyFleet as sales director. We have been on an unbelievable journey over the last years, and I am proud to have been given this opportunity.
"I'm looking forward to working even closer with our great team over the coming years to help our clients and future clients with their company vehicles and assist them in their journey to electrification of their fleet."
Managing director, Marc Mcloughlin, said: "I've known Dave since we were at junior school together and I I'm delighted he has accepted this role with the business after nearly five successful years with us.
"He is one of the best operators and most knowledgeable fleet professionals I have come across and I couldn't be happier to have him as our sales director. Supporting fleets transition to electric vehicles is the next stage of our journey and making sure we have the skills and systems to deliver for our clients is firmly in Daves remit."
::
CBRE's operational real estate team in Manchester has expanded with the appointment of healthcare valuation advisory specialist, Gary Yeardley Touyz, who joins as director.
Gary joins the team from his previous role leading the healthcare valuation and advisory team for the North of England at Cushman & Wakefield. Gary specialises in high value luxury new build care homes, and has previously undertaken valuations in the investment, operational and development markets for both the public and private sector.
He has significant experience in portfolio and individual valuations across the healthcare spectrum, from care and nursing homes for the elderly, to high dependency specialist care facilities for children and young adults. His role at CBRE will involve working with new and existing clients within CBRE's growing healthcare sector, while contributing to the growth of the team and service line.
Shaun Skidmore, senior director at CBRE Manchester, said: "We are pleased to welcome Gary to the growing team at a time when the healthcare sector is experiencing sustained growth. Our Northern OPRE team unites a range of industry specialists and Gary's experience will further enhance our offering."
Gary Yeardley Touyz said: "I am delighted to be joining the team at CBRE. The healthcare sector, being a needs-driven, growing and evolving market, is an exciting place to be and CBRE is at the forefront of the sector with market leading insight and expertise.
"I look forward to working with both new and existing clients in broadening and strengthening CBRE's offering."