North West business briefs: Irwin Mitchell; Castle; Burnley BID; Rdentify; Liverpool Chamber
Media and entertainment lawyers at Irwin Mitchell have advised Manchester-based television production company, Saffron Cherry Productions, in relation to a new Channel 5 drama called The Madame Blanc Mysteries.
Commissioned for Channel 5 and Acorn TV, the six-part murder mystery is written by Sally Lindsay and Sue Vincent. The series premiered on Saturday, October 16, and stream on Acorn TV in the United States, Canada, Latin America, Australia, New Zealand, Portugal and Spain.
The Madame Blanc Mysteries follows Jean White, played by Sally Lindsay, a renowned and respected antiques dealer, running a successful business in leafy Cheshire with her husband, Rory. The opening episode begins as Jean learns that Rory has suddenly died, leaving her nearly penniless. Jean relocates to their one remaining asset – a cottage in French antiques hub Saint Victoire – and begins investigating Rory's mysterious death.
The cast includes British sitcom legends Robin Asquith and Sue Holderness, along with Alex Gaumond and comedian and star of Phoenix Nights, Steve Edge. Irwin Mitchell provided specialist commercial legal advice in relation to this co-production with Clapperboard Studios Limited.
Laura Harper, partner at Irwin Mitchell and national media and entertainment sector lead, said: "This is a super series and a great project for our team to be involved with. We are very proud to work with Caroline Roberts-Cherry and all at Saffron Cherry Productions to support the co-production with Clapperboard."
Last year the team at Irwin Mitchell was engaged as production lawyers by Saffron Cherry on the highly acclaimed TV children's programme, The World According to Grandpa which was commissioned by Channel 5 Milkshake! and S4C and supported by the BFI's Young Audiences Content Fund.
::
Dean Currall, chief executive of Liverpool-based marketing agency, Castle, has been accepted into the Forbes Business Council, the foremost growth and networking organisation for successful business owners and leaders worldwide.
Dean was vetted and selected by a review committee based on the depth and diversity of his experience. Criteria for acceptance include a track record of successfully impacting business growth metrics, as well as personal and professional achievements and honours. Dean is the founder of several multimillion-pound businesses, including Castle, which has grown substantially over the past year, more than trebling in size throughout the pandemic.
This has made Castle one of the largest marketing agencies in the North West, working with clients across a range of sectors. In the past five years, Castle has been responsible for generating more than £140m in revenue for its clients.
Scott Gerber, founder of Forbes Councils, the collective that includes Forbes Business Council, said: "We are delighted to welcome Dean into the community. Our mission with Forbes Councils is to bring together proven leaders from every industry, creating a curated, social capital-driven network that helps every member grow professionally and make an even greater impact on the business world."
As an accepted member of the Council, Dean has access to a variety of exclusive opportunities designed to help him reach peak professional influence. He will connect and collaborate with other respected local leaders in a private forum and at members-only events. Dean will also be invited to work with a professional editorial team to share his expert insights in original business articles on Forbes.com, and to contribute to published Q&A panels alongside other experts. He said: "I'm really excited to be able to offer insightful content surrounding marketing, business development and share with others some of the unique tactics I've learnt over the years."
::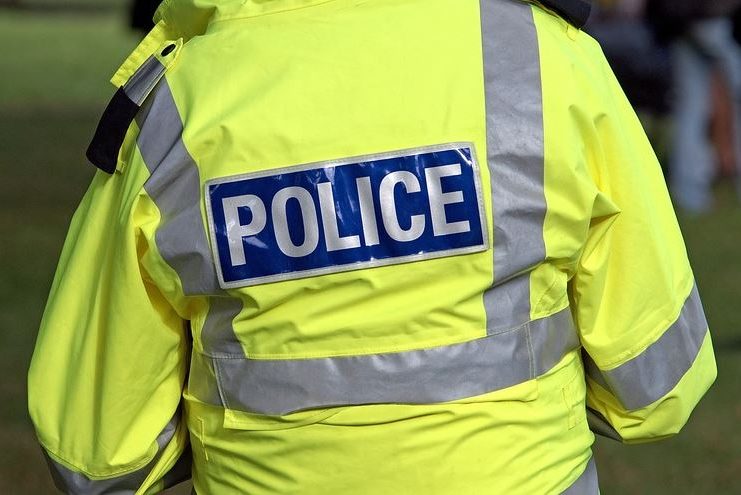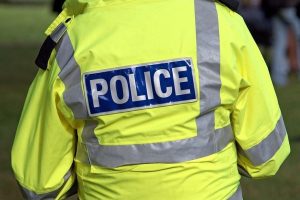 Burnley Business Improvement District (BID) has teamed up with Lancashire Police to add to the feeling of safety people experience when visiting the town in the evening. It has purchased 500 anti-spiking kits and 500 personal alarms which the police will carry a stock of when patrolling Burnley.
Anybody who has any safety concerns, or is interested in getting hold of one of the kits or alarms, can simply approach a PC or PCSO in Burnley town centre and request one. The purpose of the anti-spiking kits is to prevent pills and illicit substances being slipped into drinks, while the personal alarms can be used to create a distraction or draw the attention of others by emitting a loud siren noise coupled with emergency lighting.
This initiative, delivered by the Burnley BID team in partnership with Lancashire Police, is part of the organisation's goal to create a safer and more secure town centre, both night and day, as outlined under theme three of the BID business plan. It also helps towards the BID's endeavours of achieving Purple Flag status in Burnley, an accreditation that allows members of the public to identify town and city centres that offer an entertaining, diverse, safe and enjoyable night out.
Burnley BID project manager, Andrew Dean, said: "We want everybody who comes into Burnley to feel safe and at ease and to ultimately have a great time. That's why we've worked together with Lancashire Police to help people access that extra layer of security and peace of mind should they feel they want it. We're looking forward to working with the police on other initiatives going forward to benefit Burnley."
PC Paul Marsden said: "This is a great example of how town centre organisations can work together to deliver positive projects to improve the visitor experience. I would urge anyone in Burnley to approach me or a member of our team if they would like to know more about the kits or alarms and pick one up."
::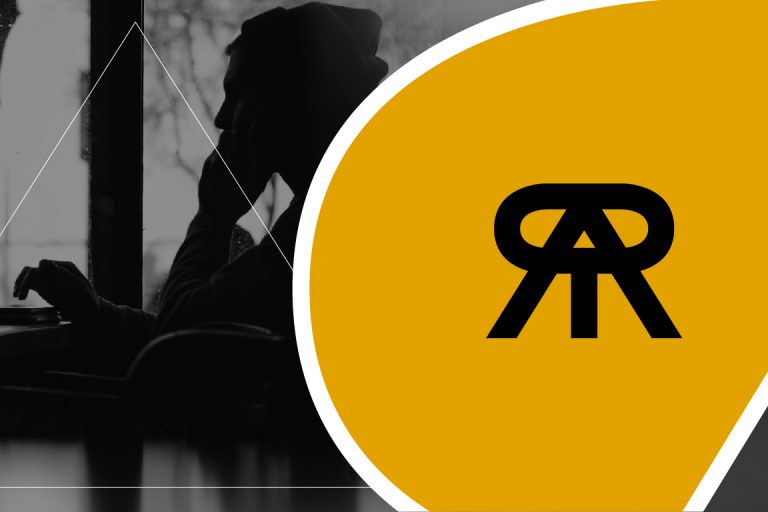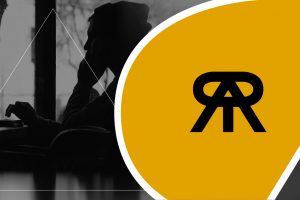 Manchester-based innovative software and technology pioneer, Rdentify, has launched a new technology designed to detect vulnerability sentiment and allow for more responsible gambling.
Following a year of isolation, loneliness and heightened screen time for many, online gambling and casino searches hit an all time high during the pandemic, hence the growing reliance and demand for a software that can help safeguard the vulnerable. With a desire to champion consumer welfare, Rdentify offers a solution which utilises natural language processing to identify the signs of vulnerable customers in real time during live chat and email correspondence. This enables gambling firms to safeguard potential customers that are vulnerable and immediately protect them, as well as the reputation of their firm.
Daniel Brookes, CEO and founder of Rdentify, said: "Having worked within the e-gaming and technology sectors for several years, I spotted a gap in the market, whereby businesses could deploy improved technology compliance and safeguarding systems to protect their business. Therefore, Rdentify was born out of the need to shield vulnerable consumers.
"Rdentify can make a huge difference to the lives of many customers. After all, we've all experienced difficult times, particularly during the last year, therefore, we'd hope that businesses selling us products such as online gambling have ways to monitor vulnerability, so we don't make catastrophic mistakes. It's been a technological breakthrough and milestone to get to where we are today. It's also testament to the speed we have gained new clients as to just how much our software can assist businesses and protect their customers."
Turnkey gaming solutions provider, Mobinc, has partnered with Rdentify and integrated the technology bringing about advanced customer risk analysis software, protection to players and avoidance of financial penalties. Sergei Belikov, compliance director at Mobile Incorporated, said: "Mobinc.com is looking to redefine the online casino experience by investing heavily in a technology first approach, and Rdentify's innovative solution perfectly complements this strategy. We are very excited about this new partnership with Rdentify, as we work together to help protect our customers."
::
Liverpool Chamber has launched an ambitious new project aimed at helping charities and community organisations to develop new relationships with its members.
The scheme will create pathways for third sector organisations to engage with businesses across a range of sectors, showcasing their missions and seeking support for awareness and fundraising campaigns. It will also involve a new multiplatform campaign encouraging chamber members to partner with a charity and educating them on ways to enhance their social impact and return on investment.
Charities will receive access to all events covered by a standard Liverpool Chamber membership, including monthly strategy events and Well Connected, which will each feature a dedicated charity speaking slot. Two Charity Sector Showcase events will be held each year, bringing together charity representatives and corporate partners interested in the third sector, as well as presentations by local and national funders and potential corporate partners on their aims and objectives in recruiting charity partners.
The scheme is launched as the chamber announces its own new charity partners – Clatterbridge Cancer Charity and Everton in the Community – with the aim of raising significant funds for a joint project. Lesley Beattie, director of development at Everton in the Community, said: "We pride ourselves on building long term strategic partnerships with companies, individuals and foundations alike. We are very grateful to the chamber for its support which will enable us to continue our life changing and life saving work whilst helping to meet their own long-term objectives."
Danielle Carney, corporate partnerships manager at Clatterbridge Cancer Charity, said: "We are so excited to be working with Liverpool Chamber and its members and we can't thank them enough for choosing Clatterbridge as one of their partner charities for this year. After such a challenging 18 months, it's lovely to still have the support of local organisations such as Liverpool Chamber and we hope many more will join us on our mission to provide the very best in cancer care and treatment right here in our region."