Near-Life takes next generation video platform to the US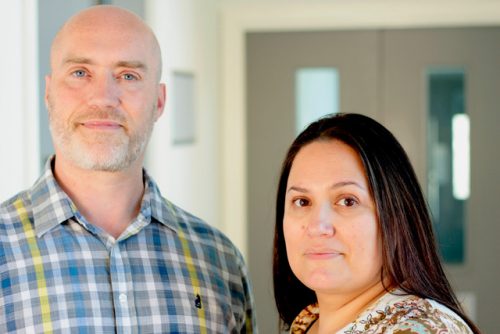 X

Register for free to receive latest news stories direct to your inbox
Register
North West edtech business Near-Life is launching a next generation video platform at this year's DevLearn which takes place in Las Vegas as the business looks to growth in global markets.
With investment from the UK's innovation agency, Innovate UK, Near-Life has developed an interactive video authoring tool, CREATOR+, which is "set to transform the future of L&D," the company said.
According to recent figures from International Data Corporation (IDC), commercial investment in the use of VR in training is set to be a $4.1bn market by 2024 as enterprises focus on knowledge capture and transfer initiatives.
The platform allows users to make immersive video, VR and gamified content to create bespoke, engaging learning experiences that deliver a long-term impact.
The technology is already supporting the work of organisations such as Greater Manchester Police and the World Health Organisation (WHO).
The event which takes place 20-22 October at The Mirage Hotel will connect L&D professionals with emerging technology and tools that will shape the future of learning for their organisations.
Near-Life CEO, Mike Todd said: "Our CREATOR+ launch takes immersive content creation to the next level, putting the power into the hands of our users. We've seen the huge impact VR and gamified content can have on ensuring learning is engaging and memorable.
"The most remarkable point of difference is how accessible this cutting-edge technology is – in terms of usability and cost. For the first time, organisations can develop their own near-to-life training scenarios with no coding skills required. Users are effectively creating their own interactive games and with our latest innovations, they're able to assess the effectiveness with feedback and data insights from learners."
CREATOR+ allows access to an advanced layer of authoring capabilities with the ability to set rules around achievements and conditions that will allow for more sophisticated game play, as well as creating surveys for individual feedback.
Learners can access features such as a notebook and inventory to support more effective learning. It's also possible to access rich data, which provides a level of reporting and insight for how learners are interacting with content and its subsequent impact.
Geseth Garcia, co-founder at Near-Life added: "The pace of digital transformation over the past 20 months has accelerated the adoption of new learning technologies.
"We're delighted to be sponsoring DevLearn and launching new tools that will democratise this type of technology for learning and mean VR is accessible to all."