Connectivity and data the key to future cities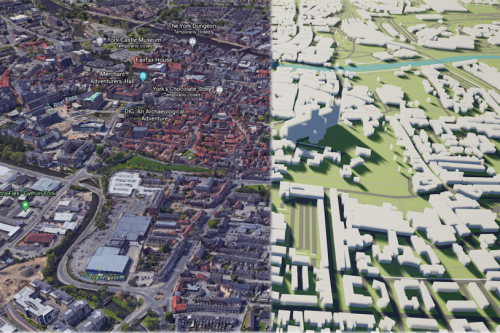 Cities are constantly evolving but how is the rate of technological advancement and a pandemic impacting the future of our urban environments? This was the question at the heart of "The city of the future – revolutionising the urban landscape" session at Disruptors North sponsored by WeLink Communications and Ribble Cycles.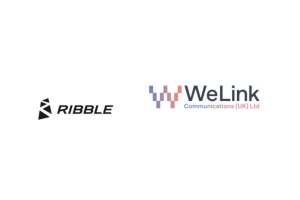 The panel session hosted by Yorkshire editor, Ben Ormsby started with a discussion about how digital twins are creating an opportunity to rethink how urban centres across the world function.
Dr David McKee, CEO and founder of Slingshot Simulations and co-chair of the Digital Twin Consortium's technology, terminology and taxonomy working group, started by explaining what we mean by a digital twin.
"A digital twin is a virtual representation of real world entities and processes that are synchronised at a specified frequency and fidelity."
He emphasised that the key with a digital twin is that it represents something in the real world but that thing doesn't have to be a physical item it could be a process. He also added that the real key is the synchronisation with the real world – which he explained is the twin getting data from the real world, from sensors etc.
It's this synchronisation which enables digital twins to support decision making to enact change and shape the real world.
McKee added that to date Digital Twins are already being utilised within urban development, he cited a recent project across Leeds, York and Hull which saw Slingshot develop 3D models of the areas which include mobility and transport and air quality information.
However, he added what this project actually resulted in – "an outcome which is not what we were planning" – was that is showed there wasn't enough data to answer some of the transport questions. This he said in turn has led to the digital twin actually guiding an iteration of data collection so the model can become more capable of guiding future decision making.
Ormsby was later joined by additional panellists; Edmund Barrett, senior business development manager with Tuya Smart Eurasia – a Chinese technology firm that has been working with the University of Leeds and others on smart cities; Stephen Muldowney, business development manager at WeLink Communications UK, a Harrogate-based communications firm, Ralph Varcoe , chief growth officer at Connexin, and Fraser Hamilton, head of commercial at Ribble Cycles.
Together with McKee, the panel considered how the growth of technology within cities can help tackle global issues such as climate change.
Muldowney built on earlier comments by McKee to say that there are two crucial parts to how technology will shape the future of cities, the first is "ubiquitous and pervasive connectivity", which in turn enables the second which is to gather data that enables people to make better informed decisions around smart and green technology.
Varcoe similarly echoed earlier comments but highlighted as would be discussed in later sessions on data that gathering the data is not enough, the value can be added in the platforms which can correlate the huge amounts of data and then enable an action.
He later highlighted how Connexin has been championing sensor technology within waste bins in Sheffield to enable only the bins that need emptying to be collected, which offers both an environmental and productivity benefit.
For Hamilton the issue of connectivity is one as a direct to consumer which Ribble Cycles has been working on for a number of years. He cited that most leisure riders will already record and track their data whether it by a smartphone or other device like a bike computer. However he explained the biggest challenges come with connectivity the first is "around standards and unifying those standards" but the second is that according to the World Economic Forum only 54% of the world is connected, which he highlighted is one of the "biggest barriers to moving at pace".
Picking up on the challenge around unifying standards, Barrett noted that "smart cities is going to be a bit of a free for all", with some aspects run by local government and some more privately backed but he said this will naturally result in "a consolidation of platforms and technologies which can be more collaborative". He added that it is through collaboration and the wider collective of businesses and organisations working on the challenges cities face that problems will be resolved, not least because as the technology become more ubiquitous it will become cheaper and therefore more economically viable.
The session closed with some predictions with each panellist asked about what the future will mean for the city.
For Hamilton he noted that the future will see "mass transit change dramatically", with streets looking different in terms of the space and how that space is used. He added that as witnessed as a result of the pandemic and the shift to more hybrid working patterns traditional office space may be less relevant within city centres so he predicted more housing and more green spaces. But he added the real changes will be like an iceberg and under the service and it won't be visible to the average consumer on the street.
Barrett picked up on this point and said he expects the way people travel through cities to be transformed some of which won't be owned by individuals but will in fact be based on a sharing model and will require better connectivity, which combined with data will enables
"straightforward, intuitive user experience. for the users of these technologies but also definitely enriches their lives".
Data came to the fore in the response of both McKee and Varcoe. McKee emphasised that cities will be based on "data driven communities" which make the most of smart systems to better enable residents to make more informed decisions about their lifestyles. Varcoe noted that in addition to the community model it will be about further integration and bringing different elements together to enable technology to allow for services to be provided to people from the beginning of life through to the end of life and everything in between.
However, Muldowney perhaps however gave the most ambitious answer, suggesting that the future will be without a smartphone. He noted that the device which has spearheaded consumer adoption of technology over the last decade and half, will be gone and that within 20 years it will be replaced by a number of different devices.
Ultimately the discussion highlighted that the future of cities will be shaped not just by the planners and developers but by data and connectivity as we look to create spaces that are not just bigger and better but in fact smarter and able to respond to issues on both a macro and micro level.
--- The Disruptors North conference is a free one day event brought to you by TheBusinessDesk.com alongside headline sponsors Deloitte, Clarion, UKFast and Quba which set the challenge for businesses to pick a side and decide whether to be the disruptor or the disrupted.
The virtual conference is also being sponsored by Nexus, Curveblock, Stickyeyes, Northern Powerhouse Investment Fund, WeLink and Ribble Cycles. It showcased the businesses already leading the charge and innovating from the north and the next generation of entrepreneurs and companies that are aiming to transform the regional, national and global economy.