North West Business Briefs: Kingsway Finance; Abbey Logistics; Mersey Tunnels; Landwood Group; Convex Capital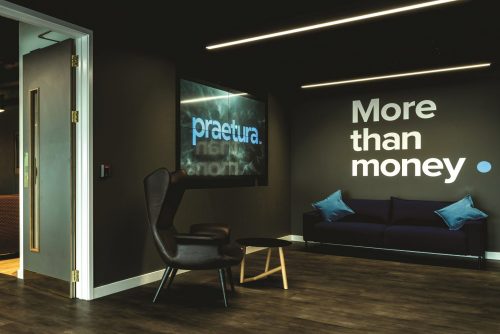 The Manchester-based Praetura Group has announced that Kingsway Finance has been accredited as a new lender for the Recovery Loan Scheme (RLS) by the British Business Bank.
Delivered through British Business Bank accredited lenders, RLS is designed to support the continued provision of finance to UK smaller businesses (SMEs) as they recover and grow following the COVID-19 pandemic. RLS funds can be used for any legitimate business purpose including managing cashflow, investment and growth, and is designed for businesses that can afford to take out additional finance for these purposes.
Group company Kingsway Finance will be offering RLS term loan funding from £25,001 to £250,000 over two to five years, with no personal guarantees required.
Peadar O Reilly, chief executive of Praetura Asset Finance Group, said: "Following on from the success of the number of SMEs Kingsway's CBILS funding facilities were able to assist, it is important that we keep striving to offer businesses access to the most suitable funding for their specific circumstances. Through our accreditation to the Recovery Loan Scheme, the Praetura Asset Finance Group is once again able to enhance the range of funding facilities in the group's portfolio for small and medium-sized businesses."
Applications for the new Recovery Loan Scheme facilities will be opened to both new and existing SME customers of Kingsway Finance via referrals from a select panel of approved broker and intermediary partners. A key aim of the Recovery Loan Scheme is to improve the terms on offer to SMEs, but if a lender can offer the choice of a commercial loan on better terms, without requiring the guarantee provided by RLS, they should do so.
Mike Day, sales director at Kingsway Finance, said: "At Kingsway we have a long history of supporting the borrowing requirements of the UK SME market. Now, as an accredited non-bank lender under the Government-backed RLS initiative, we look forward to providing qualifying businesses with the much needed support they require to recover, strengthen, develop and diversify, via our panel of selected intermediaries."
::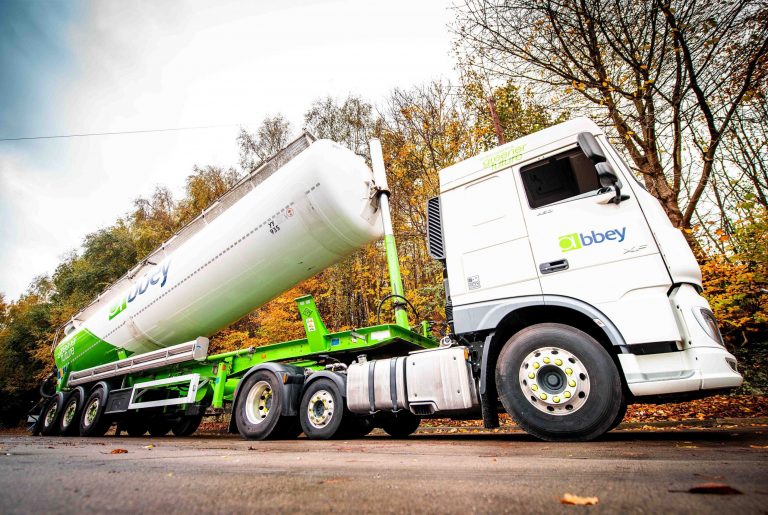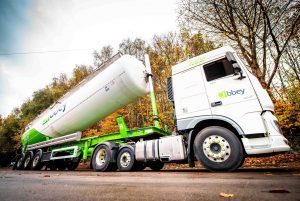 Wirral-based road tanker and logistics company Abbey Logistics has extended its partnership with Viridor, one of the UK's leading recycling, and waste management companies. Last year, the two firms began working together through Abbey's bag to bulk facility where Abbey provided reformatting and bulk transport services for recycled polymers from Viridor's Skelmersdale facility.
Since then, the partnership has worked together to develop a transport and reformatting solution for Viridor's new cutting edge Resource Recovery Centre in Avonmouth, which, once fully operational, will become the UK's largest multi-polymer facility.
Viridor's Avonmouth site plays a key role in the company's decarbonisation strategy, which will see the company reach net zero by 2040. The facility expects to produce around 60,000 tonnes of recycled polymers per year using locally sourced, recyclable plastic which will create high quality recycled polymer granules that can be directly substituted for virgin material in the manufacturing of many new plastic products and packaging.
Abbey's role with the new site is to provide all transport services for the recycled polymers. This includes moving the products in bulk bags for storage and reformatting at the warehousing facility on the Wirral, and loading dedicated road tankers at Viridor's site in Avonmouth for onward delivery to customers throughout the UK and Europe. Abbey says it is looking to increase capacity at the Wirral site with additional warehouse space that could double the amount of stock that can be held for customers.
John Abbott, Abbey Logistics operations manager, said: "Since we began working with Viridor we have built a great working relationship and demonstrated our ability to support them and their customers. This latest contract signals our commitment to the recycled polymers market and supporting customers with bespoke design, build and operate contracts, constructed with pace and a deep knowledge of the products handled. The facilities we have on the Wirral, together with the expertise of our teams working in our bag to bulk operations, has enabled us to grow this area of the business very quickly."
::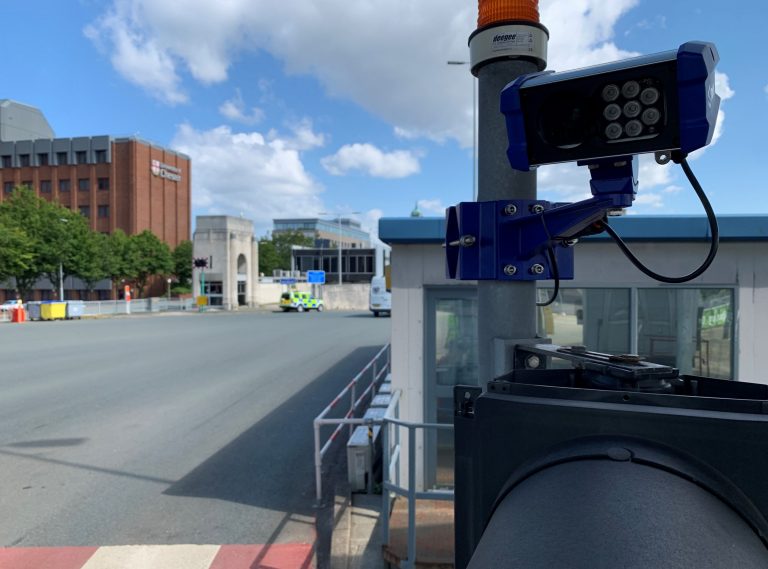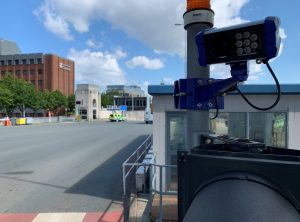 Video technology is being introduced on Wednesday, November 3, at both Mersey Tunnels with the launch of a new £850,000 pre-payment system. The new system is called 'T-FLOW' and will replace the current Fast Tag account system used at the Queensway (Birkenhead) and Kingsway (Wallasey) tunnels, modernising the way tunnel users can pre-pay for their journeys.
Work has been carried out over the past few months to install automatic number place recognition (ANPR) cameras in all toll lanes at both tunnels. These cameras will read vehicle number plates and activate the payment process if they are registered to an account. Once payment has been approved, the barrier will rise.
Cllr Liam Robinson, transport and air quality portfolio holder for the Liverpool City Region Combined Authority, said: "The new video-tolling system is another example of the continued investment that the combined authority is making in both of our Mersey Tunnels. With over 70,000 journeys a day, the tunnels are critical to the social and economic wellbeing of our region, so continued investment is needed to keep them running both efficiently and safely. Introducing this cutting edge technology that delivers real benefits is part of our wider vision to make transport services easier and more convenient for people to use.
"The tunnels discount scheme introduced by the Metro Mayor in 2019, is still the cheapest and most convenient way to pay for journeys, and we would urge those who have not yet registered for an account to do so and receive these benefits."
Initially, only new customers will be added to the T-FLOW system and they will be able to use the system within 30 minutes after registering, having previously had to wait for a Fast Tag device to arrive in the post. To allow for a smooth transition period, existing Fast Tag users can continue to use their tags as normal. They will be contacted directly to discuss transferring to T-FLOW over the coming months. Cash and contactless payments will still be available for tunnel users who prefer to pay for their crossing this way.
::
Landwood Group, the Manchester-based property and asset experts, has strengthened its commitment to sweeping away barriers to female progression within the property sector by implementing a new menopause policy. The approach sees menopause formally classified as a health condition – with those experiencing its symptoms entitled to identical rights and support of anyone suffering from illness.
The policy, based on guidelines from the Chartered Institute of Personnel And Development, will give employees the right to propose changes to their working conditions to support their specific needs, such as updated hours and location. It comes as Landwood says it continues to outpace the industry in terms of inclusivity, by having a 50/50 gender split among both its four executive directors and the six directors of its four service lines.
Executive director, Anna Main, said: "The property industry has long had a reputation for not being particularly female-friendly, and for good reason. Too many women find themselves forced to turn their back on the sector as a result of inflexible policies and working practices that are stuck in the dark ages.
"At Landwood we're committed to nurturing and retaining the very best talent in the industry. Implementing our new menopause policy is just one of the ways we can continue to demonstrate how seriously we are striving to set new standards for inclusivity."
The menopause policy is the latest measures Landwood has introduced to reduce the barriers that can prevent women progressing within the property industry. It follows the introduction of a flexible working policy to allow parents to both set their own hours and location of work to fit around childcare commitments. Group managing director, Mark Bailey, said: "At Landwood, we are immensely proud to be so far ahead of many property businesses by having women make up a third of the senior leadership team in total. And we remain determined to keep refining our policies and practices in order for us to remain a stand-out example to others in the industry."
::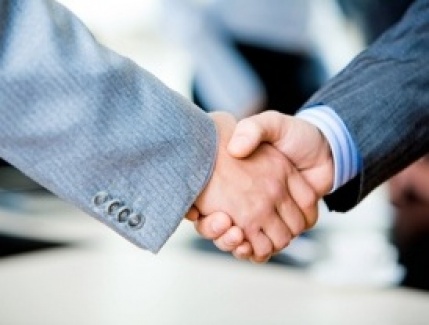 Manchester-based M&A advisors, Convex Capital, has advised Mid-Wales toys firm, Outdoor Toys, on its acquisition by German group A-Z Gartenhaus GmbH, in a deal which saw 3i Group invest €56m-worth of capital.
The Convex team was led by Chris Froggatt and included Tom Campbell, Olly Hennessy and James Edge. Mills & Reeve provided legal advice to the shareholders, Chris Ross and Vicky Protano, and Pareto Tax & Wealth's Tony Woolley provided tax advice to the shareholders.
Founded in 2006 by James Owen, Outdoor Toys is among the largest outdoor garden toys specialists in the UK. The company offers more than 1,000 products and specialises in modular toys, including swing sets, slides and climbing frames, as well as ride-on toys, trampolines, sandpits and accessories. The company operates a vertically integrated value chain with its own product design, UK manufacturing, customer service, dedicated logistics fleet and direct online sales to customers through its own website as well as online marketplaces.
Outdoor Toys is known for its comprehensive customer service and strong customer satisfaction, with a reputation for quality. The company has delivered sales growth of 70% per annum since 2019 and shipped more than one million items in the past 12 months.
The acquisition is the second for GartenHaus since 3i's investment in September 2020 and follows the addition of Polhus, a leading online retailer of garden houses and related products based in Scandinavia, in late 2020. Based on the strong organic performance of GartenHaus, as well as the two strategic acquisitions, total EBITDA of the group has tripled since 3i´s original investment.