North West lawyers praised in latest professional rankings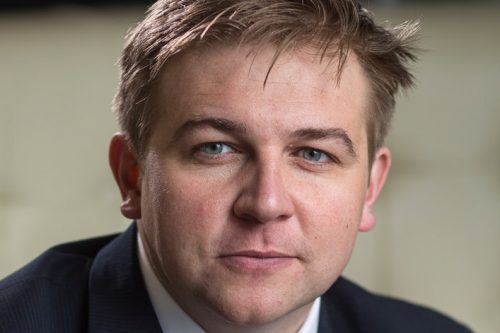 Manchester-based Hall Brown Family Law has secured top status in the North West in the latest prestigious ranking for family lawyers.
Five of the firm's partners have been named as Leading Individuals following research by Chambers and Partners, more than any other family law specialist in the region.
Along with managing partner James Brown and senior partner Sam Hall, Andrew Newbury is included as a Band One matrimonial lawyer. Colleagues Beth Wilkins and Mike Devlin are featured as Senior Statespeople.
In addition, Alison Fernandes, who heads up Hall Brown's operations in Sheffield, makes Band One, while colleagues in the firm's London office – Izzy Walsh and Catherine Bell – have also been singled out for praise.
Mr Hall said that the Chambers classification underlined the depth of talent which Hall Brown had succeeded in drawing together: "We count ourselves extremely fortunate to have gathered immensely skilled and very capable individuals right throughout the firm.
"As Chambers itself has pointed out, every single lawyer in our team has been recruited from other leading family law practices, something which means that every appointment that we make enhances our ability to provide clients with the very best support possible."
He added: "To have the abilities of colleagues in all of our offices highlighted is reward for their efforts, but is also an indication of the great contributions made by those who work with them."
Chambers and Partners produces rankings across a variety of disciplines in 200 jurisdictions across the world.
The guide is generally believed to be one of the most important due to its being compiled by the largest research team for any list of its kind and based on interviews with peers and clients.
Chambers acknowledges that Hall Brown has "five of the best known and most highly regarded matrimonial lawyers" in the North West and "the highest number of ranked individuals in one firm" in the region.
One testimonial notes that the firm is "the best in the Manchester area", while another has described Hall Brown as "responsive, quick and don't let anything rest".
Mr Brown – who was recently named Professional Services Leader in The BusinessDesk.com's North West Leadership Awards – is recognised as being "formidable", while his co-founder, Mr Hall, is identified for being "technically gifted" and Mr Newbury is considered "unparalleled".
Chambers says that Mr Devlin "enjoys a longstanding reputation for his family law work" and Mrs Wilkins "remains an esteemed figure in the Manchester family market.
It means that Hall Brown has now completed a unique North West double, having also had more partners named in another highly-regarded law ranking compiled by Legal 500, than any other family law specialist in the North West.
That is a feat repeated by Ms Fernandes, who follows her inclusion in Legal 500's top tier of family practitioners by being named as a Band One lawyer by Chambers and Partners.
Chambers rates her as "fantastic – prompt, approachable" only a year after she joined Hall Brown to head up its office in the centre of Sheffield.
Ms Fernandes has since outlined how the firm had seen an expansion in staff numbers as well as a "dramatic" rise in caseload from across Yorkshire and the rest of the UK.
Her counterpart at Hall Brown's London office, Izzy Walsh, is highlighted as an 'Up and Coming' family lawyer who is prepared to "roll her sleeves up and get stuck in" on behalf of clients.
Chambers also details how Ms Walsh's London colleague, consultant Catherine Bell, is not only "pragmatic and collaborative" but "fights on fearlessly" for clients.
Earlier this year, Hall Brown, which employs 49 people, including 37 of whom are fee earners, announced that its turnover had increased from £4.1m to £5.2m over the previous 12 months.
Meanwhile, Greater Manchester-based legal firm Slater Heelis has achieved industry honours for the 11th year in a row, with six of the firm's specialists given recognition in Chambers UK 2022.
Slater Heelis' corporate team retained its prestigious Band 2 ranking for a third year. The department is headed up by partner Simon Wallwork, who was individually recognised, achieving Band 2 status for the sixth year running.
The high performance of the firm's family team was also acknowledged with a Band 2 ranking for the fourth year in a row, with solicitors Kim Aucott, Mark Heptinstall, Phillip Rhodes and Patricia Robinson all individually recognised.
There was further recognition for Ken Salmon who is consultant in Slater Heelis's construction team – he was awarded the title "Senior Statesperson" for the seventh consecutive year to reflect his performance as one of the North West's top ranking lawyers.
Chris Bishop, managing partner, said: "We are delighted that the performance and expertise of our solicitors and departments has been recognised for the 11th year running in the Chambers Rankings. It is a huge achievement that provides our clients with more confidence and cements our reputation as leading law professionals in the North West.
"We are a strong advocate of ongoing improvement and it is incredibly rewarding to see evidence of this reflected in the Chambers Rankings."
Head of the family team, Mark Heptinstall said: "This national recognition for our family team is further testament to its strength and depth and reflects our excellent reputation.
"Just over a year ago, we launched our international family law team covering cases such as international abduction, and this summer we have made a number of key hires to help us continue to grow our offering as a leading North West firm."
North West law firm, Woodcocks Haworth and Nuttall Solicitors, has also received national praise for the second time in as many months.
The eight-office Greater Manchester and Lancashire law firm has been ranked by Chambers and Partners, featuring the firm in the North West Real Estate Litigation category with director, Daniel Long, also ranked as an individual.
WHN's real estate litigation team was particularly praised for its adept work at representing clients in contentious lease renewal proceedings in the retail sector, and assisting with dilapidations claims, service charge disputes and insolvency-related matters. Chambers singled out the firm's work with housebuilder, McDermott Homes, as particularly notable.
Daniel Long, who is head of commercial at the firm, was praised for being a "pragmatic and focused lawyer" and providing a "supportive and reassuring presence on cases".
Through interviews, clients complimented the firm's "meticulous and effective" approach with one interviewee describing WHN Solicitors as a "very good firm, with solicitors who are approachable and reasonable".
The Chambers ranking comes three weeks after WHN saw its commercial litigation and corporate and commercial law teams secure a place in the 2022 edition of Legal 500.
Daniel Long said: "The Chambers ranking is really important to us as it is based on independent research and feedback from clients. The team is extremely grateful that our clients have taken time out of their busy schedules to share their views.
"Client relationships and teamwork are at the heart of our business and along with our recent Legal 500 ranking, the Chambers ranking gives us a strong benchmark to how we are performing in these areas."
He added: "This is a team effort and I must thank everyone for their contribution to the firm over the past 12 months, especially Eleanor Longworth, who is a key associate in the real estate litigation team and whose hard work and unwavering dedication for service excellence and providing our clients with the best possible legal outcomes has made this ranking possible."
WHN Solicitors employs 110 staff across Lancashire and Greater Manchester and has offices in Accrington, Bacup, Bury, Blackburn, Clitheroe, Haslingden, Great Harwood and Rawtenstall. It advises businesses, individuals and families on a full range of legal matters.
Michael Shroot, CEO at WHN Solicitors, said: "The whole firm is proud of the real estate litigation team which continues to go from strength to strength under the leadership of Daniel Long. I would like to thank our clients for their contribution to our ranking. Having such strong feedback is testament to the hard work of the whole team."
Manchester law firm Clarke Willmott has received top rankings in the recently released 2022 Chambers and Partners legal directory.
The Manchester office achieved a Band 1 ranking for its intellectual property work, an improvement on last year's Band 2 ranking. It is now rated as Band 1 in both major international legal directories. The North West social housing team achieved a Band 3 ranking, maintaining last year's position.
Additionally, 11 of its lawyers were individually recognised including head of the Manchester office Roy Crozier, who achieved Band 1 status for his work in intellectual property. Other lawyers achieved Band 2, 3 and 4 rankings as well as 'associate to watch' and 'up and coming' rankings.
Nationally, the firm ranked in 32 practice areas across its regional offices, six of which are top Band 1 rankings.
Clarke Willmott also received an impressive 71 recommendations for individual lawyers with 11 achieving a Band 1 rating.
Chief executive, Stephen Rosser, who was named 'Eminent Practitioner', said: "Once again we are delighted with this year's Chambers and Partners rankings.
"To rank in 32 specialist practise areas with an incredible 71 of our people receiving recommendations is a great achievement and coming hot on the heels of our equally impressive Legal 500 results indicates the strength of our firm as a whole.
"Most encouraging, was the excellent testimonials from our clients who are quoted in the guide and can attest, first hand, to the service we provide. Top tier ratings are a great recognition of quality."
He added: "In Manchester, the intellectual property team ranked highly, improving on previous results and several lawyers were named individually.
"The results reflect the time we invest in developing relationships with our clients, our high level of service and our straightforward approach."