North West business briefs: enee.io; Electricity North West; Aurora; Start Up Huddle Oldham; Courtney Group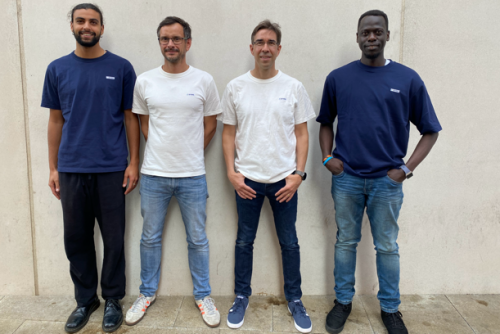 Manchester-based tech start-up enee.io has been awarded a £250,000 grant from Innovate UK's Energy Catalyst 8 competition. The grant forms part of enee.io's current round of fundraising and supports the development of a viable solution to improve access to energy in developing countries by reducing the cost of renewable power systems through improved battery life and performance.
The six-figure grant will enable the firm to further develop and commercialise its pioneering technology providing automated and remote monitoring of industrial battery systems used to provide power for commercial, industrial, and residential users. The securing of this latest grant comes just 12 months on from receiving a £170,000 grant from Innovate UK's Sustainable Innovation Fund.
enee.io's system uses state-of-the-art IoT technologies, data analytics and cloud-based software to constantly and remotely monitor battery health, providing early identification of battery issues and allowing for preventive action to be taken. The remote monitoring system replaces existing monthly or annual technician visits, reducing both operational and capital expenditure, making renewable power more accessible.
This latest grant forms part of enee.io's current fundraising activity supporting its product and commercial development over the next three years. The grant will assist in facilitating the employment of a further four full time employees in software development, data analytics and customer support.
David Smith, founder and CEO, said: "This is a major boost for enee.io. Receiving two rounds of funding from Innovate UK in less than a year is a real show of confidence in a product we believe will have a significant impact on both the future of industrial battery management in the UK and globally, particularly in developing economies. In Africa 450 million people still do not have access to any form of electricity supply. We hope to be able to contribute to bridging that gap by making renewable power more affordable and reliable."
Dr Nicola Lazenby, innovation lead, energy catalyst, at Innovate UK, said: "Through energy catalyst, Innovate UK provides funding to pioneers who are developing solutions that will help to close the energy access gap for millions of people."
::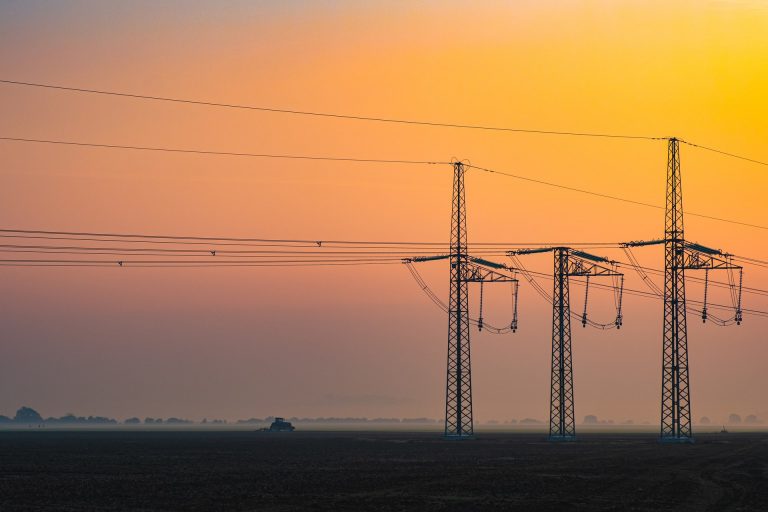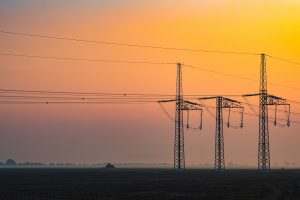 The Electricity North West Group is expanding its support for businesses by launching a new company to support firms in the North East. The Stockport-based group, which also owns the company responsible for operating the power network in the North West, has now launched Electricity North East (Construction & Maintenance) to support customers across Yorkshire, Teesside and Northumberland.
The new business, which is a subsidiary of Electricity North West (Construction & Maintenance), will be based in Middlesbrough and will provide high and low voltage construction and maintenance services to companies that operate their own private high voltage electricity networks.
Jim Hallas, customer solutions director of Electricity North East, said: "We have continued to support businesses outside the North West, and now by launching this dedicated business, this highlights our ambition to develop into a national service provider in the power engineering sector. Many of our existing customers operate nationally and we are keen to grow our services so we can give them the same excellent service across the UK."
"With our expertise and experience of supporting customers across Northern England, we can help them install, expand, refurbish or maintain their networks safely and effectively, so that they can concentrate on running their businesses."
Up until now, Electricity North West (Construction and Maintenance) has supported large industrial and commercial clients across the North East and North Yorkshire with control operation maintenance agreements (COMA) and other high and low voltage construction services, delivered from their operational bases in Stockport and Blackburn. But as its parent group scales to meet growing demand, it has now launched an additional subsidiary committed to the North East.
::
Aurora, a new female-founded creative customer experience agency for the entertainment, gaming and tech industries, has officially launched this week, and already counts a number of global brands among its growing roster of clients.
It was born during lockdown as founders Dawn Paine and Valerie Bounds – both award-winning industry veterans with more than 25 years' experience each in their areas of expertise – decided to launch a new kind of creative agency.
Based in Liverpool, with an office in Toronto, Canada, with an internationally based team, Aurora has adopted a hybrid working model between office and remote. Aurora is a full service creative agency working across insight, strategy and multi-channel activation with strong digital expertise. The intention is to help brands accelerate and think big, while building powerful digital communities and purpose through exceptional, original creative.
Aurora works with a growing portfolio of exciting and cutting-edge brands, including Edge, Lego Ventures, The Official Charts Company, redwigwam and the University of Liverpool. Chief straregy officer and co-founder, Valerie Bounds, said: "We want to work with the best, and most creative talent and we can do that through our collective model – this makes Aurora cost effective and lean. As well as our core creative team we try to bring an eclectic mix of unexpected people for a fresh perspective on each brief – that might mean working with academics, futurists, DJs, sci-fi writers."
Chief executive and co-founder, Dawn Paine, said: "We knew the agency model was broken pre-COVID as were crafting Aurora and then we saw so many of the themes we were exploring being accelerated – almost overnight brands woke up to the fact incredible agencies and creative talent don't need to be in London. And we're very proud to be female founders in a world where, sadly, only one per cent of creative agencies are female founded."
::
Start Up Huddles are part of the Global Entrepreneurship Network and are up and running in more than 50 cities worldwide. Oldham's was launched by Cllr Shoab Akhtar, cabinet member for employment and enterprise, who said: "Whether you've got an idea you want to get off the ground or you're already in business, the Start Up Huddle is here to help.
"So many of our residents have the talent and potential to run their own business. This new group is a chance to surround yourself with like minded people and take those next important steps to support your business to grow and thrive."
Oldham's Start Up Huddle has been launched as a partnership effort from Oldham Enterprise Trust, Action Together, Oldham Library's new Build a Business programme and Fresh Beleaf Integrity CIC – a local social enterprise. At its heart is a community of start-up businesses that engage with, and support, each other. It also aims to put Oldham on the map as part of the Global Entrepreneurship Network – opening up the possibility of working alongside Huddles all over the world.
Oldham Start Up Huddle will meet every month at Oldham Library. It's free to take part and participants can also give a six-minute presentation about their business or project. Each presentation is followed by a short question and answer session where the community provides ideas, connections and feedback their ideas and suggestions.
The next Oldham Start Up Huddle takes place at Oldham Library on Wednesday, November 3, at 4.15pm to 5.30pm. They take place on the first Wednesday of every month.
::
Following a period of steady and significant growth and demand from clients, the Liverpool-based Courtney Group has this month launched its new executive search and head hunting division 'Courtney Executive', led by veteran head hunting expert Peter Hunt who has more than 25 years' experience in senior level executive recruitment in the national and international market. The new arm specialise in senior level appointments in the banking, finance and accounting and legal sectors.
Courtney Recruitment was set up by Elaine Courtney and Stuart Reed to offer a unique, consultative, recruitment service to businesses looking to expand their team or fill existing roles across Liverpool and beyond. Since its inception the company said it has delivered above industry level 97% fill rate for vacancies.
Elaine Courtney said: "Our clients talk to us on a regular basis and as is always the way we work, we listen to them. They have a requirement for senior level appointments and wanting to offer our clients a quality solution launching our new division, Courtney Executive Recruitment, following Peter's appointment as director, is an exciting part of our ongoing growth plans."
Peter Hunt, director of Courtney Executive said: "Elaine and Stuart have demonstrated their desire to provide an excellent service to both clients and candidates alike and I'm delighted to come on board to lead the development of the executive search division as it launches.
"I look forward to getting started and assisting in the appointment of crucial hires in businesses from SMEs to international companies."