Sports nutrition firm secures £600k funding package to fuel e-commerce growth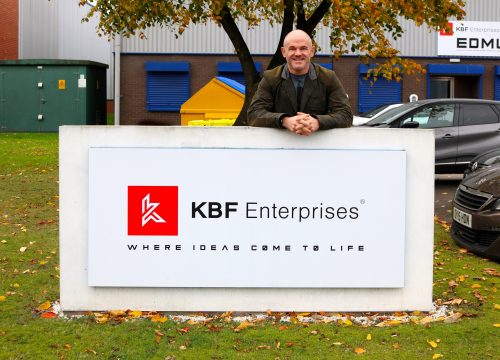 A Manchester-based sports nutrition manufacturer has received a £600,000 funding package to invest in further e-commerce growth.
KBF Enterprises, located in Trafford, secured the funds from NatWest, to develop further online growth and expand its operations from five to seven days per week.
The business will also use the funds to increase operational capacity and recruit an additional five members of staff immediately, with plans for further job creation as the company grows.
KBF Enterprises is a sports nutrition platform, controlling the entire process from research and development, through to manufacturing, marketing and fulfilment. It has more than 300,000 registered customers in 35 countries, with its brands stocked in ASDA, B&M and Tesco Ireland.
The business owns seven unique brands including Warrior and Bodybuilding Warehouse.
COVID-19 restrictions saw a slowdown for some of KBF Enterprises' wholesale customers who saw lower footfall levels in store, however KBF's ecommerce websites grew exponentially – landing it in the Lighting 50 list of the UK's fastest growing websites, with ecommerce growth of 191%.
The ecommerce growth required investing company time and resources into improving the digital platform, additional hiring and staff training.
From this, the business saw 48% turnover growth in the latest financial year, and is on track to achieve sales of £18m in 2021.
Kieran Fisher, KBF Enterprises managing director, said "Our goal is to make KBF Enterprises the most customer-centric health & beauty platform in the world – our platform demonstrated resilience through the pandemic as physical retail slowed, our ecommerce business massively expanded.
"The funding from NatWest has helped us to further expand the business, investing in people, technology and operations to keep pace with the rapid growth we are creating."
Elisse Hamilton, senior relationship manager at NatWest, said: "NatWest and Lombard has worked very closely with KBF Enterprises over the last few years, particularly in supporting the set up of the company's manufacturing arm in the UK.
"We're confident Kieran's ambition will continue to drive the business forward into new markets globally, and I look forward to maintaining a close relationship with the business to support him, and KBF Enterprises, in doing so."