North West deals market stabilises after sharp decline during pandemic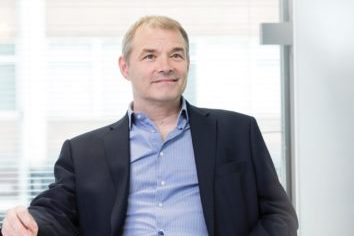 The North West M&A market looks to have stabilised after the sharp decline in volume seen during the pandemic, says the latest Experian M&A Review year-to-date for 2021.
In the first nine months of 2021 there have been a total of 645 transactions, an increase of 30% on last year, with activity normalising in Q2 and Q3 after an exceptionally strong start in the first quarter.
In terms of value there was an increase of almost 32% on a year-on-year basis, with a total so far this year of £12.3bn – the highest Q1-Q3 figure in several years.
This was a result of the increase in the number of large and mega deals, up by 42% and 50%, respectively.
Meanwhile, small transactions have remained relatively stable, increasing to 79 deals from 72 at this point last year, while the mid-market has seen the most improvement in terms of volume, with a 57% increase to 74 transactions.
The North West was the fourth most active region in terms of deal making so far this year, providing 13% of the total volume of UK deals and five per cent of their value.
The largest recorded transaction for the North West so far this year was the public to private £1.1bn investor buyout led by Vista Funds of Blue Prism Group of Warrington, developer of Robotic Process Automation (RPA) software and headed by chief executive, Jason Kingdon.
On the scheme becoming effective, Blue Prism will delist from the AIM market of the London Stock Exchange. The top 10 included another mega deal that saw Californian video games group Electronic Arts acquire Wilmslow-based Playdemic, which develops games for use on social networking sites, from Warner Bros Entertainment.
This transfer from one US parent to another was valued at £1bn in cash, subject to customary purchase price adjustments.
Another transaction of note was the £563m investor buyout led by TDR Capital of Arrow Global Group, a Manchester-based provider of debt purchase and receivables management solutions to mainstream creditors.
During the first nine months of the year the volume of investor buyouts has more than doubled to 24, from 11 in Q1-Q3 2021, while more early stage development capital transactions saw a more modest increase, up to 93 deals from 90.
Meanwhile, acquisitions, the most popular deal type in the North West, saw volume surge from 291 up to 421, representing 65% of all transactions.
The top four sectors in the North West all returned both volume and value growth in terms of M&A activity over the year-to-date.
The leading sector was professional services, which appeared in 173 transactions, valued at £860m, up 28% year-on-year.
The next busiest sector, infocomms, increased in deal volume by 50%, to 153 from 101. Despite fewer transactions than professional services, the overall value from this sector reached £4.3bn.
Perhaps unsurprisingly, as the impacts of the pandemic continue to be felt disproportionately across different industries, one of the few sectors to see a decline in volume was hospitality, where activity fell by 14%.
The volume of transactions funded by private equity rose by 25% from last year and the most prolific investor in these deals was Maven Capital Partners, with nine transactions, primarily into early stage software and healthcase businesses.
Along with an upswing in the amount of cash used to fund North West deals, it emerged that bank debt funded deals increased by 20%. HSBC was the most active debt provider in the North West with five deals valued at £190m, while Santander UK funded four transactions with a total value of £218m.
Gateley was the most active legal adviser in the area with 35 transactions in total, followed by Addleshaw Goddard with 33 and Brabners with 27.
Meanwhile Kirkland & Ellis was top of the rankings in terms of value with more than £1.6bn in assists. K3 Capital claimed the top spot on the financial adviser table with 46 transactions in the North West region; Dow Schofield Watts was second and RSM third, with 31 and 20 transactions, respectively.
The value table was topped by Investec with £1.65bn in total value, with international firm Rothschild second on £1.4bn.
Jane Turner, research manager, Experian MarketIQ, said: "The speed at which mergers and acquisitions activity has bounced back from last year's COVID-related uncertainty – both on a domestic and global level – has been striking, with an improving economic forecast allied with the success of the vaccine rollout helping confidence quickly return to the market.
"In the UK, our latest set of figures paint a positive picture, with deal activity up sharply across a range of metrics. The pandemic has accelerated an existing shift towards digital activities in the economy and the rush to future-proof has driven a rush of tech deals in 2021.
"Meanwhile private equity interest in UK businesses has never been greater, with global investors increasingly positive towards the UK market, and we've seen buyouts surge this year – along with publicly-traded companies taken private from the Stock Exchange in record numbers."