North West business briefs: LCR Combined Authority; Peel Ports; Hotter; Ombudsman Services; Everton FC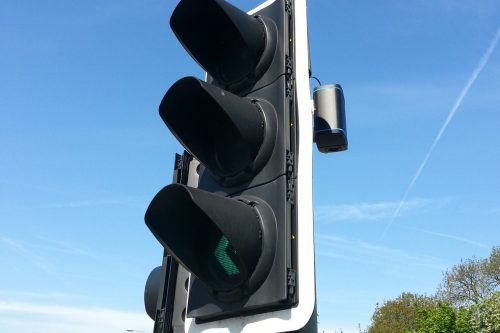 Dozens of pollution sensors are to be installed on key roads across the Liverpool City Region in a bid to cut congestion and protect communities from harmful emissions. The sensors, located on 37 major routes in Halton, Knowsley, Liverpool, Sefton, St Helens and Wirral, will give local authorities access to real time updates on air quality on key roads for the first time.
The technology will also be linked to Urban Traffic Control systems and signals that can be used to manage and divert traffic when pollution reaches elevated levels.
At the most recent meeting of the Liverpool City Region Combined Authority it was agreed that technology company Siemens' Yunex Traffic division, working with partners EarthSense, would be selected to supply, install and maintain the sensors following a competitive tendering process. Funding for the project is being delivered through the region's Transforming Cities Fund.
The sensors, which are set to be installed by spring 2022, are an important part of Metro Mayor Steve Rotheram's plan to deliver a cleaner, more sustainable London-style transport network that will help the Liverpool City Region to meet its ambitious target of becoming net zero carbon by 2040 – a decade ahead of national targets.
Steve Rotheram said: "Air pollution has a really damaging effect on the environment and on people's health. This new technology will allow to monitor air quality along congested routes in real time and enable local councils to reduce congestion.
"Too many journeys across our region are currently taken by car. I'm working to build a modern London-style transport network that will give people a sustainable alternative to the car. It will make using public transport to get around our region cheap, reliable and quick."
::
Peel Ports Group, the second largest port group in the UK, is the latest company to join the North West Hydrogen Alliance (NWHA). The group, which operates the Port of Liverpool and Manchester Ship Canal, has identified a clear role for hydrogen as it looks to minimise its environmental impacts and meet its net zero ambitions.
It is looking at the potential for hydrogen to be used as an alternative fuel source for heavy plant equipment and sees the potential for the Port of Liverpool to be used as a strategic location for trials in hydrogen as a fuel for shipping. Peel Ports' assets in the North West are strategically positioned to take advantage of leading hydrogen and carbon capture project HyNet North West, with the Port of Liverpool potentially becoming a hydrogen distribution hub. HyNet North West has recently been selected by the Government as one of two 'Track One' projects on the UK's Carbon Capture, Usage and Storage (CCUS) cluster sequencing competition.
Martin Olverson, Mersey sales director at Peel Ports Group, said: "As one of the largest port groups in the UK, we understand our responsibility to continuously minimise environmental impacts and see a clear role for hydrogen in the future. We are supportive of the development of strong hydrogen infrastructure, as well as other alternative fuels and associated technology in the North West, and see the Mersey as being a gateway to a low carbon economy. We are pleased to be joining the North West Hydrogen Alliance and making sure the North West has an ambitious programme in this area, opening up opportunities for Peel Ports and our customers to have good access to hydrogen and other low carbon solutions."
Peel Ports Group has also committed to becoming a net zero port operator by 2040, 10 years ahead of the UK Government's national decarbonising targets. The group has unveiled a number of initiatives and investments to help drive a more sustainable agenda and reach the net zero milestone by 2040 across all of its locations in the UK and Ireland.
Mark Whitworth, CEO of Peel Ports, said: "Our ports provide critical infrastructure as the UK's gateways for food, medical, energy and fuel supplies. It is, therefore, important that as a responsible business we incite positive change in the UK's logistics market to tackle climate change. We understand and acknowledge our responsibility to minimising the environmental impact of our operations for the benefit of the planet, while also ensuring the smooth continuation of the supply chain."
::
Hotter, one of the UK's leading footwear brands which is based in Skelmesdale, has opened its first pop-up store in the Trafford Centre as the retailer re-fits an existing high street store as part of its experiential shopping focus.
The business, which sells more than 1.3 million pairs of shoes a year, is continuing to roll out its Retail 2.0 strategy in response to changing high street and consumer needs. Hotter's strategy is to offer bespoke shoe fitting experiences using the latest precision fit technology in-store, online and within its app.
The first of Hotter's high street stores to be redesigned to become more experiential – holding less inventory and maximising expert advice available – is its 1,000 sq ft Solihull store, which will be fully operational in the coming weeks. In addition to opening a pop-up unit in the Trafford Centre, Manchester, over the Christmas period, Hotter has also partnered with nationwide garden centre group, Notcutts, and plans to open digital kiosks in selected locations. Hotter accelerated its digital-first transformation in 2020 and now 90% of all new customers are acquired through its digital channels.
Victoria Betts, chief commercial officer at Hotter, said: "Around 40% of in-store orders are now ordered directly from our warehouse and we expect this to rise with the continuation of our Retail 2.0 strategy. The transformation of our physical store network, alongside opening up pop-up units and garden centre digital kiosks, is about adapting the way we interact with customers as they continually seek more from in-person shopping experiences.
"Change in the retail sector is happening at a phenomenal pace and we're continually innovating and refreshing. This strategy perfectly complements our digital-first approach, which has been embraced by customers and staff, allowing us to deliver high quality products direct to doors and support Hotter's growth even through the coronavirus lockdowns."
::
Warrington based not-for-profit Ombudsman Services partnered with Halton Borough Council to provide a daily packed lunch to children living below the poverty line during the recent half-term week (October 25).
The lunch bags containing a sandwich, crisps, fruit and a drink were prepared by members of Ombudsman Services' 'Fuelling Station' team and distributed to 100 children a day from the hub at the DCBL Stadium Halton, in Widnes.
Ombudsman Services managing director, Simon Palmer, said: "The work of Ombudsman Services centres around improving life for those in challenging circumstances. We're blessed with an amazing catering team in 'The Fuelling Station' and we're really proud to be able to support this local initiative to 'feed the 500' over the half term week. It's a really natural extension of who we are as an organisation."
A spokesman for Halton Borough Council said: "We're really grateful to Ombudsman Services for reaching out to us wanting to support the local community.
"The half term packed lunch initiative was the first of a number of projects we're set to collaborate on. Any other local businesses wanting to support the community are encouraged to get in touch with us."
::
The Turmeric Co will supply Premier League club Everton in a partnership which will also see engagement with the club's fan base. The Turmeric Co, which offers a variety of products, will supply the Everton men's and women's first teams, including regular users Mason Holgate, Tom Davies and Izzy Christiansen.
The collaboration expands on a relationship that has seen Everton purchasing the shots directly for nearly two years, to support their players recovery. Founded by professional footballer Thomas Hal Robson-Kanu, The Turmeric Co also aims to support Everton with education for its supporters, around the benefits of the ingredients. The nutritional shots, which contain active ingredients scientifically proven to have anti-inflammatory, antioxidant and anti-depressant properties, in addition to assisting with weight management and improving skin condition, are now available for Everton supporters to purchase directly.
The Turmeric Co says it is the UK's leading producer of naturally produced turmeric shots, which are used by a number of professional football clubs and elite athletes to enhance their recovery and holistic health. It has spent more than a decade perfecting its range of turmeric shots, using raw turmeric root combined with other fresh ingredients.
Everton men's first team player, Mason Holgate, who played alongside Robson-Kanu at West Bromwich Albion, regularly uses Turmeric Co product, and said: "I'm good friends with Hal and when he told me the benefits, I tried the shots and found they worked. It's something I've used since then because the day after a game, or a heavy training session, when I would normally feel the aches and strains, I find this clears it up. I like the taste and that it's just a quick shot, but it's more about the benefits and it's really a product I enjoy."
The Turmeric Co has recently announced partnerships with a range of other clubs and national governing bodies of sport, including British Gymnastics, Brentford, Crystal Palace Women, St Helens and the English Institute of Sport. Thomas Hal Robson-Kanu said: "It's a great honour to have secured another Premier League partner, in Everton. We are confident that our shots can support performance and aid recovery and we are looking forward to a long and healthy relationship. Through this partnership we aim to achieve much more than supporting the playing squad with their recovery. We also hope to engage with the club's brilliant supporter base, helping to educate and inform them around the importance of natural functional nutrition."