Environmental group announces four latest acquisitions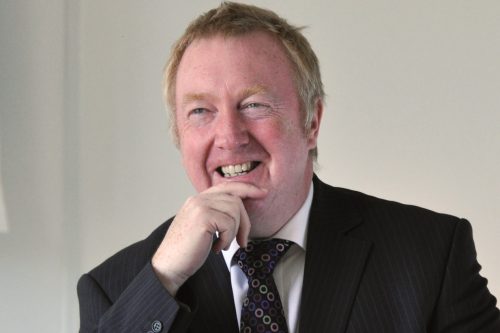 RSK Group Limited, the highly acquisitive Wirral-based integrated environmental, engineering and technical services consultancy, has announced four more acquisitions across the environmental services sector, for an undisclosed sum.
New businesses, Carbon Zero Consulting, Envireau Water, Enviroflow and Streetwise, are the latest in a series of recent acquisitions to the Helsby-based group, affirming its desire to grow and diversify the business to ensure it can support global clients as they work towards achieving the United Nations Sustainable Development Goals.
Rutland-based Carbon Zero Consulting is an expert advice provider in renewable energy, ground source heat pump technology selection, boreholes and groundwater management, and has almost 40 years of experience spanning natural resource, environment and water treatment technology issues.
With the Government's recently published Heat and Buildings Strategy focusing heavily on implementing low carbon heat pumps, this acquisition further strengthens RSK's renewable energy and renewable heating offering, a market area where there will be significant growth in the months and years to come as the UK moves towards net zero emissions.
Envireau Water, whose core services cover industrial and private water supplies, flood risk management and drainage and water treatment amongst others, is very well respected by its private sector clients and expands RSK's hydrogeology and hydrology capabilities.
By joining RSK and collaborating with the existing companies in the group, Envireau Water will continue to deliver its current services while also exploring new opportunities across the public sector.
Specialist waste management company Enviroflow provides investigation, maintenance, and repair of underground drainage assets for local authorities, utilities providers, the Highways Agency and other commercial customers.
The business will bolster RSK's offering in below ground asset management services and will provide many synergistic opportunities in relation to RSK's ongoing growth in civil and structural engineering supporting construction, national infrastructure and other developments requiring below ground asset management services.
Streetwise, which specialises in traffic management services on low and high speed roads, delivers services for key clients including Northern Gas Networks, Amey Utilities and Sunbelt Rentals.
The acquisition improves RSK's position in highways management and enable it to deliver additional work for existing clients. Streetwise will work closely with RSK's businesses, looking for collaboration and cross-selling opportunities.
All businesses will retain their current workforce, leadership, brand, values, strategy and culture, while gaining support and reputation from a much larger parent organisation.
Alan Ryder, founder and CEO of RSK, said: "Today marks another milestone in RSK's timeline and I am excited to welcome Carbon Zero Consulting, Envireau Water, Enviroflow and Streetwise into the group.
"RSK is committed to building a sustainable business which can support clients over the full lifespan of their projects and each of these businesses will certainly help us to do just that. Like the 130 businesses already part of the group, these four businesses are leading lights in their respective fields, they are well respected by clients and are known for consistently delivering to the highest standard."
He added: "Perhaps, even more important, they share the values which guide RSK and because of that, I am confident of a thriving partnership."