NW business briefs: UK Landscapes; The Women's Organisation; Science Industry Partnership; Speedy; GMI Construction

A Cheshire landscaping business which maintains sites nationwide for leading supermarkets and utilities companies has secured a significant investment from Mercia's private equity funds.
UK Landscapes, a family business which founded in 1997, now employs more than 175 staff at its headquarters in Middlewich and regional depots throughout the UK including Leeds, Glasgow, Cardiff, Reading and Harlow. The company serves blue-chip customers such as Asda, John Lewis, Waitrose, Shell, and Santander. The funding will enable it to step up its organic growth and pursue a 'buy and build' strategy in the sector.
The company was founded by Andrew Preston and is now run by his son Leigh, who has been managing director since 2008. It provides grounds maintenance, landscape construction, arboricultural and gritting services to supermarkets, facilities management, construction, utilities and the public sector. It has developed its own bespoke operating software, which helps drive efficiency, control and enhance the quality of data for clients.
UK Landscapes, which increased turnover by 40% to £13.5m in the 12 months to February 2021, has recently completed its second acquisition with the purchase of Glasgow-based Euan Weir Landscaping. As part of the deal, Martin Donnachie has been appointed as the company's chair. Martin has more than 20 years' experience in senior leadership roles in the housebuilding and utilities sectors and is also currently chair of Aptus Utilities, which is backed by Westbridge Capital.
Leigh Preston said: "I am really pleased to welcome both Mercia and Martin into UK Landscapes. Over the past few years the company has really started to excel in the market. We look forward to working closely with our new team to continue our success, breaking into new areas of the market and building on our strengths."
Sophie Colloby, at Dow Schofield Watts, provided financial due diligence for Mercia, while Russ Cahill at Tax Advisory Partnership provided tax due diligence. Mike Murphy and Katy Oakes at Hill Dickinson provided legal advice to Mercia. Sam Davies and Ben Barlow at Cowgills provided corporate finance advice to UK Landscapes while Kate Richards at Gateleys provided legal advice to the company.
::
Liverpool and Manchester social enterprise, The Women's Organisation, has announced a roster of events tailored for start-ups, who, it says, are key to post-pandemic recovery, and who were desperate for help from the Chancellor's recent Budget.
Maggie O'Carroll, The Women's Organisation chief executive, said the Autumn Budget was a positive one for large infrastructure projects, but left small businesses and the people on the ground behind: "The business rates reliefs announced stand to leave whole swathes of businesses unsupported and this just isn't good enough. Start-ups and small businesses are the lifeblood of our economy and are absolutely critical to our recovery post-pandemic. They provide jobs and attract investment into individual regions. If we are to see the economy begin to recover and thrive, we must first lift it off its knees by investing in funding and support – it's what we call speculate to accumulate."
"Discounting business rates is an old-hat way of addressing economic development. The reality is that businesses now operate in a far more agile environment, so to still be talking about bricks and mortar is, frankly, absurd. It is a strategy that neglects thousands of struggling small businesses and fails to address how we kick start the economy by helping new businesses set up and grow."
The Women's Organisation is the largest developer and deliverer of training and support for women in the UK. It has supported more than 60,000 women and helped to create in excess of 4,000 businesses since it was established in 1996. And it has unveiled a week-long series of events to tie in with Global Entrepreneurship Week 2021, which takes place from November 8-14. Events cover key considerations for new or budding start-up businesses, including business planning, social media strategy, finance and bookkeeping, and sustainability.
The 'Love Your Business Festival' got under way on Monday, November 8, and offers a week-long programme of events culminating with a 'sparkling' speed-networking session on Friday, November 12, which will offer up the opportunity to make new connections over a glass of Friday fizz. Liverpool solicitors firm Morecrofts has sponsored the festival and will provide experts on Friday to informally address any legal queries or concerns.
::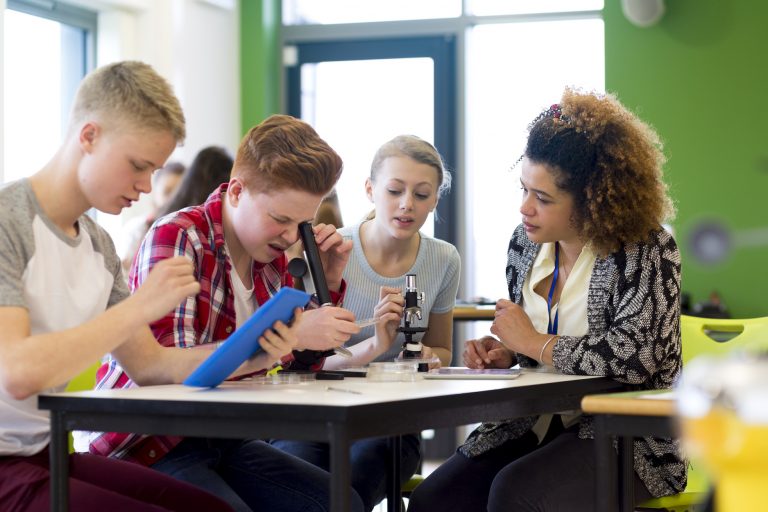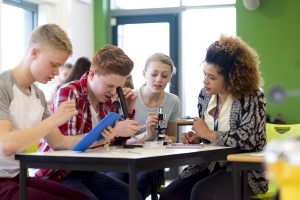 A new careers taskforce to help combat widening skills gaps in industry is being launched by Warrington-based Science Industry Partnership (SIP), with support from Cogent Skills. The Careers Taskforce is the latest component of an established national outreach programme led by the SIP, an employer-led membership alliance representing more than 30 science organisations from AstraZeneca and Pfizer to GSK and Fujifilm.
The Careers Taskforce will help shape critical science industry strategies and consist entirely of younger employees from organisations who have all undertaken 'Ambassador' careers outreach training delivered by the SIP. The group will help innovate science careers outreach delivered in schools, colleges, and at youth groups to urgently meet sector demands and inspire the next generation to become the future workforce in science, technology, engineering, and mathematics (STEM) industries.
Paul Hunt, R&D director at Victrex, SIP board member, and careers advocate, said: "After the SIP undertook research in 2018 in response to the Life Sciences Sector Deal, our ambition has been to bolster the 250,000 skilled scientific and technical employees needed in the UK through to 2025. Now, against a backdrop of COVID-19 vaccine development and rapid scientific innovation, it is more vital than ever to maintain outreach activities to strengthen future talent in the science sectors. We are, therefore, switching things up at the SIP with a novel approach to governance, amplifying the voice of those starting their career in the science industry.
"Those with a greater understanding and closer connection to the next generation of science professionals will help form the strategies that affect them. We hope that this work will help to deliver the investment and changes necessary for creating a world class skills system and support the UK in becoming a science superpower by 2025."
Rachel Brickell, careers manager at Cogent Skills, said: "With this new Careers Taskforce steering the SIP's outreach agenda, a more diverse cohort of students will get access to science careers education and learn about aspirational vocations. As a result, we are widening participation and opening progression routes for the next generation of scientific talent. The long term goal is to manage skills shortages while giving back to the community and generating positive exposure to STEM."
::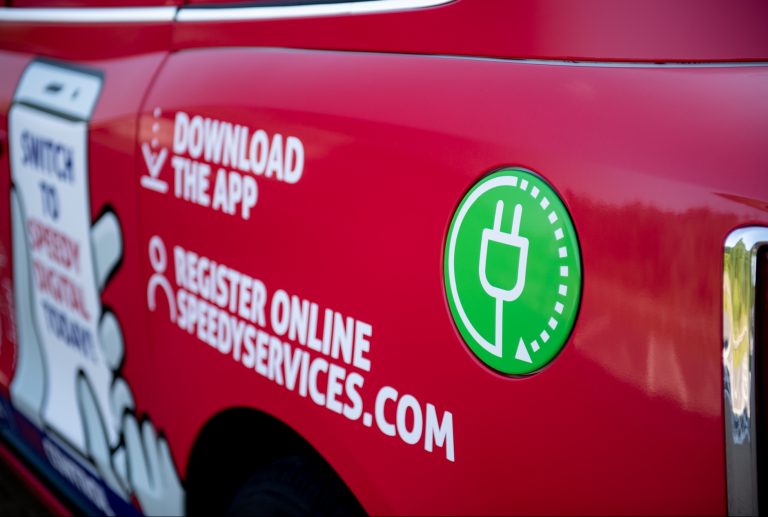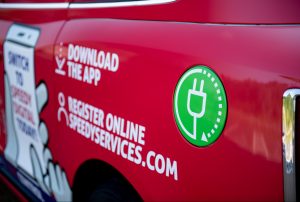 Speedy has become the first UK hire company to publicly commit to adopting science-based targets to achieve net zero carbon emissions before 2050, further enhancing its accountability focused leadership in sustainability. Science-based targets (SBT) provide a clearly defined pathway for companies to reduce greenhouse gas emissions, helping prevent the worst impacts of climate change and ensuring sustainable business growth.
An emissions target is considered 'science-based' if it is in line with the reductions needed to meet the global commitment under the Paris Agreement to limit global warming to well below 2°C above pre-industrial levels and pursue efforts to limit warming to 1.5°C. In the long term, reducing the carbon output of Newton-le-Willows-based Speedy's hire and vehicle fleet through the use of solar, hybrid, electric and hydrogen technology will help achieve this global goal.
Speedy's targets will be verified by the Science Based Targets initiative and published, alongside the first year's progress, over the coming financial year. Alongside the SBT commitment, Speedy will also be joining the We Mean Business coalition and the United Nations Global Compact's to accelerate an inclusive transition to a net zero economy.
The move to commit to an SBT reinforces the firm's position on setting the pace in the UK hire sector in the drive to achieve net zero. It follows on the heels of other market leading sustainability commitments including trialling a number of electric delivery vehicles including two converted electric London taxis, a company car list that now consists almost entirely of hybrid and electric vehicles, launching the first 7-tonne Electra eStar rear-steer beavertail body truck in the UK, being the first hire provider to switch to fuelling powered access machinery exclusively with hydrotreated vegetable oil, and working closely with customers and suppliers to trial the use of hydrogenated vegetable oil, reducing carbon emissions by up to 90%.
Speedy's chief executive, Russell Down, said: "I am proud to announce that we are the first hire company in the UK to commit to net zero carbon emissions under science based targets before 2050. We are committing to this to challenge ourselves in a transparent and measurable way."
::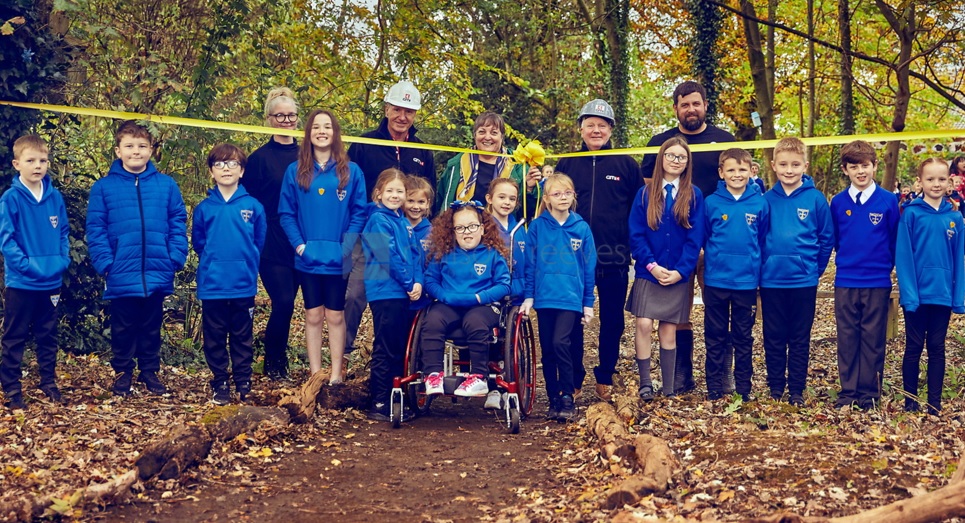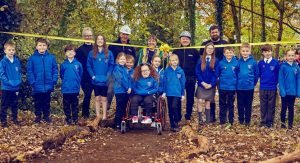 GMI Construction Group has once again teamed up with Kirkby Church of England Primary School to invest in a project to breathe new life into an area of woodland and recreation adjacent to the school which had previously become derelict. It has donated £2,000 towards the regeneration of the area, known as The Woodlands, which will reinvigorate the facilities and provide the children at the Mereseyside school, as well as other schools in Kirkby, the opportunity to enjoy the area again in a safe, outdoor environment.
GMI had most recently worked with the school and its children who had designed a series of posters in support of their parent keyworkers to recognise the work they have been doing during the pandemic. The posters have been displayed along the site hoardings that surround the 12-acre retail development GMI has recently completed for Knowsley Council in Kirkby town centre.
Marc Banks, GMI divisional managing director, said: "It's been marvellous to see smiles on the faces of the children and see such happiness and pride during the poster project. So we are naturally proud once again to be supporting the school and this great initiative. This has been an important project for GMI and we've enjoyed working with the school. In spite of us completing the retail development in Kirkby next month, we definitely intend to maintain our relationship and look forward to supporting social and community initiatives further."
The 94,000 sq ft Kirkby retail development features a new 45,000 sq ft Morrisons superstore, petrol filling station and retail units including Home Bargains and a drive-thru KFC and Taco Bell restaurants.
Mair Hindmarch, head teacher at the school, said: "I'm delighted that The Woodland Project has officially opened today, providing a great opportunity for our pupils, as well as pupils from other schools in Kirkby, to benefit from the great outdoors, exploring nature and improving their self-esteem. Despite a very challenging 18 months, our pupils have been actively engaged in this project at every step and they, too, are delighted to be able to use this outdoor space. Thank you to GMI Construction for turning this unused space into a fantastic outdoor learning facility and helping our young people to plant, grow, make, share and learn."