People: Boyds; PM+M; RSM; Colliers; Cowgills; Miller Homes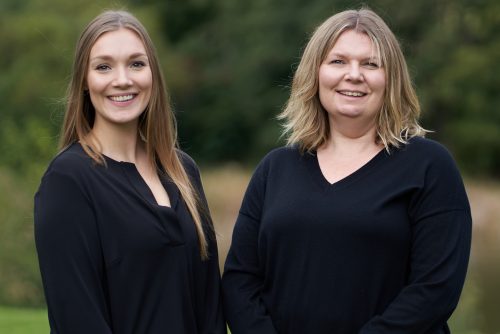 Crewe-based pharmaceutical and biotech product development consultancy Boyds has further strengthened its clinical operations offering with the appointment of Pippa Bjaaland as a senior clinical research associate (CRA), as part of an ongoing recruitment drive to grow in-house CRA expertise.
Pippa brings more than five years' industry experience in clinical operations and joins Boyds from Syneos Health where she was a senior CRA working on Phase II-IV studies, primarily in oncology. Prior to this, she worked as an in-house CRA at PRA Health Sciences.
Pippa holds a BSc in Psychology from the University of Essex, as well as an MSc in Cancer and Clinical Oncology from Queen Mary University of London, with her dissertation focused on antibody therapies for lymphoma.
As part of Boyds' growing clinical operations team, Pippa will support clients with clinical trial monitoring, site set-up, site feasibility and handling ethics submissions.
Under the guidance of Dr Karen O'Hanlon, Boyds' vice president of clinical operations, the team has gone from strength to strength following Boyds' acquisition of Blue Duck Consulting in September 2019, which enhanced its clinical and medical affairs offering and brought clinical monitoring under its regulatory and medical monitoring support services umbrella.
Most recently, the clinical operations team has played a key role in numerous human challenge studies and vaccine studies over the past 18 months.
Dr Karen O'Hanlon said: "I am delighted to welcome Pippa to Boyds. Her in depth knowledge of the CRA role alongside her considerable expertise in running oncology studies will be a huge asset to both our clients and the Boyds team.
"In spite of the challenges brought about by COVID and delays to many clinical studies, we are seeing a rise in demand for our CRA and clinical project management services, with our ability to oversee and manage clinical trials from start to finish meaning clients can access support at all stages of the clinical trial process, beginning at the early stages with site set-up, recruitment, feasibility studies and monitoring, all the way through to the study closeout."
Pippa said: "I am thrilled to be joining the clinical operations team at Boyds. Its close-knit dynamic really appealed to me, as being able to bounce ideas and challenges off each other and work collaboratively is key in our field. I'm excited about the breadth of the role and having the unique opportunity to work across all areas of clinical operations to deliver a comprehensive and flexible service for Boyds' clients."
Karen added: "The CRA team at Boyds also has an extensive international network of trusted CRAs which enables us to set up and run trials across the globe for our clients. We are looking to continue on our current growth trajectory with the aim of supporting more clients and, as a result, identify therapies for the benefit of patients globally. Pippa's appointment is the first in a series of hires that we plan to make to support this growth."
::
Blackburn and Bury-based PM+M, the chartered accountancy, business advisory and financial planning group, has strengthened its tax team with appointment of Roger Phillips as a director.
Roger started his career at PwC in Leeds and prior to joining PM+M he was director of private client at Fairhurst where he worked for more than 11 years.
His new role will see him working with a broad range of clients including entrepreneurs, high net worth individuals, owner managed businesses and landed estates. He will be advising his clients on their own tax position and that of their families, with a particular focus on succession planning, capital gains and inheritance tax planning.
He will also be offering guidance to new and established businesses where the shareholders may be looking to grow their organisation by seeking new investment, with a particular focus on the Seed Enterprise Investment Scheme (SEIS) and the Enterprise Investment Scheme (EIS).
Roger said: "PM+M is a dynamic and forward thinking firm with a fantastic reputation – not only within the finance sector but also the local community. It is known for providing fantastic service thanks to the comprehensive range of services it offers so I am excited to now be part of the team and to start work with my new colleagues and clients."
Jane Parry, PM+M's managing partner, said: "Roger is a talented tax specialist, so we are delighted to welcome him to the firm. He brings with him a broad range of experience that will be of real value – both to us and to our clients."
::
Audit, tax and consulting firm RSM has announced nine new promotions to director in the North West, marking its largest ever cohort of new directors in the region. The promotions span several key teams including corporate finance, corporate tax, financial reporting, procurement and tax investigations.
There have been four promotions in the firm's tax team, Darren Griffin (Liverpool), Nicola Clough (Preston) and Sarah Merrigan (Manchester) within the corporate tax team and Paul Marcroft (Preston) in the firm's tax investigations team.
RSM's accounting and business advisory faulty sees financial reporting specialists Helen Jones (Stoke) and Vicky Bailes (Preston) promoted to director.
The firm's transactions team sees two promotions, Rikesh Patel (Manchester) in the merger & acquisitions team, and Sam Dalziel (Manchester) in the financial due diligence team.
Elliott Bowyer (Preston) was also promoted to director in RSM's procurement team.
They were among 40 newly-promoted directors. In addition, hundreds more have been promoted in RSM's continued bid to strengthen the growth of the firm from within its own existing ranks. The firm aims to become a first choice employer of highly skilled people, and a leading adviser to middle market firms globally.
Kevin Duffy, regional managing partner at RSM UK in the North West, said: 'We'd like to congratulate our newly promoted directors – they have worked extremely hard to reach this stage in their careers and we wish them every success as they each play an integral role in driving RSM's future growth.
"Each promotion is a reflection of the hard work, dedication and talent at RSM. I'm delighted for all of them. By some margin, this marks the largest director cohort we have ever promoted in the region."
He added: "Growing our own talent is our number one priority. Beyond our newly promoted directors, hundreds more have progressed their careers here at RSM in recent weeks.
"We're committed to investing in and supporting our people to grow. It is very rewarding to see and be part of the journey as our people build their careers. It is a privilege and the best part of my job to call and give people the news they have worked so hard to receive."
::
Colliers' Manchester national offices team is expanding with the appointment of Dan Margolis as a surveyor to advise both occupier and landlord clients across the North West. Dan has joined from CBRE.
Dominic Pozzoni, director of the national offices team in Manchester, said: "Dan will complement the existing team, fulfilling our goal of providing our clients with exceptional service across the whole offices sector."
Dan said: "The North West team at Colliers has really strong occupier ties and a great landlord client base with an impressive pipeline of new developments.
"Having the opportunity to advise both occupiers and landlords in the current market is an exciting prospect and I look forward to working with the team and building on my existing relationships in the North West office market."
This latest hire at Colliers follows on from a number of recent promotions in the Manchester office including Paddy Kennedy, Nathan Khanverdi and Chris Ward to associate director, James Strong to senior surveyor and Kasha Kopiowski-Hunter to lead administrator.
::
Business and advisory firm, Cowgills has expanded its tax team with the appointment of director Michelle Willson to continue to grow its Inheritance tax (IHT) planning and trust advisory services.
Michelle, who joins as private client director, previously worked with EY and brings more than 18 years' experience to the firm. The team have also been strengthened with the addition of Sophie Mellor who joins as a manager.
These senior strategic hires further expand Cowgills' full service offering for SME businesses and individuals, providing expert advice and guidance on IHT planning and the use of trusts to protect wealth and mitigate tax liabilities.
Cowgills' head of tax, Lisa Wilson, said: "I am thrilled that Michelle has joined the team, her experience and knowledge in the use of trusts is a fantastic addition to help guide our clients in considering their future family wealth strategy.
"We are actively expanding the team to ensure we continue to offer our owner-managed business and individual clients a holistic advisory service wherever they are in their financial lifecycle."
Michelle Willson said: "Our clients have a much clearer understanding of the importance of future planning around issues such as inheritance tax. It is best to start those conversations off early, implementing specific tailored plans to safeguard assets as much as possible for the next generation, whilst mitigating potential future tax liabilities.
"Significant key life events, such as a business sale, marriage, divorce and inheritance, are the usual drivers for IHT planning, but exposure can happen at other times and we offer all of our clients a full review."
Lisa Wilson added: "As a firm we've always supported clients with IHT planning, however, the recruitment of Michelle and Sophie and their expertise in trust planning, adds real weight to our offering providing clients with an added value service."
::
Home builder Miller Homes has recently taken on 12 new hires in the North West region.
The new members of the team include the appointment of new quantity surveyor Dylan Taylor, and assistant buyer Rachel Callaghan.
The team also welcomes two new contracts managers, Keiran Barton and Mark Atherton, and a construction co-ordinator, Eric Moigbai.
They are joined at Miller Homes North West by two fresh employees in the company's engineering department, Stephen Newton and Robert Allen, and a further two new architectural team members, Andrew Milnes and Jonathan Lowe.
Finally, two new development sales managers, Diane Wright and Janet Loughnane, are joined by Molly Kleinhans as assistant development sales manager to support Miller Homes' growing number of North West developments.
Alongside the 12 new external hires, Miller Homes has also promoted five of its employees internally: Shannon Rowlands is the company's new trainee quantity surveyor, while Sam Warren becomes assistant quantity surveyor. They will be headed by managing surveyor Matthew Hughes.
Miller Homes' Stephen Hough becomes senior buyer, and Spencer Lamb is promoted to the role of assistant engineer.
The hires come as Miller Homes enjoys successful launches at its sites in Halewood, Cliviger, Prescot, and Clitheroe in 2021. The growth of the company is a welcome sign and suggests continuing prosperity in the North West.
Ian Smith, managing director of Miller Homes in the North West, said: "We're thrilled to be able to take on our new members in the Miller Homes team, as well as promote a handful of our brilliant staff members, too. I'd like to extend a warm welcome to all of our new members of staff and wish them the best of luck in their new role."