North West business briefs: Freedom2Hear; GCA Altium; HMRC; Hoofcount; BGEN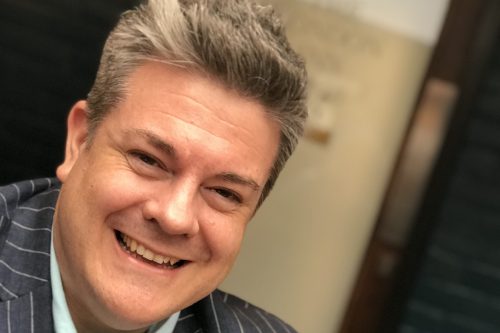 X

Register for free to receive latest news stories direct to your inbox
Register
The Chester-based team behind the award-winning GoBubbleSchool, which offers children a safe social media experience, has launched Freedom2Hear, which, it is claimed, can shield the user from insults, profanities and racist, homophobic and LGBTQ+ slurs via bespoke technology.
CEO Henry Platten said demand for an end to hate speech and discriminatory language on social media – notably Twitter – led to the development of the Freedom2Hear platform, which is already receiving interest the world over. He said: "We didn't think this would be possible at first, but after receiving endless calls and messages asking if we could come up with an answer to what is a growing problem, we took on the challenge.


"What we have now is a highly innovative tool that gives organisations and individuals – wherever they are, whatever their background – the ability to detect and silence online abuse. We are all for free speech, and it's very important to make that clear, but there is no place for any form of discrimination anywhere, online or in person."
The application has already received interest from overseas, including sports and entertainment franchises in the US, and global sports brands in the UK working with Freedom2Hear to introduce the application. Henry said: "It's basically human-free, which means we don't have someone here checking your notifications and feeds for abuse, which could in turn have a detrimental effect on their mental health. We don't require passwords, emails or full access to an account; privacy and security are key, so it's a win-win situation and will make a huge difference to the virtual experience, helping to eradicate discrimination online."
The news is a boost to the safety tech industry – worth up to £4bn a year – and comes as the business welcomed three leading names to its advisory board. Patricia Cartes Andres, director of trust and safety at VSCO and previously in executive quality and safety roles with Google, Facebook and Twitter, joins as independent chair. She is supported by Lord Jim Knight, a former Minister of State for Employment and Welfare Reform, and a member of the Government's Online Safety Bill Joint Committee, and Matt Manning, CEO of global marketing firm MKTG.
Patricia said: "Having operated in this sector for more than a decade I have seen first hand how the issue of online abuse has sadly escalated. Freedom2Hear is an incredible solution to that problem and will no doubt improve the user experience for many people, as well as having a transformative effect on mental health and wellbeing."
::
Manchester-based global investment bank GCA Altium has advised US-based corporate Ensign-Bickford Industries (EBI) on its acquisition of Cawood Scientific – a UK independent scientific group with offices throughout the UK – from Waterland Private Equity.
Cawood Scientific provides laboratory analysis to the agriculture, food, and environmental sectors, as well as contract research to support the development of agrochemicals, biocides and other chemicals, with laboratories based across the UK, Europe and the US. Headquartered in Denver, Colorado, EBI is a 185-year-old privately held corporation with diversified businesses in aerospace and defence, molecular diagnostics, and pet food palatability sectors.
The acquisition marks the third M&A deal involving Cawood that GCA Altium has supported on, having initially advised on its sale to Inflexion Private Equity in 2017 and again to Waterland in 2019. Tom Perlitz, EBI President and CEO, said: "Cawood has more than just exceptional growth potential, it comes to us as a thriving business with a solid market position and great talent – built on a set of strong principles that very closely mirror the core values of EBI. This partnership will support both goals to expand our diagnostic offerings and extend our reach in European markets, and we could not be more pleased to welcome Cawood into the EBI family."
Tom Battersby, director at GCA Altium, said: "It has been an absolute pleasure to represent the EBI and EnviroLogix teams on their acquisition of Cawood. The transaction is a compelling opportunity to drive a differentiated and added value proposition to participants across the food system supply chain on a global scale. We wish all at EBI, EnviroLogix and Cawood every success going forward."
This is the latest GCA Altium transaction in the testing, inspection, certification and compliance sector following the sale of Retrogenix to Charles River Laboratories earlier this year. EBI was advised by a team from GCA Altium comprising Stuart Warriner, Adrian Reed, Tom Battersby, Rashma Begum and Nikhil Mali. Giles Elliot and team at Jones Day provided legal advice. Waterland Private Equity was advised by Rothschild on M&A and Addleshaw Goddard provided legal advice.
::
As HM Revenue and Customs (HMRC) prepares to issue emails and SMS to self assessment customers, the department is reminding them to be on their guard after nearly 800,000 tax-related scams were reported in the last year. Fraudsters use self assessment to try and steal money or personal information from unsuspecting individuals. In the past year alone, HMRC has received nearly 360,000 bogus tax rebate referrals.
The self assessment deadline is January 31, 2022, and customers may expect to hear from HMRC at this time of year. More than four million emails and SMS will be issued this week to self assessment customers pointing them to guidance and support, prompting them to think about how they intend to pay their tax bill, and to seek support if they are unable to pay in full by January 31.
However, the department is also warning customers to not be taken in by malicious emails, phone calls or texts, thinking that these are genuine HMRC communications referring to their self assessment tax return. Myrtle Lloyd, HMRC's director general for customer services, said: "Never let yourself be rushed. If someone contacts you saying they're from HMRC, wanting you to urgently transfer money or give personal information, be on your guard. HMRC will also never ring up threatening arrest. Only criminals do that.
"Scams come in many forms. Some threaten immediate arrest for tax evasion, others offer a tax rebate. Contacts like these should set alarm bells ringing, so if you are in any doubt whether the email, phone call or text is genuine, you can check the 'HMRC scams' advice on GOV.UK and find out how to report them to us."
Criminals use emails, phone calls and text messages to try and dupe individuals, and often mimic government messages to make them appear authentic. They want to trick their victims into handing over money or personal or financial information. Customers can report suspicious phone calls using a form on GOV.UK; customers can also forward suspicious emails claiming to be from HMRC to phishing@hmrc.gov.uk and texts to 60599.
::
Siemens has partnered with Preston-based footbath manufacturer Hoofcount to use technology to improve the health and welfare of cows. The collaboration will use Siemens' data capture and control technologies to help farmers make informed decisions to better tackle lameness, a major problem in dairy herds.
Hoofcount is utilising Siemens' expertise in combining the real and digital worlds using LOGO, an intelligent logic module for small automation projects in industrial settings. LOGO manages the control of the key mechanisms of Hoofcount's footbaths, such as chemical and water pumps, and animal feed controls. Controllers allow Hoofcount to track the cows that go through its footbaths and provide valuable data on the herd, which can then be displayed on an HMI screen for visualisation. The baths can be controlled remotely and have the capability to feed data up to the cloud for analytics.
Lameness is caused by bacteria picked up on the hoof which leads to restricted mobility, pain and behavioural changes. These impacts, including animal suffering, increased CO2 footprint, loss of milk production, decreased fertility, increased treatment, increased trimming costs and unnecessary labour, are estimated to cost several thousands of pounds per year for a 100-cow herd. While across the UK dairy industry, the financial impact of lameness is estimated to be well in excess of £100m.
Anthony Marsh, dairy engineer and founder of Hoofcount, said: "When we first introduced footbaths in the UK in 2012, we were already ahead of the game because they were quite new. But, with the rapid advancements in technology, we've reached a point where we need to go that extra mile and be revolutionary again. And, to keep leading the way, we needed that input and expertise from Siemens."
Lee Fletcher, business development manager, Siemens Digital Industries, said: "Creating closer ties to the agriculture industry and bringing the latest technology that can transform the welfare of farm animals – a crucial factor in running healthy farms – makes Siemens proud. Through Hoofcount's close work with Siemens, its design philosophy has been underpinned by industrial learnings such as the use of open standards. The technologies used by Hoofcount are scalable and have the ability to be connected to IoT devices when the need arises. The possibilities are endless. Smart controls will allow farmers to monitor and control the footbath via an app, regardless of location."
::
Warrington-based BGEN, a specialist, multi-discipline engineering solutions business, has launched an international operation to meet an increase in demand from major global companies requiring bespoke mechanical and electrical engineering services in Africa. Based in Lagos, Nigeria, an experienced management team has been appointed to oversee growth and use homegrown talent to deliver local and international client projects. The office officially opens today (November 18).
Robin Whitehad, BGEN chief executive, said: "On the back of decades of successful project experience in the continent, the launch of an African operation was the next logical step for the business. We have strong demand from our existing client base for support in Africa, and I'm confident the diverse, experienced management team will achieve great things in terms of sustainably growing the business through the employment of local resource. As a company, it's important we support the people and communities within which we operate."
BGEN International will provide a range of mechanical and electrical services including design and management, HVAC and building services, instrumentation and control systems, LV assemblies and system integration, LV/MV power distribution, piping systems and steel fabrication. The company will initially support its existing and new Nigerian-based clients along with those based in countries including Cameroon, Ethiopia, Ghana and Kenya.
The operation will be headed up by a senior management team including Vinnie Edge (international and strategic business director at BGEN), Don Foy (managing director at BGEN International, Nigeria) and Bolaji Sofoluwe (chair of BGEN International, Nigeria). The team, with more than 60 years' combined experience operating in the continent, have specific market entry expertise, an exceptional understanding of the African marketplace, and a wealth of engineering knowledge.
Vinnie Edge said: "We already have an enviable client list including multinationals such as Diageo, Mondelez and PZ Cussons, having successfully completed more than 200 projects in Africa. We're looking forward to supporting local and international businesses in the region with bespoke electrical and mechanical engineering services to help optimise their operations. At a personal level, I'm looking forward to supporting the company as we look to create a positive legacy in the continent."