£60m worth of fundraising for tech firms fully subscribed in seven weeks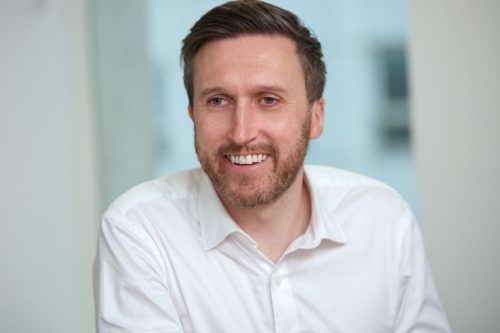 YFM Equity Partners (YFM), says it has again seen the offers for its two managed Venture Capital Trusts (VCTs) fully subscribed in a matter of weeks.
After launching on 22 September, it has succeeded in raising £60m of committed funds as it continues to invest in SMEs nationwide, with a focus on businesses in the tech sector.
With offices in Leeds, Manchester, London, Reading and Birmingham, this takes the partner-led private equity firm to over £400m of funds under management, providing funding for dynamic young businesses across the UK.
British Smaller Companies VCT plc was first listed on the stock exchange in 1996 and British Smaller Companies VCT2 plc in 2000.
The two VCTs comprise funds from more than 10,000 investors, mainly private individuals, who have each committed sums of between £3,000 and £200,000.
Over the years, the YFM managed VCTs have supported the growth of more than 100 innovative companies with an increasing focus on investing within the digital and software sectors.
For example, in the Northwest, YFM's managed VCT funds made the first PE investment into Manchester-based cloud data integration platform Matillion in 2016 with an initial £4m investment, which facilitated the opening of its first US office and expansion of its product range and increasing its Northwest employment from 20 to in excess of 170.
The company's growth continued with a $150m series E fundraising with investors from Silicon Valley in October and becoming YFM's first VCT 'unicorn'.
YFM also backed consumer insights business, Vypr in Manchester, with £2.5m of growth capital from YFM-managed VCT funds in January 2021.
Andy Thomas, partner at YFM in Manchester, said: "Having been set up by the Government 26 years ago to help grow young businesses, VCTs have played a vital role in helping dynamic, early stage SMEs across the UK to realise their potential, and it's extremely encouraging to see their popularity continuing with the latest round of YFM's managed VCTs' fundraising closing so quickly.
"Managing two of the longest running VCTs, YFM has established a solid track record of providing investment of £2m to £10m to help businesses on their growth journey, in particular by supporting the scale-up of their sales and marketing operations, and international expansion.
"There's no doubt that VCTs have proved effective at bridging the funding gap for the UK's most innovative, young businesses and, increasingly, many of these are in the tech sector.
"Around 80% by value of our investment portfolio is now in digital and software businesses and we have become experts both in the sectors and in supporting scaling up challenges.
"Our focus on tech has led to us working with some truly exciting businesses, and, with the speed of growth in this area having accelerated as a result of the pandemic and the resulting digital transformation, this latest fundraising enables us to increase our support.
"Not only is this positive for the UK economy and job creation, the strong performance of our managed VCTs, together with the tax benefits they deliver, means that they are also well supported by investors."
YFM has a portfolio of around 40 companies throughout the UK and its VCT managed funds typically invest around £2m to £10m per transaction.