Brace, brace – the impact of technology on organisation's communication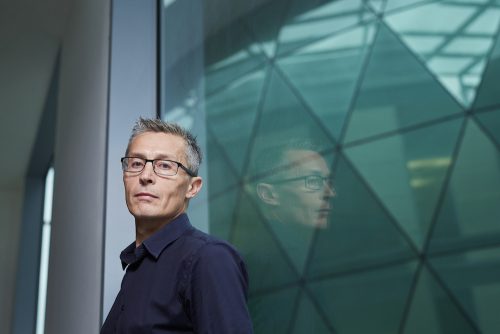 By Professor Ralph Tench, director of research at Leeds Business School, Leeds Beckett University
The Covid-19 period has transformed how we all live and work. Technology has proven to be a domestic and employment life raft during the crisis. We are all using technology so much more in our leisure, to access critical news and information as well as to facilitate our personal and work-based communication. Together with my colleagues across Europe I have been annually studying the role of professional communication in organisations for 15 years. And in 2021, we have found significant changes underscored by three things, firstly the rise of CommTech (communication technology i.e. increased application of digital technologies used for managing internal and external communication by organisations); secondly the reintroduction of video-conferencing into organisational life and thirdly the changing roles of communicators as they endeavour to create value for their organisations or clients in response to our new environment.
For the 2021 edition of the world's largest study into strategic communication and public relations, the European Communication Monitor (www.communicationmonitor.eu, #ECM21), we surveyed more than 2,600 communication professionals in 46 countries, producing the following highlights:
Digital transformation is progressing, but few communication departments or agencies have reached maturity
Video-conferencing is here to stay – it is more frequently used for communication with employees and clients than with journalists
Practitioners take on different roles simultaneously in their daily work – a trend to watch is the Advisor role – the communicator who helps top management make better business decisions
Professionals working in excellent communication departments are more engaged in coaching or advising executives and colleagues at all levels of the hierarchy
CommTech and digital infrastructure
Recently in public relations and strategic communication debates have increased about how digital technologies modify communication processes along the whole stakeholder journey – this is the notion of CommTech. Our findings show that introducing software and digital tools is a necessity and a huge challenge at the same time. A vast majority of practitioners across Europe highlight the importance of digitalising stakeholder communications (87.7%) and building a digital infrastructure to support internal workflows (83.9%).
The current level of digital maturity (the process of increased adoption, integration and acceptance of the social and technical dimensions of digitalisation into how organisations are communicating with stakeholders), however, is often disappointing. Three out of four communication departments and agencies are quite experienced in using external digital platforms for stakeholder communications and in providing collaboration platforms for their team members. But only a minority is considered mature when it comes to providing digital tools for support activities that are specific for communications like managing digital assets. Overall, we find digital maturity differs significantly across types of organisations: publicly listed companies are clearly ahead and governmental organisations are lagging behind.
Video-conferencing for stakeholder communications
We have all joked about being 'Zoomed-out' or 'Teams(ed)-up', and it's evident from the practice community that the COVID-19 pandemic essentially forced many communicators to rely almost wholistically on video-conferencing. Our study suggests that video-conferencing is here to stay. Three out of four practitioners intend to use it for stakeholder communications, even when the pandemic is over. But questions remain about the implications and impact of these developments. Will the style, tone and casualness of organisational communication evolve? We have got used to the dressed down world of communication from senior managers with children and animals in the background creating a more 'human' side to some organisational communication. Will this continue?
Future roles for communication professionals
Today, communication professionals devote most of their work time to the traditional Communicator role (42.8%), followed by the Manager role (31.1%). While one quarter of the respondents spend a substantial share of their work time as a Coach (27.7%) or Advisor (26.2%) as of now, more than half of the surveyed practitioners expect that these two roles will rise in importance in the next three years. Practitioners who perform the Advisor role most often advise top managers or heads of other departments on strategic business decisions, rather than middle managers.
It's clear therefore that communication leaders are looking ahead to the time after the COVID-19 pandemic and our findings suggest there will be neither a return to the old familiar nor a new normal. Instead, communications will be transformed by digitalisation at all levels combined with the pressing need to show the function's contribution to value creation. To respond communicators should be aware of the key challenges that we identify and ensure they contribute to organisational success by enacting these new roles.
The full report and more details available from www.communicationmonitor.eu.
---
Professor Ralph Tench is the director of research for Leeds Business School and the elected president and head of the board of directors for the European Public Relations Research and Education Association (EUPRERA). EUPRERA is the leading academic association for public relations and strategic communication.