Covid testing firm announces 350 new jobs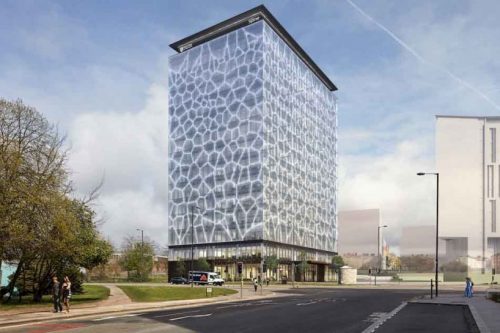 A Liverpool coronavirus testing firm has announced a major recruitment drive as it looks to take on more than 350 new people.
DAM Health, which employs nearly 1,000 staff,  said a significant part of the recruitment drive is for technical staff with almost 300 new staff required for its laboratories to meet the ongoing demand for antigen and PCR testing and a continued preference for in-clinic tests rather than DIY at home.
It is also looking for 20 new customer service agents as well as people for roles in business development and asset procurement management based across its Liverpool HQ in the stunning Spine building and further offices on Albert Dock.
By the end of 2021 DAM Health will have a total of 12 labs operational in Manchester, Kent, Edinburgh, Birmingham, Hull, Cornhill, Fulham, Glasgow, Antrim, Harlow and the original Rose Lane site in Liverpool.
Liam Spence, director of Partnerships and Strategy, said: "Since we started with a handful of staff and one clinic we have grown to the present with an ever expanding business.
"We remain big investors in people across every facet of DAM Health and this new recruitment drive is helping us grow even further. We have our headquarters in Liverpool at The Spine, all of our labs and clinics across the UK and internationally and other areas of the business which are also growing rapidly.
"And we've not rested on our laurels either – we are actively researching some very exciting new ways for the business to diversify beyond Covid and the medical diagnostic world in which we plan to work in.
"We are also committed to finding the next generation of brilliant young scientific minds too, such as our just announced partnership with the Pandemic Institute and the launch of the Student Excellence Award bursary for PhD students in Liverpool across its three main universities.
"We are also working with Credersi who have created the world's first virtual reality Covid-19 lab training syllabus."
DAM Health has had remarkable growth focused around in-clinic Covid testing solutions during the last year. The company started in Liverpool in November 2020 with one clinic and now has more than 100 internationally.