Will the end of the furlough scheme leave the UK economy in limbo?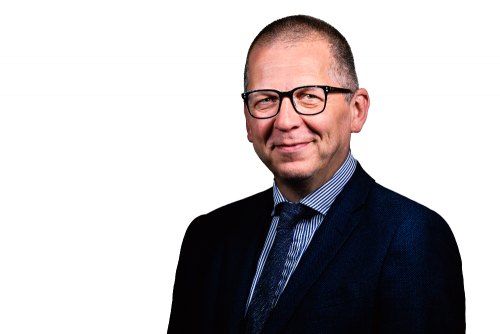 By Jeremy Woodside, Managing Director, Restructuring & Insolvency, Quantuma
The UK's furlough scheme was introduced in 2020 during the first lockdown as thousands of companies struggled financially due to the coronavirus pandemic.
Many employers battered by the Covid-19 outbreak were given the option to furlough their staff instead of making them redundant.
The Government agreed to pay a certain amount of an employee's pre-tax salary per month, in situations where the employer didn't have enough work or cash to keep their workforce in place. After a year and a half, and multiple iterations and extensions, the ground-breaking furlough scheme (officially the Coronavirus Job Retention Scheme) ended on 30 September 2021.
Government data shows that almost three million people have been moved off furlough since March 2021, most likely as a result of the lifting of Covid restrictions, along with the requirement for employers to contribute to the wage costs of hours not worked by furloughed employees since July.
Nevertheless, at the end of July, almost two million people remained on furlough or flexible furlough. For the employers of these furloughed staff, the question remains how to manage their return to work now that the scheme has ended, and in particular how to deal with the prospect of bearing the full cost of their pre-furlough pay for potentially the first time in 18 months.
So what's happening now?
The next few months could be a quite turbulent period for the UK as the country exits the furlough scheme and faces the uncertainty of how long the economy is going to take to recover.
While nothing is certain, the short-term impact of the scheme ending is still unclear, with rumours that as many as one million people could be at risk of redundancy, loss of hours, or loss of pay.
Despite staffing levels expected to return to pre-pandemic levels, a high demand for more staff in certain sectors would risk labour shortages subsequently slowing growth.
This is being seen most commonly in the hospitality and haulage sectors with seemingly every pub or restaurant advertising for more staff or empty shelves at supermarkets and queues at petrol pumps.
Some businesses will continue to struggle, with recovery taking months, even years in some cases. As well as hospitality, some other sectors have been hit hard by the pandemic. An estimated 12,000 travel related jobs in the Manchester area alone have been lost or affected during the last 18 months. It's hard to tell how quickly the travel sector will recover but changes to the red travel list should stimulate new growth.
But it's not all doom and gloom for the North West with a true entrepreneurial spirit coming to the fore. Lockdown has given people on furlough a unique opportunity to explore business ideas that perhaps only seemed like pipe dreams before. Many people are taking the opportunity to retrain or set up new businesses and millions are heading back into the office (virtual or physically), breathing new life back into the cities and towns.
In short, the North West economy faces an uncertain time, but there are, encouragingly, 'green shoots' indicating signs of recovery with an unprecedented rise in business start ups, and sectors such as travel opening back up. Hopefully we are moving to a new and exciting period of growth and recovery.