Franchise Brands acquires software specialist in cash and shares deal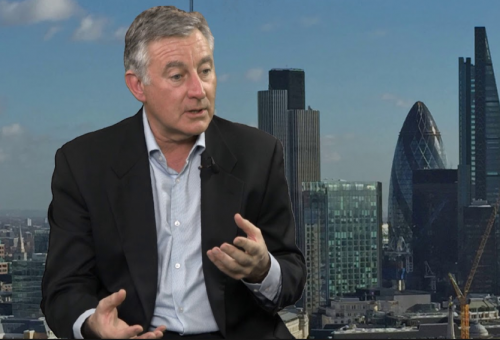 Macclesfield-based multi-brand franchise business, Franchise Brands, has acquired Azura Group, for £1m.
Established in 1990, Clacton-on-Sea-based Azura says it is the largest and oldest technology partner for the UK franchise sector.
Franchise Brands said, having worked in partnership with Azura in recent years, the acquisition enables it to consolidate its software development and secure ownership of the related intellectual property created to date, as well as bring Azura's skilled team in-house.
Its board also believes there is an opportunity to use Franchise Brands' experience and expertise to grow Azura's business, by improved development of its end-to-end franchise management Software as a Service (SaaS) platform, to enhance sales to other franchise businesses in the UK and overseas.
Franchise Brands has partnered with Azura since 2018 to develop and customise the 'Vision' works management system for Metro Rod and Metro Plumb, which is built on Azura's core system.
The acquisition consolidates and secures Franchise Brands' technology development and IP at a time when the group is embarking on a further, still more ambitious digital journey. The acquisition is in addition to the group's announcement earlier in 2021 that an additional £1.5m would be invested in systems development over the next three years to automate as many processes and interactions as possible.
A key part of the group's strategy is to develop a common technology platform across all its businesses that will enhance the end-to-end customer experience and improve the efficiency and productivity of its business, and franchisees. Azura will play a key part in delivering this platform, which will result in enhanced operational gearing.
The board also believes that there is considerable scope to develop and grow Azura's business through combining the group's expertise and experience in technology and marketing with Azura's pre-eminent franchise management platform, to increase annual revenue run-rate by marketing to new customers.
The gross consideration for the acquisition is £1m, payable as £850,000 in cash and £150,000 in Franchise Brands shares. It is warranted by the vendors that the cash in Azura's balance sheet at completion will not be less than £175,000, resulting in a net consideration of £825,000.
As part of the deal 107,139 new ordinary Franchise Brands shares of 0.5 pence each have been issued, at 140p per share, being the five-day volume-weighted average price of an ordinary share prior to completion of the acquisition. These shares will be issued equally to Azura's founder and managing director, Simon Pullum, and his wife, and software architect, Sean McAree, and will be subject to a two-year selling restriction followed by an orderly market arrangement for a further 12 months thereafter.
Simon Pullum has agreed to continue as a director, and Sean McAree will continue as software architect. Azura will operate on an arms-length basis within the group.
Franchise Brands believes the acquisition will be earnings enhancing in the first full year following the deal.
Stephen Hemsley, executive chairman of Franchise Brands, said: "I am delighted to announce the acquisition of Azura, which represents an important step in the group's digital journey.
"Given the ever-increasing importance of technology to the group and the role Azura has played in the development of our 'Vision' works management system at Metro Rod and Metro Plumb, the acquisition of Azura has a strong strategic and commercial rationale in that it consolidates and secures our software development and key IP, as well as bringing an excellent team."
"We also see an opportunity to grow Azura through combining Franchise Brands' resources, expertise and experience with Azura's pre-eminent franchise management SaaS platform to enhance sales to other franchise businesses both in the UK and overseas."
Based on unaudited accounts, Azura's revenue for the year ended April 30, 2021, was £501,000 (2020: £526,000) and profit before tax was £106,000 (2020: £65,000). Azura had net assets of £265,000 as at April 30, 2021. The business generates a significant level of recurring revenue. More than 80% of revenues were from monthly recurring fees.