Bank completes £531k loan to care group for new support facilities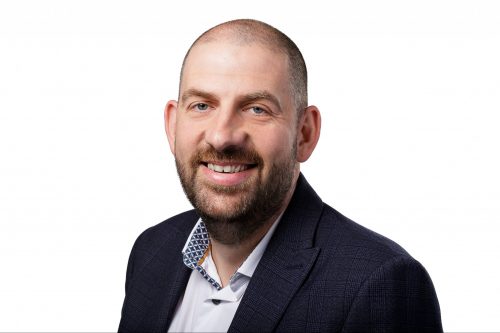 Sincere Homes, the development arm of Midway Care Group, has received a £531,000 loan from Manchester-based OakNorth Bank.
The capital will be used to fund the development of a two-storey, four-bedroomed supported living home in Willenhall, part of the Metropolitan Borough of Walsall. The site will focus on supporting people with mental health issues and learning disabilities.
Midway Care Group, which was founded in 2006 by Matthew Harrison, provides services for people with learning disabilities who may also have additional needs. Now providing care to patients across 11 care homes and 24 supported living homes in the West Midlands, the group also provides specialised residential and transitional services to individuals aged between 18 and 65, with learning disabilities and associated needs.
Matthew Harrison said: "At Midway Care Group, we pride ourselves on our personable way of thinking and doing things, always seeing the person using our services as equal partners in the planning, developing and monitoring of their support and care plans, to ensure it meets their needs and aspirations.
"This means we put the people we support first, seeing them as the experts from their life experiences, working alongside their families and other professionals to get the best outcome.
"The development of this new home will help us to further support those most in need, as well as help the country as a whole meet the demand from the growing number of people with mental health issues or learning disabilities."
He added: "Dale and the OakNorth Bank team operated quickly and transparently, with an entrepreneurial approach that was hugely appreciated during the entire lending process. Moving forward, we plan to continue building our portfolio of sites throughout the West Midlands and we hope to work closely with OakNorth Bank on these future developments."
Dale Cowdell, associate director of debt finance at OakNorth Bank, said: "With demand for supported housing from people with a learning disability projected to increase from 38,500 units in 2015 to 59,800 units in 2030, it's clear that the services that Midway Care Group is providing is going to increase in importance.
"Under Matthew's extensive experience and strong leadership, the group has built a well-renowned industry reputation and it comes as no surprise that nearly all their homes have a CQC rating of 'Good'.
"With Sincere Homes looking to build upon the 15 schemes they've already developed for Midway Care Group to date, we look forward to supporting them in the future."