Redx Pharma announces US partnership linked to cancer treatment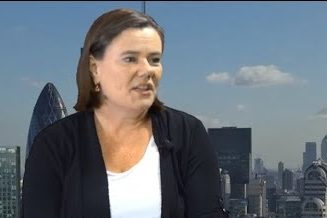 Redx Pharma, the Cheshire-based drugs discovery company, has announced a strategic partnership with Caris Life Sciences.
Caris, which is based in Dallas, US, is focused on cancer treatments.
The partnership will leverage Caris's Whole Transcriptome Sequencing (WTS) and Whole Exome Sequencing (WES) platform tests, real-world data and its Right-In-Time (RIT) clinical trial solutions to enhance the speed of US accruals for Redx's Phase drug trials.
Utilising Caris's RIT clinical trial solution will help Redx match the right US patients to the Phase 2 trial based on both the individual patient's molecular tumour profile and the trial's eligibility requirements.
Lisa Anson, chief executive of Alderley Park company Redx Pharma, said: "We are delighted to be partnering with Caris on several of their innovative technologies and approaches.
"Together we aim to greatly enhance the speed of our patient accrual for the US into PORCUPINE, our RXC004 Phase 2 trial in patients with Wnt-ligand driven metastatic colorectal cancer who currently have few treatment options.
"The Caris approach will complement our screening capabilities, and potentially identify new populations where RXC004 may have utility."
Brian Lamon, chief business officer, head of biopharma business development at Caris Life Sciences, said: "Unlike more limited panels, Caris tests all 22,000 genes in both DNA and RNA, which minimises the potential of missing alterations that would inform drug development decisions.
"We will comprehensively deploy all of our precision oncology tools to support and maximise the success of the RXC004 programme."
The RXC004 Phase 2 trial will recruit patients from the UK, US, Spain and South Korea.
Financial terms of the strategic partnership have not been disclosed.