Hundreds of driver vacancies available as festive season ramps up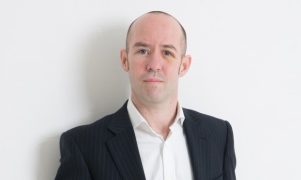 Runcorn-based employment agency D&D Recruit is hitting the roads again, with more than 700 driver and logistics vacancies available as Britain gets ready for an extremely busy Christmas shopping season.
The Runcorn office alone has 450 jobs available, with another 150 in nearby Warrington.
There are also vacancies further afield in Cheshire, Bedfordshire, Marston Gate, Kingsbury, Atherstone and as far south as Tunbridge Wells.
D&D Recruit is a national 'wheels-to-door' logistics recruitment business, providing temporary staffing in the logistics sector and alongside its Runcorn headquarters has offices in Yorkshire, the South West, South East and the West Midlands.
While the demand on the industry is always higher in the run up to, and during Christmas, this year is the 'perfect storm; in terms of supply struggling to meet demand, as D&D Recruit's Neil O'Brien explains: "We know that throughout the pandemic we have witnessed an even bigger shift to online retailing and that requires major driver resources at distribution centres right across the country, which is our niche.
"That means great news for professional drivers and has also meant that we have been scaling up our own team here at D&D Recruit to meet that demand.
"However, whilst media reports during the fuel crisis fanned the flames and actually suggested there were no fuel drivers available, that wasn't entirely accurate. That issue was largely down to IR35 – a change to the way that HMRC treats the salaries of HGV drivers, dramatically increasing their tax burden, meaning they took home less money for the same work.
"However, when it comes to HGV drivers, there is undoubtedly a challenge to be overcome.
"Consumers have changed their buying habits. We don't go to the high street anymore, we want everything delivered to us – more 'wheels to the door' we call it in the industry.
"This is evidenced by the huge number of jobs we have on the books this month."
He added: "The team will all be working hard to fill these roles to ensure we can all have the Christmas we deserve, starting with our hugely valued and respected drivers."