Manchester energy services business acquired in £7.5m deal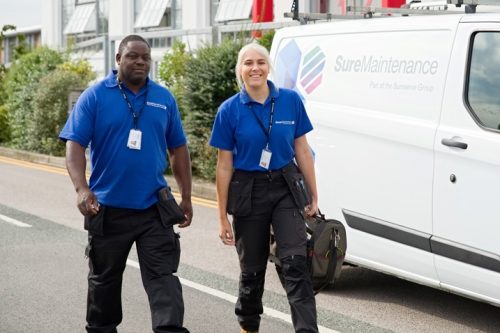 X

Register for free to receive latest news stories direct to your inbox
Register
A Manchester energy solutions company has been snapped up in a £7.5m deal by Kent-based Sureserve.
The compliance and energy services group said CorEnergy Limited is a business focused on delivering sustainable energy solutions for public and private sector organisations.
It was established in 2014 to provide support to public and private sector organisations to assist to reduce energy, improve efficiency and save carbon by providing multi-disciplinary capabilities across a range of energy efficient products, including LED lighting/controls, solar PV, EV charging, battery storage and renewable heating solutions.
CorEnergy's key sectors include education, healthcare, government, manufacturing and distribution.
It specialises in high quality consultancy and project delivery in complex environments and its services cover all phases of sustainability projects, from initial concept, feasibility and design, to installation, commissioning and lifetime aftercare support.
Sureserve said the maximum total consideration payable for CorEnergy is £7.5m, with an initial £5.9m payable on completion, to be satisfied throug £2.9m in cash and the issue of 3,281,879 new ordinary shares of 10p each in Sureserve.
Further deferred consideration of up to £1.6m may be payable, split equally between cash and shares, depending on CorEnergy's full year results to December 2021.
CorEnergy has grown through the successful delivery of a number significant contracts and in the year ending December 31, 2021 is expected to achieve revenues in excess of £6m and EBITA of £1m.
The executive directors of CorEnergy, Tom Griffin and Richard Budzynski, will remain with CorEnergy following the acquisition.
Peter Smith, Sureserve chief executive Officer, said: "We are absolutely delighted to welcome CorEnergy to the Sureserve Group.
"The acquisition of CorEnergy meets with our strategic objective of building Sureserve's capabilities in energy services, delivering vital services to local and central governments, energy companies, and homeowners. CorEnergy supplements our services and will be immediately earnings enhancing to the group.
"Tom, Richard and the team will bring new skills and experience to Sureserve and will help us to deliver reliable, efficient and innovative energy solutions to our customers. We are excited about the type of projects they have delivered in the past and will continue to deliver in the future.
"This acquisition also marks an important step in our strategy to grow the company through both acquisitions and organically."
Tom Griffin said: "CorEnergy has achieved strong momentum over recent years providing renewable energy and decarbonisation solutions within the fast growing low carbon sector.
"As national agendas become increasingly focused on reducing emissions, the opportunity to join Sureserve Group presented a compelling opportunity to drive potential further growth, opening up complementary cross-selling opportunities and access to larger procurement frameworks.
"We have been highly impressed with the strategy and capabilities of the Sureserve team and we are delighted to have joined the group. We very much look forward to the growth opportunities ahead."