Technology increasingly to the fore in the New Year
Technology is increasingly at the heart of business success, and survival.
As we prepare for 2022, North West tech specialists have gazed into their collective crystal ball and predicted what we can expect to come to the fore in the upcoming year.
Pete Hanlon, chief technology officer for outsourced communications group Moneypenny, has offered his suggestions for the technologies that could change the business landscape in 2022.
First, he says computers will better understand us.
"Over the past few years technology companies such as Google, Facebook and OpenAI have been releasing increasingly complex natural language models to power Artificial Intelligence (AI) systems. These language models are the foundation for much of the improvement we see today allowing computers to extract meaning from written text.
"To give some idea of the rate of innovation, language models such as ELMo released in 2018 had approximately 94 million parameters. Think of a parameter as a neurone in the human brain. Today we are seeing models such as Megatron from NVIDIA with 530 billion parameters and we expect the upcoming GPT-4 model from OpenAI to have 100 trillion parameters.
"To put that into context, the human brain has an estimated 86 billion neurones.
"As these models increase in size, they pick up more information about how we structure language, the relationship and meaning of words and the intent of sentences. The result being that computers will be better at understanding us."
Pete said he predicts that AI will become 'explainable'.
"As AI systems and Deep Learning models become ever more complex, it becomes increasingly challenging to explain how systems make predictions.
"Deep learning models are often trained on billions of data items. However, if we want to understand why a complex model gave a particular prediction it's almost impossible to do in a way that is understandable to humans.
"In order to trust AI's that drive our cars and help run our lives, we need to be able to understand the processes they went through to make a prediction.
"This is a big area of research by all of the large tech companies and many research groups and I expect this to be a field of research that will improve significantly over the next 12 months."
Mass adoption of no-code/low-code platforms will also come to the fore, in 2022, he predicts.
"For as long as I can remember we've been talking about tools that allow people with no formal programming background to write computer programs.
"The idea was first raised in the 70s, but the systems back then were just too complex. However more recent low-code, no-code platforms are making it significantly easier to write programs to automate processes within a business.
"If you can work with an Excel spreadsheet, there's a good chance you can develop complex solutions using these new platforms. We are starting to see the mass adoption of this technology and I expect it to continue to rise in popularity over the following year, effectively democratising the ability to automate business processes."
Securing the supply chain is expected to be uppermost in minds in the coming year, said Pete.
"Most companies have been doubling down over the past few years to improve security and reduce the thread of cyber attack, but an area that has been largely forgotten is securing the supply chain. Every piece of software we install within a business has the potential to become a cyber threat.
"For example, the SolarWinds attack in 2021 impacted up to 18,000 companies including Fortune 500 companies and multiple agencies in the US government, all from the fact that the SolarWinds software had been compromised by cyber criminals.
"The impact of cyber threats coming from trusted companies in our supply chain is enormous. Ensuring trust in the supply chain will be a huge area of focus in 2022."
Another prediction Pete makes is that quantum computing research will continue to break new ground.
"Quantum computing is an exciting field within technology at the moment. These computers are capable of solving certain classes of problems significantly faster than conventional computers and the potential for this technology is vast.
"In 2019, Google announced in the Nature Journal that they have achieved Quantum Supremacy. This means they have solved a problem on a Quantum Computer that would have taken a state-of-the-art supercomputer years to complete.
"Since then, there has been some challenge around the validity of this claim, however, the field of quantum computing is a hot topic and will be a game changing technology that will start to creep into our lives over the next few years."
The technology, media and telecommunications (TMT) practice at Deloitte, has also announced its predictions for the sector in 2022.
Deloitte predicts that the games console market will generate £60.6bn in 2022, up 10% from 2021.
By the start of 2022, Deloitte predicts there will be 900 million console players worldwide. Each will bring an average £69 of revenue per gamer to the industry – comfortably more than the projected £17 per PC gamer and £37 per mobile gamer.
Overall, Deloitte forecasts that console owners will have more than 200 million multiplayer and games subscriptions in 2022. By 2025, these subscriptions will likely generate more than £8.2bn in revenue globally, up from £4.9bn in 2020.
Paul Lee, global head of technology, media and telecommunications research at Deloitte, said: "2022 marks the 50th birthday of the games console with the device now a veteran of the technology industry, outlasting camcorders and CD players, among others. We saw usage of consoles spike during lockdown, with many using their devices as a way to socialise when restrictions prevented people from meeting in person. Usage has remained high as, for many gamers, leaving the game may mean disconnecting from friends."
Deloitte predicts that venture capital firms globally will invest more than £4.5bn in semiconductor start-up companies in 2022, more than three times larger than it was every year between 2000 and 2016, although a slight decrease on investments estimated to have been made into semiconductor start-ups in 2021 (£6bn).
Lee added: "As VC investment in semiconductors remains at elevated levels, there will be a wider benefit brought to digital transformation ambitions. At a high level, heavy VC investment will, in turn, grow new kinds of innovative chips and, thus, computing capabilities, potentially leading to digital transformation of the like we've never seen before."
Deloitte predicts that while the semiconductor shortage will endure throughout 2022, it will be less severe than in the past 16 months, and it will not affect all chips.
While in mid-2021, customers have been waiting between 20-52 weeks for multiple types of semiconductors, causing manufacturing delays or shutdowns, by the end of 2022 lead times will be closer to 10-20 weeks and to reach equilibrium by early 2023.
Jodie Birkett, partner and financial advisory lead at Deloitte in the North West, said: "Rising demand for chips across almost every industry – from data centres, to automotive, to healthcare – has led to this lengthy chip shortage, which has been further exacerbated by the pandemic.
"However, the end is on the horizon, with fresh investment in manufacturing capacity from chipmakers and governments helping to meet demand by 2023."
Deloitte also predicts that 320 million consumer health and wellness wearable devices will ship worldwide in 2022, rising to 440 million units by 2024. It predicts that 275 million of these devices will ship worldwide in 2021.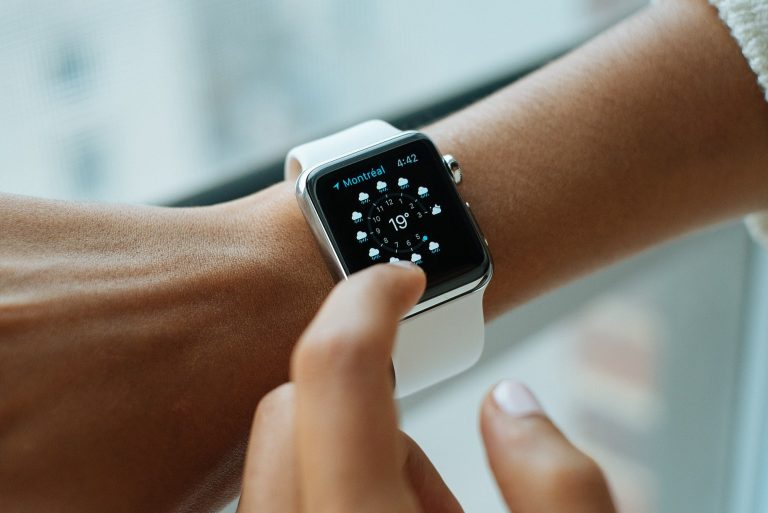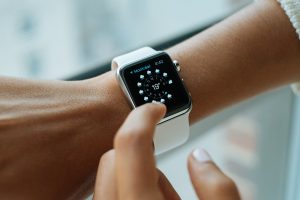 This comes as consumers are increasingly using smartwatches and fitness trackers alongside smartphones to track their health and wellbeing, with smart patches also becoming available off the shelf and via prescriptions.
According to Deloitte's Digital Consumer Trends research published earlier this year, wearable devices saw the biggest increase in ownership out of any technology in the UK in 2021: 40% of consumers now have access to a smartwatch or fitness band, up from 31% in 2020.
Kathy Haunton, partner and life sciences and healthcare lead at Deloitte in the North West, said: "As usage of wearable devices and smart patches continues to grow, so will awareness of the benefits the devices bring to consumer health, wellbeing and, potentially, the care that they receive.
"As a result, we're likely to see Big Tech companies, as well as healthcare professionals and start-ups, focus fiercely on wearable device innovation and investment in the two years ahead."
Deloitte predicts that non-fungible tokens (NFTs), unique digital identifiers that use blockchain to record ownership of an asset, will generate more than £1.5bn in transactions for sports media in 2022, about double the value of NFT transactions for sports media in 2021.
Deloitte also predicts that between four and five million sports fans globally will purchase or receive an NFT sports collectible as a gift in 2022. North West Premier League football clubs Manchester City and Everton have introduced such schemes.
Tim Bridge, director in the sports business group at Deloitte, said: "The 2021-2022 season could be the first in which NFTs start to make a major mark from a revenue perspective and by 2023 it is likely that most major football leagues in Europe will have launched multiple NFT-related products.
"NFTs have added rarity to sporting moments and, in the future, every game of every season could generate a new matchday moment solely available to the highest bidder via an NFT."
2022 will be the final year that traditional television from broadcasters, whether live, time-shifted, or on-demand, collectively makes up more than 50% of video viewing on all screens in the UK, Deloitte predicts.
It expects that traditional TV broadcasters' share of viewing hours among UK consumers – which was 73% as recently as 2017 – to fall to 53% in 2022 and then to 49% in 2023.
Meanwhile, time spent viewing content on streaming video on demand (VOD) is predicted to rise from seven per cent in 2017 to 27% in 2022, and again to 31% in 2023.
By 2027, Deloitte predicts that viewers aged between four and 34 will watch most of their video content via social media, followed by streaming channels. In contrast, viewers aged over 34 will continue to favour broadcast content.
Claire Jolly, partner and technology, media and telecommunications lead at Deloitte in the North West, said: "It would be a mistake for advertisers to cut the cord with broadcasters altogether.
"The TV screen still holds huge power in its ability to create national water cooler moments and broadcast high quality advertising to households across the UK. Addressable advertising, programmed to show different ads to different households, has the potential to boost the impact of on screen advertising even further."
Another prediction is that smartphones will generate 146 million tons of CO2 or equivalent emissions (CO2e) globally in 2022.
The bulk of these emissions, 83% of the total, will come from the manufacturing, shipping, and first year usage of the 1.4 billion new smartphones forecast to be sold in 2022. Usage-related emissions from the other 3.1 billion smartphones in use during 2022 will generate an additional 11%, and the remainder will come from refurbishing existing smartphones (four per cent) and end-of-life processes (one per cent), including recycling.
Deloitte's analysis highlights that the single biggest factor that could reduce a smartphone's carbon footprint is to extend its expected lifetime, with consumers keeping their handsets for longer.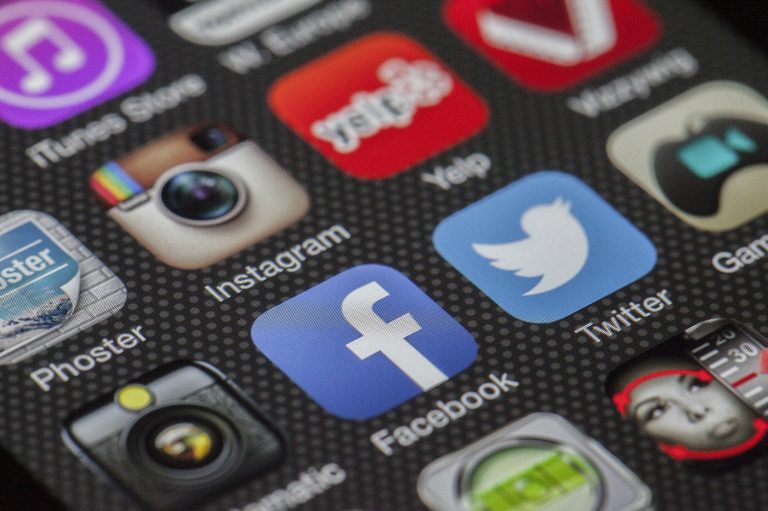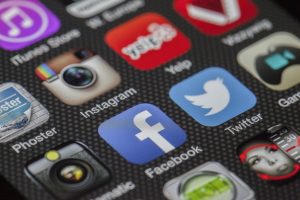 James Meadowcroft, director and climate lead at Deloitte in the North West, said: "With sustainability now firmly on the boardroom agenda, businesses across all sectors are striving to understand the impact of their industry and products on their carbon footprint.
"The smartphone industry will need to balance product innovation with educating consumers on how best to recycle and prolong use of current and old devices."
Finally, Deloitte predicts that in 2022 at least 150 million paid subscriptions to subscription video-on-demand services (SVOD) will be cancelled worldwide, with churn rates of up to 30% per market.
However, overall, more subscriptions will be added than cancelled as the average number of subscriptions per person will rise. In markets with the highest churn, many of those cancelling may resubscribe to a service that they had previously left.
High churn levels will heighten competition between streaming platforms, with Deloitte predicting that platforms may spend up to £150 on marketing its subscription to an individual.
Lee added: "Following blockbuster growth during the pandemic, the growth in new SVOD households is likely to slow across the UK, US and Europe.
"SVOD providers will use various plays to make their subscribers stay. They can team up with telcos to offer discounted bundles, they could offer additional types of content, from podcasts to mobile games, and they can release episodes of the most valued tentpole content weekly."