Claims business completes acquisition of Manchester health and wellbeing venture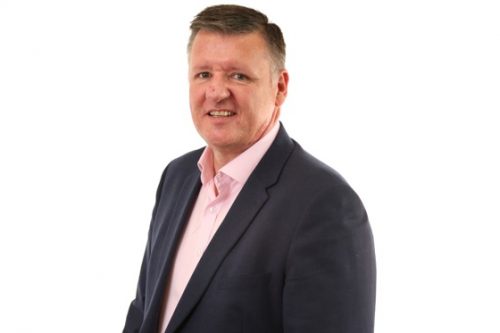 Claims services business handl Group has acquired organisational health and wellbeing business, Robertson Cooper, for an undisclosed sum.
Manchester-based Robertson Cooper works with UK and international corporate, public sector and higher education clients to deliver a sustainable approach to mental health and wellbeing in the workplace. Its mission is to deliver more good days at work to everyone, everywhere.
Founded more than 20 years ago, it employs a team of wellbeing specialists, business psychologists and data analysts, providing evidence-based, integrated approaches to employee health, wellbeing and resilience. Support packages and online products cover health and wellbeing strategy, measurement, and training.
The Robertson Cooper team has a strong track record in helping its global blue chip clients, including Aviva, Mace, Nestle and GSK.
According to Chorley-based handl Group CEO Graham Pulford, the acquisition is a major step forward in the group's plans to build a leading market presence in the established wellness sector and provide an entry point for new multi-service partnerships with clients from blue chips to smaller organisations.
Graham explained that corporate management teams now place far more emphasis on the health and wellbeing of their workforce, as the overwhelming evidence states companies that do this well reap a wide range of benefits.
He noted that preventative approaches to mental health and wellbeing are often a source of competitive advantage: "It stands to reason that companies that treat their employees well will attract and retain talent and build brand advocacy from within, especially in the current challenging climate."
He added: "We have been exploring this opportunity with Robertson Cooper for some time, and I am thrilled they have agreed to become part of handl Group.
"It is a highly reputable, evidence-led business and a great fit for handl group. The team will help spearhead our strategy to diversify into the corporate sector, with a new range of services built around a next generation wellbeing platform."
He said handl aims is to utilise the deep experience of founders Prof Ivan Robertson and Prof Sir Cary Cooper, who will continue to be involved in the group, and provide a complete commercial package for employers.
"Just as bundled services propositions are getting increased traction in insurance claims, a similar focus is emerging in corporate health and wellbeing.
"Corporate clients prefer to partner with highly compliant, reputable, data-led multi-service providers, as opposed to managing different suppliers and multiple hand offs, which is inefficient and risks their people slipping through the net.
"We have already invested in a number of rehabilitation and healthcare brands, such as Mind Right (psychological rehabilitation) and EQL (digital MSK triage support and self-managed care), with a heavy focus on digitally enhanced provision."
Ben Moss, managing director, Robertson Cooper, said: "I'm genuinely excited to be leading Robertson Cooper into its next chapter with handl Group as the new owner. With the support of our founders, we've evolved with the health and wellbeing market and now the business is ready for a new level of growth. After 10 years as MD, I know that takes a particular kind of support: the kind that handl Group brings.
"We share values around technology, innovation, collaboration and a razor sharp focus on exceptional client experience – handl also brings a commitment to invest in its businesses, plus powerful synergies within the group. For those reasons, and more, I'm confident this is the right change at the right time and look forward to a bright future for Robertson Cooper and its clients."
Prof Cary Cooper, co-founder Robertson Cooper, said, on behalf of himself and fellow founder, Ivan Robertson: "Robertson Cooper has been a labour of love for me and my co-founder Ivan Robertson for the last 20 years – how time has flown. During those years great colleagues have done remarkable things for fantastic clients.
"Ivan and I are hugely grateful to all those involved and are proud of the positive impact Robertson Cooper has had on the world of work.
"With all that in mind, I couldn't be happier to be handing over the reins to handl Group. I'm confident they understand, respect and will retain what makes Robertson Cooper valued by so many clients, whilst also bringing new resources and insight to take the business to the next level.
"And it's not farewell from Ivan and I – we'll still be involved and are excited to be part of what comes next."