North West business briefs: Clear Marketing; JMW; Paul Askew; Edge Hill University; The Doughnut Whisperer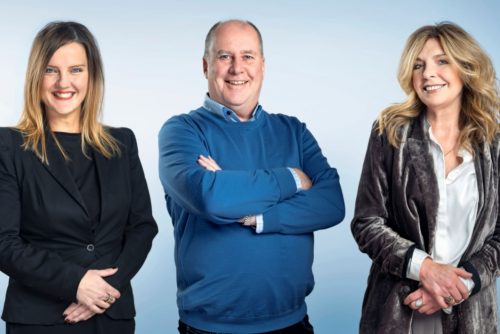 The founder of Clear Marketing, Jim Smith, has stepped down to follow the successful completion of the Employee Ownership sale of the business. The sale of the creative agency, founded by Smith in 2002 and which has offices in Wilmslow and Glasgow, was originally forecast to be realised in 2023.
A strong three-years have, however, seen the business exceed all targets, with the transaction completing two years ahead of schedule. Clear Marketing employees now have 100% equity of the business.
The agreement was structured by Employee Ownership Trust (EOT) specialist Baxendale and overseen by the management team, led by Gemma Stirling (managing director), Elaine Cunningham (client services director), Martin Burrill (financial director) and Marie Mellon (account director).
Jim Smith said: "Following a strategic review of the business in 2008 we, the directors, knew it would never be in the interest of the employees and our long standing clients for me to hand over the business to another agency or investor. The agency is incredibly proud of its relationships, many of which span over 10 years – it was clear that the Employee Ownership Trust approach was the right approach for all, providing security for the team and clients with the continuity with which they are accustomed.
"I couldn't be any prouder of what the business has achieved over the last two decades, attracting blue chip brands and, most importantly, retaining them. As Clear Marketing's 20th anniversary fast approaches it feels like a fitting time for me to step down. It is with immense pleasure that I hand over the reins to Gemma, Elaine and Martin, under whom I know the business will continue to flourish."
Managing director, Gemma Stirling, said: "The business's strong and established retained client relationships have undoubtedly helped us weather the COVID storm and ensured that we've maintained profitability. Our original timeframe for completing the sale was five years, so to do it in less than three is a really proud moment."
::
The Real Estate team at JMW Solicitors has advised HSPG on a deal with Fiera Infrastructure Inc. to support the delivery of new UK social infrastructure platform, Domus Social Housing. Domus will provide supported accommodation to vulnerable residents through long term leases with regulated housing providers. It will initially own circa 50 properties across England, housing around 1,000 people.
The new long term partnership will see HSPG, an investor and manager of UK social housing based in Manchester, support the acquisition, management and expansion of the new platform. Fiera Infrastructure is a global mid-market direct infrastructure investor. JMW Solicitors acted as legal advisor to HSPG, while Allen and Overy advised Fiera Infrastructure.
David Searle, co-founder and chief operating officer of HSPG, said: "We are delighted to be working with Fiera Infrastructure to bring much needed private capital into the social housing sector to help address the UK's supported housing shortage. Importantly, this partnership will provide high quality accommodation to some of the most vulnerable members of our society, including those at risk of domestic violence and homelessness.
"The first portfolio will deliver positive social impact for tenants as well as the local authorities and wider community. This forms part of HSPG's wider goal to end the UK's homelessness crisis and ensure that everybody has access to a good quality home."
Thomas Pearson, real estate partner at JMW Solicitors, said: "We're pleased to have been able to support HSPG with this landmark deal – another project with huge social impact that will help to deliver much needed social housing and support those most in need. Having advised the team for a number of years, it has been fantastic to see the work they are doing and watch the business go from strength to strength."
::
Renowned Liverpool chef, Paul Askew, had the honour of cooking for the G7 conference held in the city last weekend. The chef patron of The Art School and his team were bestowed to create two menus for the G7's foreign and development ministers, with lunch at the Museum of Liverpool, and then dinner at the Beatles Story at the Albert Dock.
As he celebrates his 40 th anniversary year in food and drink, Paul embraced one of his biggest challenges to date, to showcase the very best of the city's gastronomic ambition and creativity to the world.
He said: "The brief was something truly unique compared to everything in my career and my team's so far – to cook for the G7 and do it all on site away from The Art School. Our task was to embody the flavours, spirit and history of Liverpool across two services, to distil the essence of this great city for these global leaders onto their plates. We are very proud and incredibly happy how the weekend unfolded and it's still quite surreal to reflect on it all."
As Liverpool hosted some of the world's top leaders from the US, France, Germany, Italy, Canada and Japan, Paul brought all of his experience to the fore to capture the magic of the city region for these very special guests. Sustainability, using local artisanal suppliers and free range and organic produce are at the heart of Paul's vision, to celebrate and champion what Liverpool has to offer within a 30-mile radius.
Whilst also contending with opening his brand-new Scouse Brasserie in the city last week, Barnacle, with a collective of leading local chefs, Paul's focus also remains firmly fixed on giving a voice to the hospitality industry as it faces new challenges in the pandemic. He said the fight is far from over for the sector, which is a major part of the economy in Liverpool.
::
One of Lancashire's largest leadership skills programmes, delivered by Ormskirk's Edge Hill University, has been awarded additional funding to boost the management aspirations of employees in the region. The University's business school has secured a funding extension for 90 more places on its popular Leading Lancashire programme until 2022, following the successful delivery of the programme to date.
The project, part-funded by the European Social Fund, is delivered to employees of small and medium-sized enterprises (SMEs) in the region to deliver of professional Chartered Management Institute (CMI) qualifications.
John Mercer, associate director of Edge Hill's business school and director of the university's Leading Lancashire programme, said: "It's very encouraging to see business leaders across the region recognise the value that investing in their employees can bring to their company and the benefits that these leadership skills will bring as they navigate their recovery after the COVID-19 pandemic.
"This latest extension means that we can continue to expand the Leading Lancashire programme and welcome even more companies from across the region as we help employees to expand their skill set in an ever-changing SME sector."
The Business School has delivered CMI training to more than 350 SMEs and 720 employees since January 2020, helping businesses to build stronger and more coherent teams as they recover from the impact of COVID-19.
::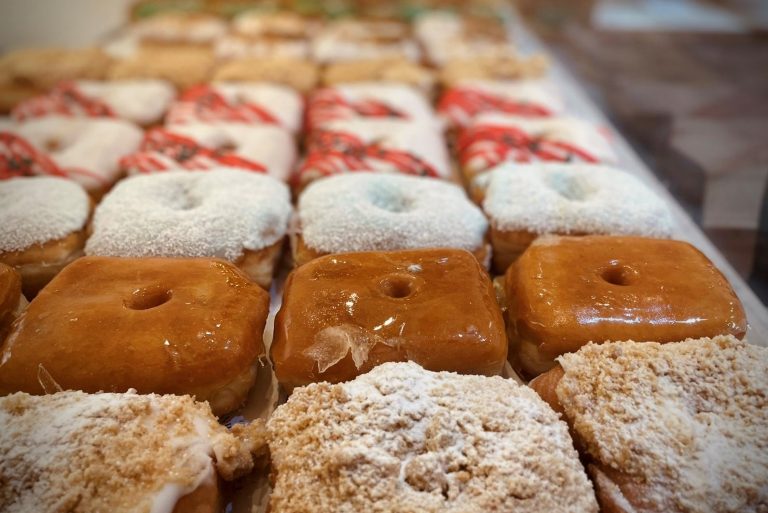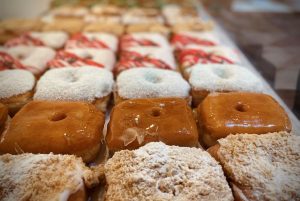 A vegan doughnut company set up during lockdown has opened its first store in Chester city centre. The Doughnut Whisperer was set up by Chester-based acting couple Claire Cooper and Emmett Scanlan with local baker Stephanie Reid.
Since opening in spring, the business has gone from strength to strength and was even awarded best vegan doughnut at the PETA Vegan Food Awards. Previously, customers were able to buy doughnuts through their website or at store on Minerva Avenue, but only via pre-arrangement. Now, though, the business has opened a new shop at Rufus Court, which will be serving freshly baked doughnuts for customers to drop in and buy.
Claire Cooper said: "We always dreamed of opening up a small drop in shop, somewhere cosy and inviting, a place where you can swing by and stock up on your doughnuts for the weekend so it's great to have achieved that dream. It's a great spot as there is a real buzz at the top of town and with a communal eating area outside in the courtyard – it's perfect and is quickly becoming a vegan hotspot."
When the business was launched it was provided with business start-up support by Cheshire and Warrington Growth Hub. It introduced The Doughnut Whisperer to the NowFooD centre at the University of Chester and local food and drink experts Taste Cheshire. The Growth Hub also advised the business about the Kickstart scheme.
Andy Devaney, business innovation director at Cheshire and Warrington Growth Hub, said: "It is great to see the journey of The Doughnut Whisperer and the recognition and growth they have achieved within their first year, despite such tough trading conditions."