North West business briefs: Assetz Capital; Boost; Liverpool China Partnership; Globus Group; ITS Technology Group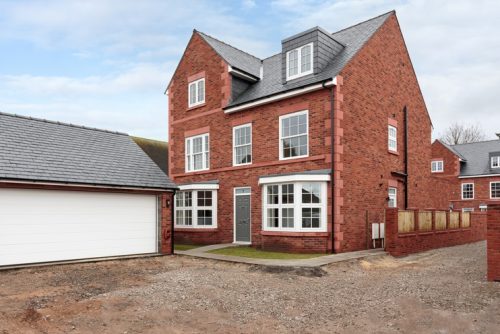 Amor Homes has secured a £1.3m loan from specialist lender Assetz Capital to complete its luxury development in Cheshire.
Having successfully built four luxurious homes in a semi-rural setting in South Cheshire the developer is now exiting the development facility with Assetz through a £1.3m bridging loan. Although the building schedule had initially been disrupted at the start of the pandemic, the first boost to cashflow ensured that the project carried on throughout the various lockdowns.
The scheme is providing high quality family homes in a rural setting, with transport links to the M6 and M56. Two of the homes are already sold and there has been significant interest in the remaining properties. The bridging facility through Assetz will repay the remaining balance of the previous development loan and allow Amor Homes to finalise the sale of the other properties.
Owner of Amor Homes, Dave Bracegirdle, said: "Our relationship director at Assetz Capital, Colin Doyle, has been extremely helpful through the entire process, as has the wider team at Assetz.
"The diverse lending proposition that Assetz provide has been incredibly useful for us and we're delighted to complete on this luxurious scheme which will provide high end family homes."
Colin Doyle, relationship director at Assetz Capital, said: "Amor Homes has been a pleasure to work with, and it's great to see the homes now being sold and families moving in. At Assetz, we aim to keep tackling the housing crisis in the UK, so seeing schemes like this through to completion is essential to meet the demand."
::
Boost, Lancashire's Business Growth Hub, has been given a further £3.2m to continue supporting Lancashire's business community with a wide range of fully funded support services. The financial commitment from Lancashire County Council and the European Regional Development Fund (ERDF) will mean Boost's current support offering will continue until June 2023.
Lancashire County Council will provide £1.3m while the ERDF will contribute £1.9m to Boost, which has so far supported 8,000 business, helped to create 3,000 jobs and generated more than £100m in economic activity since its inception in July 2013.
During its next phase, from January 2022 to June 2023, Boost will support 800 businesses, create 880 jobs and support 100 new business start-ups, adding £4m to the Lancashire economy. Lancashire County Council will also review Boost's support structure during this period to ensure that, after June 2023, its offering continues to be aligned to the changing needs of business
County Councillor Aidy Riggott, cabinet member for economic development and growth, Lancashire County Council, said: "Boost is a vital part of Lancashire's business support ecosystem and this was brought into focus as the Growth Hub supported thousands of business owners and leaders during the COVID-19 pandemic.
"Lancashire County Council is delighted to continue our commitment to Boost which will mean Lancashire business owners and managers will be able to continue to access this vital funded service as they recover from the challenges of the past two years and focus on the future."
::
Liverpool China Partnership has ended the year on a high after announcing three new members to the organisation – global firm Allseas Global Logistics, The University of Liverpool Confucius Institute (LCI) and The Liverpool Institute of Performing Art (LIPA).
Liverpool China Partnership is a pioneering membership organisation that facilitates purpose-driven relationships between China and the UK for civic and business people and partnerships, opening up doors of opportunities for its members.
Allseas Global Logistics currently operate several containerised and breakbulk cargo routes from Shanghai, Shenzhen and Ningbo in China to Liverpool, and is already bringing huge logistical benefits to existing LCP members and the wider Liverpool City Region business community. The addition of Liverpool Confucius Institute and LIPA further amplifies the partnership's track record of harnessing leading providers of education in the city region.
Paul Kallee-Grover, chair of Liverpool China Partnership, said: "As a business, Liverpool China Partnership has had to evolve over the last few years to meet the challenges of COVID-19, Brexit and the ongoing fuel and truck driver shortages head on. As a result, we have employed a renewed focus on the growing logistics network within the city region and identified potential partners with existing relationships with China.
"This is why we are really pleased to welcome the likes of Allseas Global Logistics as one of our new members as it will be a fantastic asset to our other members who are exporters. It also means we can open up access and dialogue with our other key players across the city region, including the combined authority, local government and the port. Together we have a much stronger voice to make things happen on behalf of our members."
::
International PPE (personal protective equipment) manufacturer, Globus Group, is boosting career opportunities for young people across the North West as it extends its apprenticeship programme with 15 places.
Renowned for developing pioneering PPE products at its Alpha Solway factory in Golborne, which opened its doors last year in the wake of the COVID-19 pandemic, the business has now created a variety of new apprenticeship roles as it continues to grow.
With various new positions open to join the half a dozen apprentices already at the site, Globus Group is enabling a diverse range of young people to further their careers in leadership and engineering, while helping to keep frontline NHS workers safe by producing vital PPE.
Alpha Solway currently employs hundreds of workers across its four sites in South West Scotland and North West England, producing a billion face masks per year for frontline NHS staff.
Sharon Taylor, HR business partner at Globus Group, said: "We've created these opportunities to help provide a valuable career option for young people looking to gain quality training and life skills without going down the university route. We're hoping to attract a diverse pool of talent to our business which we know will help contribute significantly to our journey of growth and we'recommitted to improving social mobility within our recruitment process."
::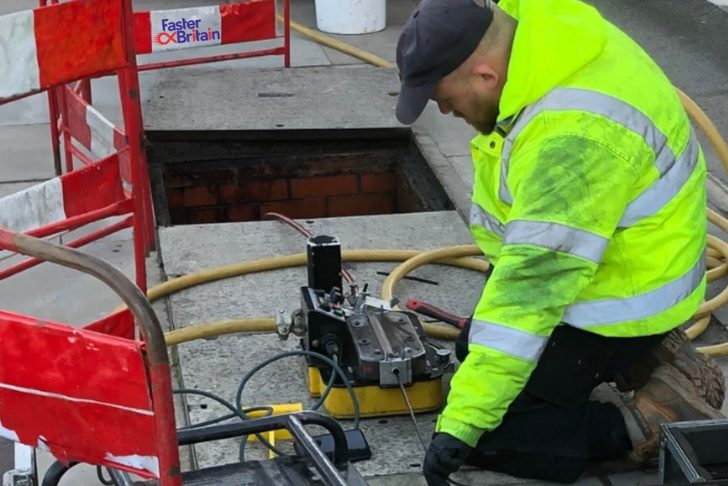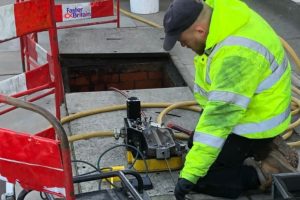 Chester-based full fibre operator, ITS Technology Group, is nearing the completion of a transformational network build across Wigan that will benefit around 2,000 businesses, giving them access to Gigabit capable services.
Due to launch early next year, all 21km of the core Faster Britain network will have been installed reusing existing ducts to lay the fibre cables, which ensures disruption to local communities is kept to a minimum throughout construction.
The operator's fibre planners have designed a route to give optimum access to Wigan's business-dense areas making it easy and fast to connect premises. Starting at Swinley at the Cherry Gardens, the network passes along Wigan Lane past Wigan Royal Albert Infirmary, and into Standishgate in reach of the town hall, and The Galleries, which is currently being redeveloped.
Daren Baythorpe, CEO of ITS, said: "As a business headquartered in the North West, the region is very important to us, and I am really excited to bring our Faster Britain network to Wigan. I am proud that our infrastructure will help businesses across the town take advantage of Gigabit capable services and the applications that 'run over the top', such as cloud and hosted solutions, available through our partners.
"While full fibre is the 'gold standard' in connectivity terms, it is not a luxury, and certainly should not be a postcode lottery. This is something that our Faster Britain initiative is tackling head on, and I am delighted that organisations of all shapes, sizes, and sectors across Wigan will be able to put their digital woes behind them."