Scale up leaders: Lessons to take into 2022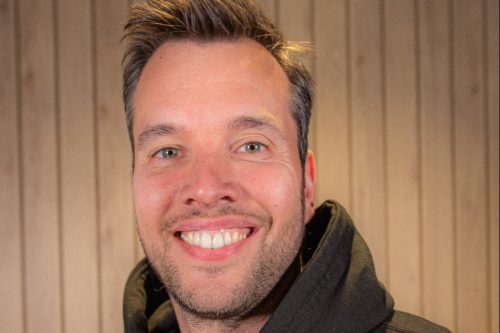 By David Foreman, Managing Director – Praetura Ventures
Leadership styles are changing rapidly.
No place is this more evident than the world of scale ups.
As the global market continues to reach new heights in valuations and investments, the way leaders approach their roles is shifting too.
From a VC's perspective, a strong management team is arguably the most important factor when we consider new investments. I've been lucky enough to work with some of the most exciting companies in the North West's tech scene over the last ten years.
At Praetura Ventures, our mission is to back exceptional founders doing great work and we've witness first-hand how they've grown their companies.
Whilst many different leadership styles exist, certain consistencies in their approaches seem to come up time and time again. Some of these traits are old wisdom repackaged and some are inspired new ways of working they've adopted for a changing world.
Whilst the pandemic obviously tested management teams globally, the next few years will bring its own challenges for those looking to grow a business.
Here are some of the habits we've noticed among founders over the last year which we feel are likely to continue into 2022.
Founder Mentors
More and more founders are using mentors to help them develop both professionally and personally.
The founder of businesses in the Praetura portfolio consistently comment on the incredible impact their mentors and our Operational Partners have on them.
Being the most senior decision maker in a company is a challenge.
The opportunity to learn from others mistakes and glean insights from their experience is grossly under rated. Founders now speak more openly and even thank their mentors publicly. Finding a great mentor can help them transition from founder to leader on their scale up journey.
Entrepreneurs Mental Health
We're making great strides in mental health awareness, but certain demographics and professions often still get overlooked. In previous years founders the mental health of founders, business leaders and entrepreneurs was not considered by most, but this is changing. Several key voices have helped us rebalance our collective view of leader's wellbeing.
Founders are now coming forward about the pressure and strain caused by their working lives, which in turn makes them more relatable.
Starting and growing a company is hard and lots of people depend on you. Taking a healthy and responsible approach to your own wellbeing should be encouraged both physically and mentally.
Transparency
Greater transparency continues to be a growing trend in high growth companies.
We're seeing founders sharing more and more information with their teams to give them better oversight of the company's position.
This helps them engage with the team in a more collaborative manner. And whilst complete transparency and team-wide decisions may not always be possible, many businesses report that this ability to play a part in the company's future helps staff buy into the overall vision.
The rise and fall of 'Perks for PR'
Attracting great talent is incredibly competitive for employers. As the tech industry expanded over the last ten years, gimmicks and headline grabbing perks have been used to boost employer brands.
Whilst this may be useful for initial awareness, we've found leaders in great businesses understand perks have their place.
Potential employees are growing wise to when they're over sold a long list of 'outrageous' perks. The best scale up leaders strike a balance between essentials and luxuries in an employee's package. Perks that retain talent are more powerful than those that only initially entice it.
Finding the best models
Great scale up leaders are continuously looking for new ways to create collaboration, drive efficiencies and deliver on their goals. There's been a real surge in new performance models, mental guides, and other literature to help achieve this.
The Praetura team and several of our portfolio businesses have had success using OKRs to help achieve their goals across the whole company. The best leaders use these techniques to their advantage and look for new ways to continuously improve as their company grows.
Remote working culture
The hybrid working model is here to stay. Businesses who have committed to a portion of remote working long term are starting to consider how this is going to impact their culture.
Whilst lockdown quizzes fatigued many of the working population, finding a way to engage staff in a way that suits company culture is essential. Some companies plan full events calendars with physical team meets, social drop ins and remote takeaway lunches, whilst others place more emphasis on internal communications networks, like Workplace or Teams.
I feel this is a question with several undiscovered answers, and we too are trying to find the right balance as a business.