North West business briefs: Oldham Council; Livv Investment; Left Hand Studios; Everton FC; Addleshaw Goddard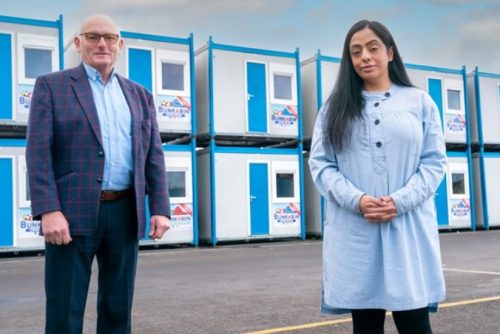 Oldham Council leader Arooj Shah has named businessman and fundraiser Frank Rothwell her first Ambassador for Business.
Frank, owner and founder of Manchester Cabins, became the oldest man to row unassisted across the Atlantic Ocean last year, raising more than £1m for Alzheimer's Research UK in the process. Over the years, Frank has supported many local organisations and, last year, donated £30,000 to Action Together to help the charity continue its vital work supporting the Oldham community throughout the pandemic.
He will now assist Cllr Shah in engaging with businesses across the borough, providing an expert voice and helping steer its approach to supporting andgrowing local businesses. Cllr Shah said: "I'm delighted that Frank has agreed to become business ambassador for Oldham Council. His business expertise, knowledge of the borough, and deep understanding of the opportunities and challenges we face will be invaluable as we aim to enable businesses here to start up, grow, and thrive.
"I spoke at length with Frank at our recent business breakfast, held at Madhlo, and was impressed by his energy and commitment to the borough, as well as his enthusiasm for helping to drive forward our plans for regeneration and growth. I look forward to having him on board and know he will be a huge asset for the council – just as he is a huge asset to all of us here in Oldham already."
Frank Rothwell said:"I am truly honoured to be offered the position of Business Ambassador for the borough of Oldham. I know from experience that when local businesses are successful there is a natural positive effect which benefits the wider community and promotes a better life for all residents. This, in turn, brings in new business, and exciting opportunities perpetuate the continued improvement for all of Oldham.
"My first action as Oldham's Business Ambassador is to encourage Oldham's businesses to attend the next breakfast meeting with Cllr Shah, and Harry Catherall, the chief executive, at Mahdlo – thus ensuring we are galvanised, strive to improve what we have now, and attract new businesses to Oldham, too."
::
A disused swimming pool in Fazakerley, Liverpool, has been brought back into use by the local community and for maritime training purposes thanks to £130,000 of funding from Livv Investment, part of Livv Housing Group.
The news comes at a time when there is real concern about the shortage of community swimming pools in the UK, with Swim England having warned that almost 2,000 pools could be lost forever by the end of the decade. The pool is adjacent to the Clock Tower development which is the home of Seascope Maritime Training, a maritime training provider that develops and delivers Standards of Training, Certification and Watchkeeping (STCW) for Seafarers, and MCA (Maritime and Coastguard Agency) training courses.
Seascope formed a unique partnership with Fazakerley Community Federation with the aim of restoring the pool, which had been disused since 2010. They set up a new social enterprise, STEPZ (Strategy and Training to Eradicate all Poverty to Zero) CIC, to bring it back into use for maritime training and for the local community.
Livv Investment provided a loan of £115,000 along with a grant of £15,000 to refurbish the swimming pool to bring it back into use. This enabled Seascope to develop new training courses for the Global Wind Organisation (GWO) Green Energy sector, while the refurbished swimming pool is now also available to schools, local swimming clubs and members of the community, when not being used for training.
Howard Roberts, executive director, finance and performance at Livv Housing Group, said: "Swimming pools are an important hub for community life, helping people of all ages lead healthier, happier lives but we are seeing too many fall into disrepair and not be replaced. We are delighted to have been able to contribute towards reopening this pool with Seascope which is not only enabling them to expand their important training courses and offer support for job seekers, but also brings it back into community use after more than 10 years."
::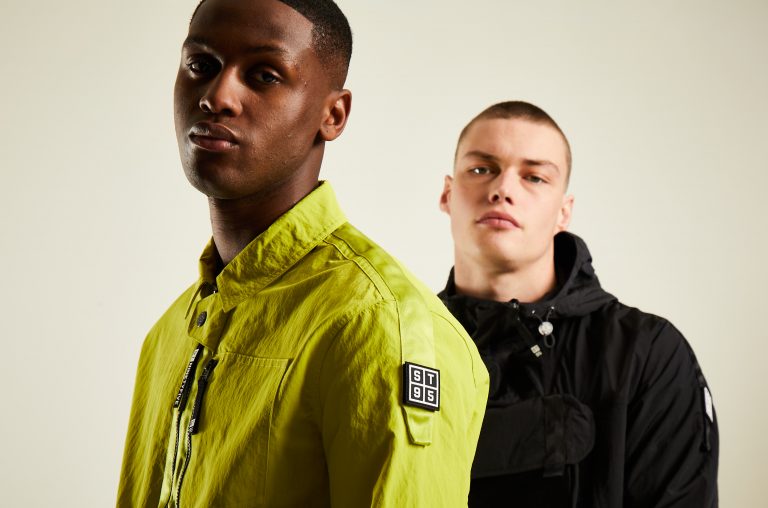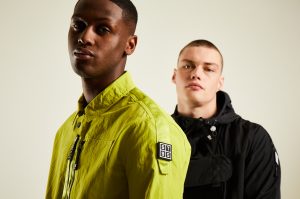 Celebrated sportswear brand ST95 makes a welcome return with its first new collection in more than two decades. ST95 was formed in the mid-1990s, using the technical insights Massimo Osti made his own with Stone Island and C.P. Company.
It lay dormant for most of the past 20 years, forging a cult reputation amongst collectors and enthusiasts. Then, around a year ago, Manchester-based left Hand Studios acquired the brand and has announced that the design and development for the new generation of ST95 will be led by award-winning British designer Christopher Ræburn, based at the RÆBURN Lab in East London.
The new collection combines progressive design with responsible design, while keeping the lineage of the brand at its core. In an initial drop, ST95 returns with a range of outerwear that boasts military and utilitarian design elements made for the modern-day, using 100% recycled materials.
ST95 launches with limited stock landing in hand-picked UK retailers such as Hip Store, Tessuti, Wellgosh and Yards.
A wider release across Europe will follow in 2022.
::
Everton Rainbow shirts, designed by technical partner, hummel to mark Copenhagen 21 World Pride and Eurogames have raised £12,472 which will fund Everton in the Community's LGBTI+ awareness workshops for primary and secondary age pupils.
The special rainbow warm-up shirt was produced for both Everton and Southampton players to wear during the pre-match warm-up of the 2021-22 season opening game. Designed as a mash-up of all flags recognised by the LGBTI+ community, the shirts, also worn by Everton women during a pre-season friendly against Brighton, underpins #YouAreIncluded, which was the overall theme of Copenhagen 2021.
The match-worn training tops from both the men's and women's fixtures were set live on Matchwornshirt.com at kick off where bidders from around the world clamoured to get their hands on the limited edition. The hugely popular design sold out in-store within a day and online within just 20 minutes.
Everton striker, Richarlison proved the most popular during the auction. His match-worn shirt shipped to Brazil alongside Jordan Pickford's goalkeeper shirt, raising £1,083 and £699, respectively, while Dominic Calvert Lewin's shirt was shipped to the USA and fetched £738.
The initiative to support the fight for diversity and inclusivity in professional football is part of the hummel's wider backing for Copenhagen 2021 World Pride and the EuroGames celebration which took place in August
::
Addleshaw Goddard has been invited to advise the UK Government on all general legal matters, following its appointment to the Crown Commercial Service's (CCS) new Legal Services Panel Lot 1 – General Legal Advice and Services. The 12-firm roster was procured by CCS over the summer and is effective immediately.
The new panel covers a wide range of legal advice to central government and its associated bodies. This includes areas such as construction, commercial contracts, dispute resolution and litigation, environmental, employment, pensions, IT, outsourcing, real estate, tax, education, health and safety, public inquires and inquests and public procurement.
The AG team is led by Paul Hirst and Manchester-based partner Michael Rainey. Addleshaw Goddard partner, Paul Hirst, said: "We are very pleased to be appointed by the Crown Commercial Service following a rigorous application and selection process. Addleshaw Goddard has a long track record of working closely with government and the public sector, and so we are very much alive to the pressures and sensitivities of working in these frequently complex areas.
"We are also aware that now, more than ever, there is a demand for the best possible advice as the public sector grapples with a number of issues that have direct effects on communities and individuals. Many of the issues facing government, whether local or national, have repercussions for years, if not decades to come, so making the right decisions is vital for getting the right results both now and in the future.
"This appointment is a reflection of the depth and breadth of our experience. We are both delighted at this recognition and excited about the opportunities it offers to further develop our relationship with public sector providers and engage with new work."