'Have a great business model and know your customer'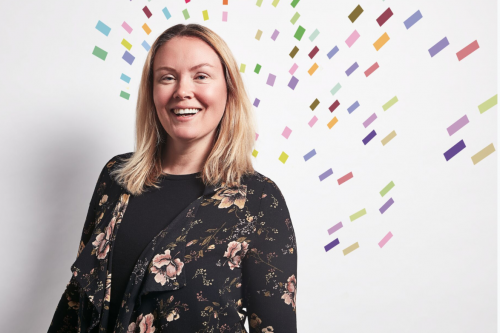 What can law firms learn from SME owners and why is it imperative to know your customer base?
Those were just some of the questions explored at a recent event held in partnership with law firm JMW looking at growth challenges for SME businesses in the region.
In the second part of our feature we hear from Naomi Timperley, co-founder of We are GSI, Marc Yaffe, Partner and Head of Commercial Litigation at JMW Solicitors and Harry Luscombe, Commercial Director at Total Processing.
Naomi Timperley, co-founder, We are GSI
A stalwart of the tech world, Naomi is co-founder of Tech North Advocates, and is an experienced growth and innovation consultant.
She has co-founded Manchester-based We are GSI with serial entrepreneur and author Vikas Shah to help scaling businesses with growth, strategy and innovation services.
Naomi has worked with hundreds of businesses over recent years and says one of the biggest issue she sees with founders/entrepreneurs is with confidence.
"I've mentored about 400 people that are either starting businesses or got businesses running and I think confidence and believing in themselves has been a big challenge for many," she told the audience.
"Having a really great business model and knowing your customers should be key.
"The companies that I come across, especially on the start-up side, sometimes have no clue who their customers are because they haven't done the market validation and research and they make assumptions.
"They assume they know who their customers might be or assume that they think they're solving a particular problem the customer has, but actually unless they have had those conversations, they've got no idea."
Naomi, who recently led the FreelanceHer100 programme at HOST where she worked with 100 female freelancers across the region to help them with their entrepreneurial ventures, also believes surrounding yourselves with a 'tribe' was important.
She said: "It's about finding the right tribe of people that are going to help you when you do go on that scale-up journey.
"Having really great professional services is part of that and making sure that that are actually going to look out for you and make suggestions to help you scale and grow is important.
"Getting customers is probably the hardest thing and making sure that you keep customers as well and making time for them is key."
Naomi also spoke of the importance of innovating and disrupting the marketplace for SMEs to stay ahead of the competition.
"That doesn't mean you have to do something entirely different; it just means you have to do it better," she said.
"Covid has certainly accelerated innovation and people from all sectors have had to look at how they're going to do business now.
"The shops in the local towns and villages have also had to go online, they didn't have a choice, but I'm also seeing more corporate innovators out there now that are disrupting themselves so they can keep their customers.
"One of the biggest sectors in the North West is manufacturing and those businesses are in the same situation where they have had to adapt to new technologies and digitise to keep growing and maintaining that growth."
Naomi said the region was 'lucky' to have an eco-system in place to help SMEs access support services and as chair of the Industry Advisory Board at the University of Salford Business School, she is a huge advocate of encouraging SMEs to work with their local universities.
"We have some brilliant top universities across the North West, and I think there's a missed opportunity for more businesses to work with institutions like the University of Salford. We have a growth management program designed to help SME businesses to build new skills. There's plenty more out there and tt's something we don't talk enough about."
Harry Luscombe, Commercial Director at Total Processing
Founded in 2015, Total Processing is now one of the UK's fastest growing fintech companies, delivering its services to more than 3,000 clients and disrupting the payments sector through the delivery of custom payment solutions across online and in-store channels worldwide.
Harry Luscombe joined Total Processing from SaaS platform company Mercarto in October 2021. In his new role, Luscombe will help Total Processing to identify profitable sales and marketing strategy as the company expands further into the EMEA market.
The firm has grown hugely over the past 12 months as more retailers moved to online, and therefore needing an online payments system.
"Many of our customers wanted an omni channel approach so they could take payments online and in store as well, so we did see a lot of retailers coming to us and exploring their options to take payments online, whether that's recurring payments or for single transactions," he said.
That growth has seen the firm take on more than 1,000 clients in 2021, with similar growth planned for this year. Part of the attraction is where the company sits in the marketplace.
"There's some brilliant businesses in this sector, some that have been established for a lot longer.
"But what they lack is that customer service element which is still very important if you're a growing business and you want to have a chat about your business needs with the added technical capabilities and expertise that we can provide alongside that value add.
"Our technology is innovative and we're investing and innovating all the time as our focus is to be the customer centric payments provider globally."
Last year Total Processing opened its first office outside of Europe, expanding internationally with a new base in Dubai.
Located at the heart of the city's business district at One Central Dubai, the new office is allowing the firm to strengthen its strategic partnerships with key clients based within the MENA region, enabling them to grow their footprint significantly.
"We've grown to 10 people in Dubai, and it's an area we see lots of growth from because historically it's been an area of the world that has seen a lack of alternative payment methods and a data-driven offering that has held many businesses back so the opportunity there is huge."
Marc Yaffe, Partner and Head of Commercial Litigation at JMW Solicitors
Law firm JMW Solicitors, which has offices in Manchester, Liverpool, and London has grown exponentially over recent years.
It recently reported a "record" half-year with revenues growing 36% to £32.5m for the six months to 31 October 2021, while profits increased by a similar amount.
The firm now employs more than 600 people across its offices.
Marc Yaffe joined JMW more than a decade ago and has seen the city centre firm expand in that time including the opening of a London office in May 2019.
He said at heart of the firm lies an "entrepreneurial spirit" and an innovation led approach to reach new clients as well as attract and retain staff.
"I've worked with entrepreneurs, business owners and SMEs for 20 years and we get to hear about their challenges, their resilience, their ability to try something new and if it doesn't work, try something different.
"That's really what's inspired me throughout my journey as a lawyer. What I have always tried to do with our people is to look at the very human element of what we do.
"Yes, we provide a service, but more importantly, we try to create a safe and an entrepreneurial, fast-growing environment for our staff.
"And we try and motivate them to make sure that they provide the best service to clients.
"I've spent so much time over 10 years helping clients with all manner of problems but ultimately it's about providing a service that goes above and beyond.
"I've always had a genuine admiration for entrepreneurs and people that run their own business. My wife runs her own business from home running a matching father and children clothing brand and I have spent weekends packing boxes and taking them to the retailers, and I see that real desire from entrepreneurs to get things done.
"So as lawyers we have to take that on board.
"Our clients want to know what the solution to their problem is and we have to provide it and I think that pervades throughout the firm because we have some great talented people who work with us and who have helped us to grow."
He continued: "We've been very fortunate being able to recruit great staff. The reason is because we move very, very quickly but also, they get to see a pathway for development.
"We have people who want to push boundaries and have a desire to do more, and we will help them get there by providing the right environment for them."
One of the challenges within the legal sector has been recruiting the right talent, and like other sectors such as tech, Manchester firms are also in competition from big players from London for the same talent.
"Covid has changed the world of work and many people can now work from anywhere in the UK, so some lawyers are being offered London salaries.
"In my view, and some might say it is controversial, but that's a very short-term approach. If you are a lawyer sat in your house, doing legal work which has been provided to you, you don't get the same opportunity to build rapport with clients and with the team.
"Effectively you're a technical lawyer doing purely legal. But if you want to progress and develop often it is about people, and your internal network is as important as your external network."