Care home group to double in size by recruiting 800 staff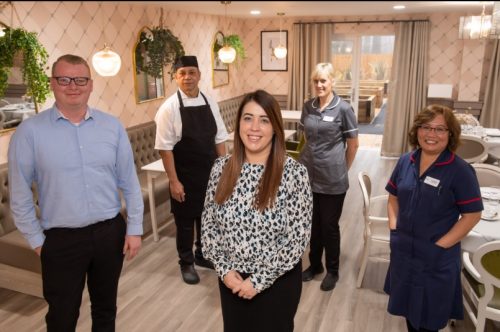 Development-led care home provider New Care said it will create 800 jobs over the next two years.
The Altrincham-based business, part of the McGoff Group, has recently opened its ninth care facility and this year it says it will open a further three facilities in Adel, Wilmslow and Lymm.
A further four care homes are also under construction with practical completion dates planned throughout 2023 and January 2024.
With approximately 810 employees currently, the confirmation of 800 new jobs over the course of the next two years will see privately-owned family business New Care double in size.
The company will be recruiting a wide range of individuals covering care, hospitality, housekeeping, maintenance and wellbeing.
Alex Fairhurst, New Care's recruitment lead, is a Social Care Ambassador for the Greater Manchester Health & Social Care Careers Hub, and within her role, aims to demonstrate the mix of job opportunities available.
She started her career as a care assistant with Four Seasons progressing to administrative positions, before joining New Care in a recruitment role. She said: "Working in the care sector is hugely rewarding and, as a company, New Care understands how important it is to highlight this.
"With a good selection of roles available within each of our care facilities, we can nurture careers across a number of industries, from chefs, waiters, front of house and housekeeping to carers, nurses, wellbeing and recruitment."