Region records deals aplenty as US raiders come calling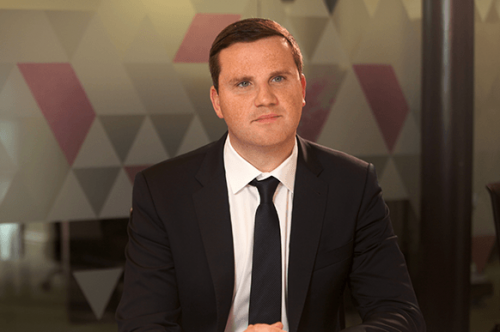 Deal making across the North of England has soared throughout 2021, with private equity houses completing almost 60 deals worth £19.1bn in the past 12 months.
Data from CMBOR, the Centre for Private Equity and MBO Research, reveals that the total value of deals in the North this year is the highest in the decade since the research began. Year-on-year, 2021 deal values accounts for five times more than the £3.7bn recorded in 2020 and is more than 10 times higher than the £1.5bn in 2019.
According to CMBOR, deal volume is also on the up in Northern regions, with the highest number of deals completed since 2014.
PE houses completed 31 deals in the North West during the year, accumulating a total value of £3.23bn. The region was the third on the list of deal volume with 31 completions, following London (64), and South East (40).
The healthcare sector, valued at £3bn with 22 deals completed in 2021, was a core market for UK-wide transactions, including Carlyle Group's £700m acquisition of North West-based Integrated Dental Holdings.
However it was the TMT (technology, media, telecom) sector that accounted for more buyouts than any other sector, with 60 deals valued at £7.1bn in 2021. Of these deals was the £6.8bn sale of Manchester-based telecommunications provider TalkTalk Group, while leading European investor Arrow Global was acquired by TDR Capital for £563m.
The corporate team at independent law firm Brabners celebrated one of its most active years to date, having trebled its deal count in 2021 as M&A activity rebounded strongly. Combined deals value hit £1.3bn.
The 40-strong team, one of the largest corporate law practices in the North West, advised on 139 transactions in 2021, up from 46 in 2020. Notably, the high volume of activity also represents an 82% increase on pre-pandemic levels, with the team also having grown its headcount by 15% in that period.
The firm's dealmakers supported a combined £1.3bn of deals, including a number of cross-border transactions. High profile deals included insolvency practitioner Begbies Traynor's acquisition of David Rubin & Partners, the sale of Ellesmere Port's Hitex Group to Austrian traffic technology group Swarco, and Aleph Group's acquisition of Middle Eastern digital advertising company Connect Ads.
Sam Mabon, head of corporate (Manchester) at Brabners, said: "While the pandemic is very much ongoing, the past 12 months have seen M&A return to the market in full force, particularly among our national and international client base who have driven an increase in deal values.
"COVID-19 has encouraged many business owners to reassess their exit plans and, in many cases, bring them forward to help their businesses adapt to the changing climate. At the same time, investors are incredibly keen to deploy the 'dry powder' accumulated in 2020 – with trade buyers driving the shift towards market consolidation while private equity firms vie for a slice of novel, high growth firms that are catering for recent changes in consumer behaviour."
Manchester law firm, Pannone Corporate, advised on more than £500m-worth of deals in the fourth quarter, as M&A activity remained buoyant.
The corporate team, including partners Mark Winthorpe, Tom Hall and Tim Hamilton, completed 14 transactions during the final quarter of 2021 across M&A, IPO and private equity transactions.
High profile deals include the sale of online mortgage broker Mojo Mortgages to RVU, part of the Zoopla Property Group, the sale of investment platform Hubwise to US tech giant SS&C, the sale of streetwear brand, HERA London, to Gymshark director and former chairman, Paul Richardson, the £16m sale of asset management business IBOSS Group to AIM-listed Kingswood Holdings, and the sale of online Hifi business AV Distribution to AIM-listed Gear4music (Holdings).
Mark Winthorpe, corporate partner, said: "It's great to see the quality of national and international deals we've been involved in throughout 2021 continue into the last quarter, which is testament to the clients and institutions we're lucky enough to work with.
"Stand out themes in the last quarter include the prevalence of US capital continuing to be attracted to quality UK assets, particularly in the technology and financial services space. Over half of our deals in Q4 had a US aspect or involvement, including those involving Zoopla Property Group and SS&C.
"Private equity-backed companies are continuing to fuel the M&A market, as growth is sought by acquisition, and we've recently acted on a number of PE exits as valuations remain robust."
Tom Hall said: "It's exciting to see that we're increasingly involved in both M&A and private equity deals in the rapidly growing technology space, which will no doubt be at the forefront of growth over the years to come."
In November, Pannone advised Metaventures on its $8m investment into games studio developer, Dubit, to fund the first metaverse gaming league.
Hall added: "The Dubit investment, in particular, was a really interesting deal to be involved in as the metaverse is grabbing both headlines and people's imaginations, as major players commit to the virtual world."
Meanwhile, dealmakers at Dow Schofield Watts' Northern offices almost doubled the volume and value of deals completed in 2021 in a bumper year for the firm.
The teams in the North West and Yorkshire advised on 107 deals with a total value of £2.45bn during the year, compared with 54 deals with a total value of £1.27bn the previous year.
The record figures come on the back of a buoyant deals market, with an abundance of available capital, strong demand for assets and keen interest from overseas buyers, in particular from the US.
During 2021 Dow Schofield Watts, which also has offices in Aberdeen, London and Reading, entered the ranks of the top 15 most active UK dealmakers. It also continued to extend its international reach with the addition of new members to its global corporate finance advisory network Pandea, which now includes more than 200 professionals in 24 countries.
Key deals for the North West corporate finance team during 2021 included the disposal of Cheshire-based insurance broker Bollington Wilson Group to the US company AJ Gallagher, the sale of Wallasey-based mobility equipment provider Ross Care to Cairngorm-backed Millbrook Healthcare, and the sale of Leisure Lakes Bikes to JD Group. Meanwhile the transaction services team advised on LDC's investment in occupational healthcare specialist PAM Group, Beech Tree Private Equity's investment in cloud services provider Ancoris, and the MBO of Moneyplus Group backed by Intriva Capital.
Gregg Pendlington, who heads the corporate finance team in the North West, said: "2021 has been an outstanding year for the business. The wide availability of capital, both within corporates and private equity firms and supported by debt funding of all forms, has created a positive environment for M&A.
"Environmental services, insurance, health and fitness and specialist retail have all been hot sectors, while manufacturing has gone from strength to strength. Our strong pipeline suggests that the buoyant deals market will continue well into 2022."
Ed Brentnall, joint head of the transaction services team in the North West, highlighted two key trends: "We have seen very strong levels of buy and build activity across a number of sectors, primarily with the aim of widening product portfolios or geographical coverage, in some instances with a view to a future exit."
Dow Schofield Watts now has more than 80 professionals offering a broad range of services and ranks as a top 50 accountancy firm. In December 2021 DSW Capital, the company behind the Dow Schofield Watts brand, raised £5m in a successful IPO which will help support its continued expansion across the UK and accelerate the growth of the Dow Schofield Watts network.