Wealth management firm expands UK reach with West Yorks office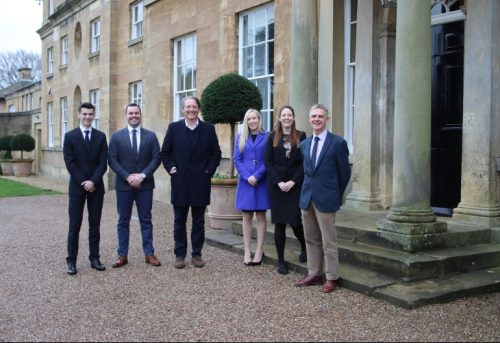 Manchester-based international wealth management firm Artorius Wealth is expanding its UK reach with a new office in West Yorkshire.
The new site will be based in Bowcliffe Hall, near Wetherby, and will support the growth of the firm's regional business.
Senior client partner, Mark Widdup, said: "Artorius is focused on regional growth opportunities and we have always spent time and a great deal of effort finding unique offices that our clients love to visit and our staff enjoy working in.
"The environment at Bowcliffe Hall is unique and coupled with the Drivers' Club, has become a go to destination to meet like-minded friends and business associates."
He added: "We believe this unique environment allows us to better understand our clients and the business community we serve. Furthermore, its convenient location and superb facilities make it ideal for our clients in Yorkshire and the North East."
The hall is owned by, and is the headquarters of, entrepreneurial venture The Bayford Group, and its chief executive, Jonathan Turner, said: "Artorius will be a fantastic addition to Bowcliffe.
"The team have been regular visitors over the years so we look forward to seeing them more often as part of our thriving business community."
Artorius Wealth was established in 2015 by a group of 30 investors, principally entrepreneurs and financiers. No investor has more than 10% of the equity.
It also has offices in London and Zurich.
Artorius currently manages £1.6bn in assets and is owned by management, employees, and a small group of high net worth individual shareholders. Assets grew by £500m, circa 36%, in the 12 months to April 2021.