People: Dsposal; Anthony Collins Solicitors; Avison Young; Miller Homes; Silven Recruitment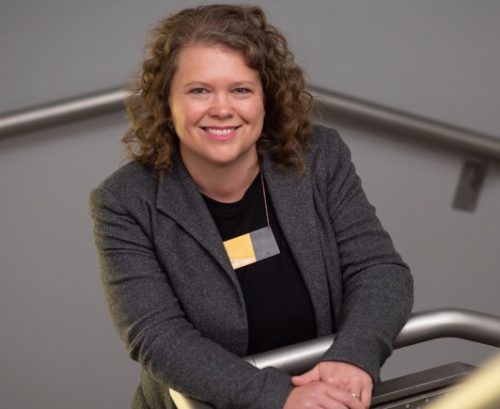 Sophie Walker, co-founder and former chief operating officer of Manchester waste disposal specialist Dsposal, has taken on the role of CEO and a new chief information officer role has been created as part of a growth and reach-focused reorganisation of the top roles at the waste software company.
She takes over the CEO role from co-founder Tom Passmore, who has who has been appointed into the newly created role of CIO. Tom has moved into this new role to enable him to focus more on data architecture and analytics which is requiring more attention as the business grows.
Sophie was recognised with a Women in Innovation award from Innovate UK and the KTN in March 2021, and alongside Tom has taken the company from an initial idea while cycle touring in North America to the growing scale up it is today. She has been an equal driving force in the company's development and has long been the public face of the business, making her promotion to CEO a natural step.
Along with Sophie and Tom's new positions, the company also recently hired a new software engineer and a project associate, as well as welcoming Will Medd to the board of directors.
Sophie said: "I'm tremendously grateful to Tom and the team for their support. We made the conscious decision early on that I would be the face of Dsposal which has enabled us to tip the balance of gender representation at events in the sectors we work in. Making the waste and tech sectors more inclusive and equitable is something I am extremely passionate about. This is a wonderful opportunity for me and I hope that it's another step towards tipping the balance in favour of better representation at leadership levels in these industries."
Tom Passmore said: "With the imminent changes to the industry heralded by the Environment Act 2021, especially the focus on compliance and digital waste tracking, we wanted to create this chief information officer role to dedicate the necessary time and resources to continued best-in-class product development and waste data quality for the whole sector.
"Sophie's built such an impressive reputation for herself and Dsposal over the last five years and is the perfect person to take the CEO role as we move to our next chapter focused on extending our impact and reach, supported by our commercial director, Alexa Culver, and our growing team."
::
Lisa Moncur, the Church of England's Diocesan Registrar for both Chester and Blackburn, has joined Anthony Collins Solicitors (ACS) as consultant solicitor.
The appointment builds on ACS's expertise in the faith sector, with the firm advising 12 Church of England dioceses on education and school matters. It also acts for the Methodist and Baptist churches nationally as well as several other church denominations and independent Christian charities.
Moncur's role at ACS sees the firm become one of a few law firms nationally to support Diocesan Registrar services for more than one Diocese. ACS is also one of the top five charities firms in the UK, offering support in governance, commercial and funding, employment, pensions and property and construction.
Moncur joins ACS, which has offices in Manchester and Birmingham, with more than 20 years of experience, previously at Aaron & Partners and in-house legal roles.
She said: "ACS is highly regarded in the UK's charities and faith sectors for its vast expertise and experience in these very specialist areas. The firm's principal value of improving lives, communities and society is clear in the work it does, and its sustained commitment to helping a breadth of organisations and church groups.
"I am looking forward to working as part of the team, which I know is driven by the positive impact its work has on the lives of real people."
The role of Diocesan Registrar is personally appointed by the relevant diocesan Bishop and provides advice and support on ordinations, consecrations, confirmations, baptisms and burials as well as general legal advice to clergy and parishes, maintaining diocesan and parochial records, and advising on parish trusts.
Dominic Curran, partner and head of charities at Anthony Collins Solicitors, said: "Lisa's decision to join Anthony Collins Solicitors and be supported in her important role as Diocesan Registrar by the team here, tells of the talent, commitment and social purpose we have. Our specialism in supporting faith and charity groups is founded on our team's belief in creating positive change. Our focus is on helping more organisations in these specialist areas and furthering our impact."
::
Avison Young has announced the hiring of Dr Stephen Rosevear (director), Patrick Ransom (associate director), Louisa Guyon (associate) and Victoria Smyth (consultant), all formerly of Hatch Consulting, to expand the company's economics capabilities.
The team will sit within the national regeneration team, led by Nicola Rigby and Martyn Saunders, providing an additional level of economic expertise to the existing teams based in Manchester and London. This builds on the growth of the team last year to include two new graduates, Aba Shokunbi and Aaron Leadbeater, and the promotion of Georgina Iliff in January 2022 to consultant.
By bringing in this expanded offer the team will help in securing public investment, addressing socio-economic challenges, and securing the buy-in, support and permissions needed for investment propositions.
The combined team has successfully secured more than £1bn of public sector funding for clients over the past two years. This has included major infrastructure projects, housing initiatives and town centre and COVID-19 recovery strategies.
The new team has also been involved in some nationally significant projects including Freeports, the Housing Infrastructure Fund and Heritage Action Zones, as well supporting cities and towns through various funding, delivery and strategy programmes.
Drawing on 25 years of experience as an economist and strategic adviser in area-based regeneration, Dr Stephen Rosevear will lead the new offer. He has recently advised on three separate Freeport propositions and developed new university proposals in Herefordshire, Peterborough and South Essex.
Stephen is joined by Patrick Ransom, who is an experienced economic development and regeneration specialist. He has worked across both the private and public sector and has recently developed economic strategies and placed-based propositions for Dereham, Streatham, Watford, Oxford, Swaffham, South Norwood and Watton.
Stephen and Patrick will be supported by Louisa Guyon and Victoria Smyth. Both have a strong understanding of HM Treasury's Green Book and its practical application to the development and appraisal of business cases across a broad range of subjects. They have recently collectively supported several local authorities to prepare Town Investment Plans and Future High Street Fund Applications, including in Milton Keynes, Cleator Moor and Millom, Tottenham, Newton Abbot and Grantham.
Stephen said: "We believe that our collective capabilities will add value to Avison Young's existing client base and support the continued growth of the business. Equally important, we want to help our clients deliver better outcomes for communities across the UK."
Nicola Rigby, principal, planning, development and regeneration,said: "Having merged the Manchester and London regeneration teams in 2021 to support the growth of our public and private sector advice nationally, we are delighted to see further expansion with Stephen and the team joining us. There is no doubt that a robust economic basis for intervention and funding strategy is a core requirement of all the multi-disciplinary advice we give – which is becoming even more apparent with an increasing emphasis on levelling up, shared prosperity and net zero."
::
Miller Homes has appointed a new commercial director and land director, both covering the North West region.
The appointments are part of Miller Homes' strategy to both actively acquire land across the region to fulfil the demand for its homes as well as achieve its full commercial potential.
David Atherton joins the team as commercial director, after more than 17 years' experience working with Wainhomes. He will lead and manage the commercial team which consists of quantity surveyors, buyers, and an estimator. Under David's lead, the company plans to grow its team.
Jonathan Steggles also joins Miller Homes North West as land director, and brings with him 10 years of experience from positions previously held at Bellway and Redrow Homes. In this new role, Jonathan will lead the department and will assume responsibility for identifying new opportunities in the North West to help grow the company. He will be negotiating land deals as well as liaising with other areas of the business including the technical, commercial and sales teams to co-ordinate their input into the land acquisition process.
The appointments coincide with 12 new hires and a handful of internal promotions within the Scottish business, which were announced earlier in the month, and as Miller Homes enjoys successful launches at several of its developments in North West areas, including Halewood, Cliviger, Prescot, and Clitheroe in 2021.
Ian Smith, managing director of Miller Homes in the North West, said: "We are in a strong position in the North West and are looking to build on this by actively seeking new land and opportunities in order to offer our award winning homes to more buyers in the region, as we grow the business further."
David Atherton said: "I look forward to working with the team and taking the business in a positive direction. The company is on a positive trajectory in the North West and I am pleased to be a part of the team as it continues to grow."
Jonathan Steggles said: "This has been a very positive move in my career and I am looking forward to joining Miller Homes. The company offered an established, hard working, and well cared for team, as well as an attractive working environment with results that speak for themselves."
::
Manchester-based food and drink manufacturing recruitment specialists, Silven Recruitment, has announced changes to its senior team to support further growth.
Former sales director, Jeremy Pierce, has been appointed managing director after almost a decade at the agency, as founder Ian Simkins steps into the role of CEO.
Ian said: "The time is right for Jeremy to take over the reins day to day. It frees me up to focus on the company's long term growth plans and the overall strategic development."
Gilbert Gregory has also been promoted from recruitment manager to head of permanent recruitment, while Gemma Harris and Keeley Grindrod have been promoted to senior consultants.
Ian added: "After working so hard and generating amazing results in 2021, they all thoroughly deserve it. Gilbert is the first person to manage every single consultant in the perm team and I can't wait to see him make the role his own."
The moves come as Silven celebrates its 10th anniversary, and a recent brand refresh.