North West business briefs: LCRCA; Oldham Council; RVA Surveyors; AJ Bell; 32West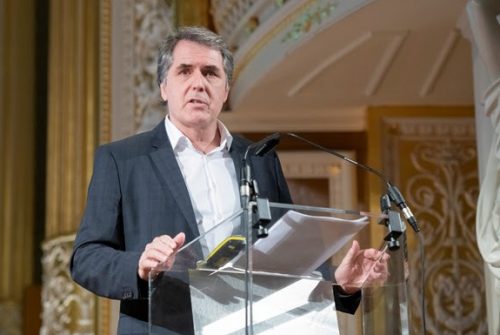 The Liverpool City Region Combined Authority is to receive an extra £3.6m to improve the energy performance of low-income households, tackling fuel poverty and reducing carbon emissions. The money is in addition to £11.3m received last year after the North West Energy Hub, hosted at the combined authority, secured £52m in government funding to fit energy-efficiency measures to 7,000 homes across the North West.
This additional funding will enable measures such as solar panels, improved insulation, double glazing and air source heat pumps to be fitted to an additional 319 homes in the Liverpool City Region.
This £3.625m for the Liverpool City Region will take the total investment in measures to tackle fuel poverty and reduce emissions to £43.4m, which will mean energy efficiency measures can be fitted to the properties of 3,929 low-income households.
Steve Rotheram, Mayor of the Liverpool City Region, said: "At a time when more and more people are at risk of fuel poverty because of rising prices and widespread supply issues, we are doing everything we can to help people across our region heat their homes as cheaply and efficiently as possible without heating the planet, too.
"This latest batch of funding means that we have invested nearly £45m to help put money in the pockets of 4,000 of our most vulnerable and disadvantaged households by improving the energy efficiency of their homes and cutting their fuel bills. This is only a down payment on our ambitions, though. We want all our housing to be brought up to a decent standard. If the Government are serious about reaching their own net zero targets, they need to work with us to secure the investment we need to help make that happen."
::
Oldham Council has opened the Omicron Additional Restrictions Grant to support more businesses impacted by the variant. The discretionary scheme will help eligible businesses with one-off grants of up to £6,000.
Due to limited funding available, the grants will open in phases to help those sectors most impacted by the virus. Phases 1 and 2 are open now until Friday, February 11. You must apply before the closing date if you think your business is eligible.
The following businesses can apply: Businesses in leisure, hospitality and visitor accommodation sectors that operate from commercial premises but are not liable for business rates; travel agents, coach operators, group travel operators, event companies, wholesalers whose main activity are suppliers to the hospitality sector, caterers and breweries that operate from commercial premises.
If funding is still available, the council will then open phase 3 applications from February 14 to February 25, for wedding industries, English language schools, personal care and gyms operating from commercial premises. If funding is still available, phase 4 applications will open from February 28, to March 4, for all of the above sectors, but whose businesses are mobile or home-based.
Cllr Shoab Akhtar, cabinet member for employment and enterprise, said: "The council has received only £305,000 from government for this scheme, which is why we have put together a phased approach in distributing the grants. We're starting with leisure, hospitality and accommodation businesses who can't receive the mandatory Omicron Leisure and Hospitality Grant because they aren't liable for business rates. We'll also accept applications from other hospitality-related suppliers and certain travel-based businesses, whose sectors have also been hard hit."
::
Independent business rates reduction specialist, RVA Surveyors, has launched its first graduate scheme to strengthen its fast growing team of surveyors.
The new initiative will see RVA Surveyors invest in up to 12 new graduate positions in 2022. As part of the RVA's continued growth there are also positions in administration, operations, marketing, teleseale, account managers and business development, all of which will enable the firm to meet the demand for its specialist business rates reduction services across England and Wales.
Driven by an influx of businesses seeking support in reducing their business rates liability, the ongoing recruitment drive has seen the Manchester-based company double the size of its workforce, having ended 2021 with a team of more than 100. The business predicts that within the next five months it will have 150 employees.
Clare Whitfield, head of surveying and operations, said: "It's fantastic to see the implementation of our graduate scheme and further growth of existing departments. Our collective drive to have the highest standards here at RVA Surveyors is continually being reviewed. This is another positive step building on what we have achieved over the last 12 months."
Managing Director, Anthony Hughes, said: "Our Graduate Surveyor Scheme is a direct response to our continued growth in the marketplace. The graduate investment will drive the business forward to over 150 heads in 2022. I believe our graduate scheme offers those leaving university who are looking to begin their career in surveying the very best grounding to succeed and develop their skills."
::
Manchester investment platform,AJ Bell, has donated £60,000 to a new long term community partnership which will see it fund and support Stop.Breathe.Think in the North West, which offers free and confidential mental health support to young people aged 21 or under around the UK.
Initially launched as a campaign by the charity Switch180 in November 2020, who AJ Bell has worked closely with for many years, Stop.Breathe.Think quickly became a fully-fledged service due to the sheer demand for its life-changing efforts during the pandemic. Shockingly, the charity found that the pandemic has made more than 60% of the younger generation feel more anxious, with three out of five young people believing lockdown has negatively impacted their mental health.
Andy Bell, AJ Bell chief executive, said: "At AJ Bell our team has always been passionate about supporting organisations that make a real difference to the community. Stop.Breathe.Think has already helped many young people through the mental challenges presented by the pandemic and we're proud to enter this long term partnership to help more people use their vital services over the coming years."
Switch180 direct, Dan Charlish, said: "With no wait times and a team of counsellors ready to go, it's through partnerships with local organisations like AJ Bell that we're able to have an impact in communities that need us the most."
::
A PR and communications agency has expanded into Merseyside to meet growing demand for its services. 32West has acquired office space in Liverpool city centre to complement the work carried out at its two bases in Cumbria and its other location in Newcastle.
The company, which provides communications, social media, videography and digital marketing services to businesses, has grown rapidly in size to 11 employees since it was founded in 2018, and has recently moved into the Merseyside office to work with a growing client base in the region.
The expansion into Liverpool follows a rise in demand for the services from businesses across a broad sector of industries, from accounting to engineering and hospitality to construction, across a range of different locations.
Founder and director, James Higgins, said: "As our client list grows, we feel privileged to be in a position to expand and play a role in helping more businesses of all types and sizes across the north of England grow and achieve great success. We are passionate about sharing the fantastic stories of businesses throughout the region and we are committed to spreading our expertise wider by creating an office space in Liverpool, the perfect addition to our other bases.
Georgia Stretton, who graduated from Liverpool John Moores University last summer with a degree in business management, has joined 32West as a social media specialist and said: "I'm looking forward to bringing my own insights to the table as we build our client base and capabilities."